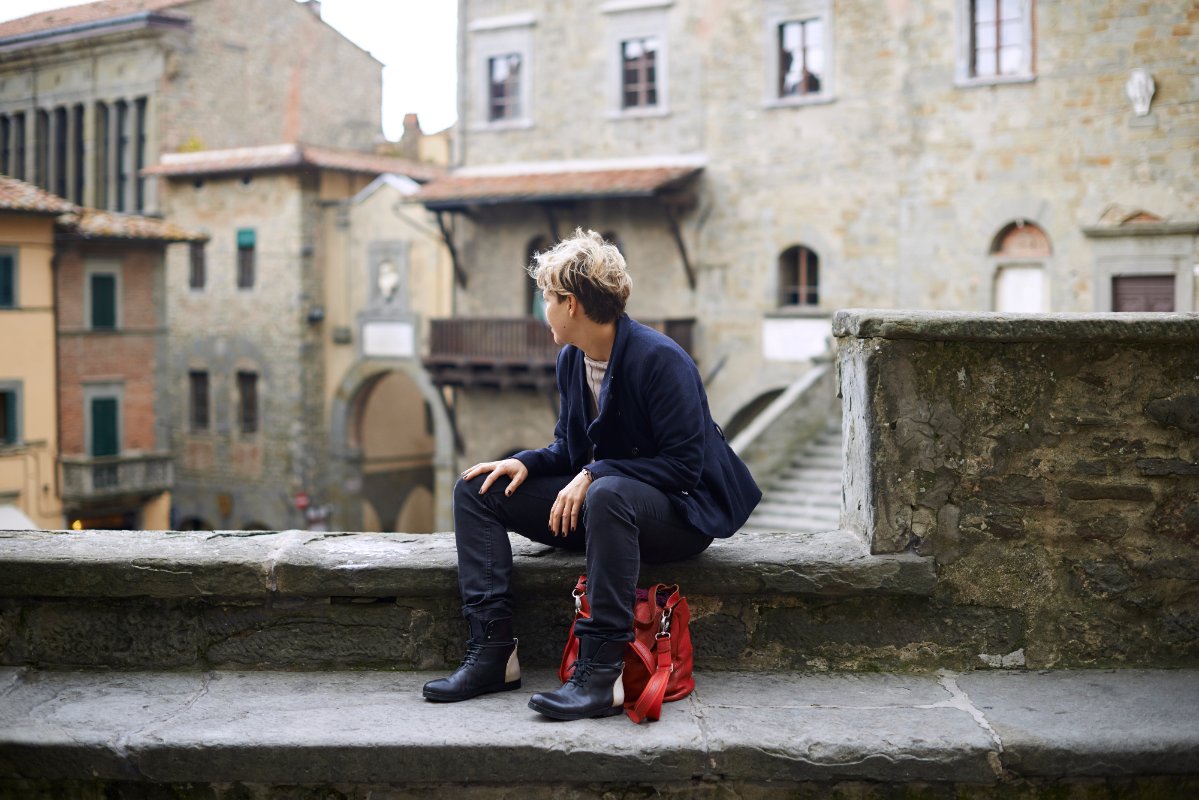 Prato looks to the future of art and the city
Reporting live from the BIT in Milan! news fresh from the Museo Pecci press conference in the Tuscany booth - the museum is doubling in size and will display its permanent collection: Architect Maurice Nio declares that he is pleased to be designing and building a contemporary art museum for Prato because "we must look to the future and for new possibilities." The Dutch firm NIO architecten has designed a new wing - or ring, really - that will embrace the old purpose-built structure from the end of the 1980s. With the expanded space, Museo Pecci in Prato becomes a true regional center for contemporary art, and the only space of this kind in Tuscany.
The permanent collection
The 9 million euro expansion and renovation project is geared at creating a house for the permanent collection that the Museo Pecci has acquired through 22 years of temporary exhibitions, a patrimony of approximately 1000 works in every medium, from video to installation. Until now, Pecci has hosted exhibitions that require mounting and dismounting time, incurring certain periods of the year that it has to be closed. With a permanent exhibition space, it will be open every day of the year. This is particularly important for tourism; the expansion will create space for tourists also in other ways, with more common areas, a bookstore, and cultural events.
The building
The project for the new "ring" that embraces the existing structure is something between art and architecture, a hybrid shape that the architect said was inspired by the garden design. There is a wavy tower that is intended to be a "sensor to sense the future", because that is where Pecci is looking with this new building and installation. They purposefully chose Nio because he is NOT an archistar; this is his first museum.
The reason behind the idea
It is important for Tuscany to finally create a real, permanent contemporary art center because, while Tuscany and Florence have a strong artistic past, it has been difficult for more recent artists to find a place, quite literally, in an area so filled with art. The curator of Museo Pecci, Stefano Pezzato, says "Can't we produce art at the same level and value as we did in the past? We need to consider what we leave behind as the artistic statement of our epoch." Il museo deve avere un sapore fresco! (The museum must have a fresh flavour!)
Tuscany opens up to other regions
Alongside the major expansion project, there will be a satellite Pecci space in Milan in the Naviglie area opening in April with an installation by Nio, the architect who in this case is working on other media. The building is a restored industrial space, though architecturally they are placing less emphasis on the container than on the thing contained. The space in Milan is a great opportunity to show Tuscan contemporary art in a city that already has an important local art scene. The project is estimated to be finished around the end of 2012. For more info: www.centropecci.it
You might also be interested in