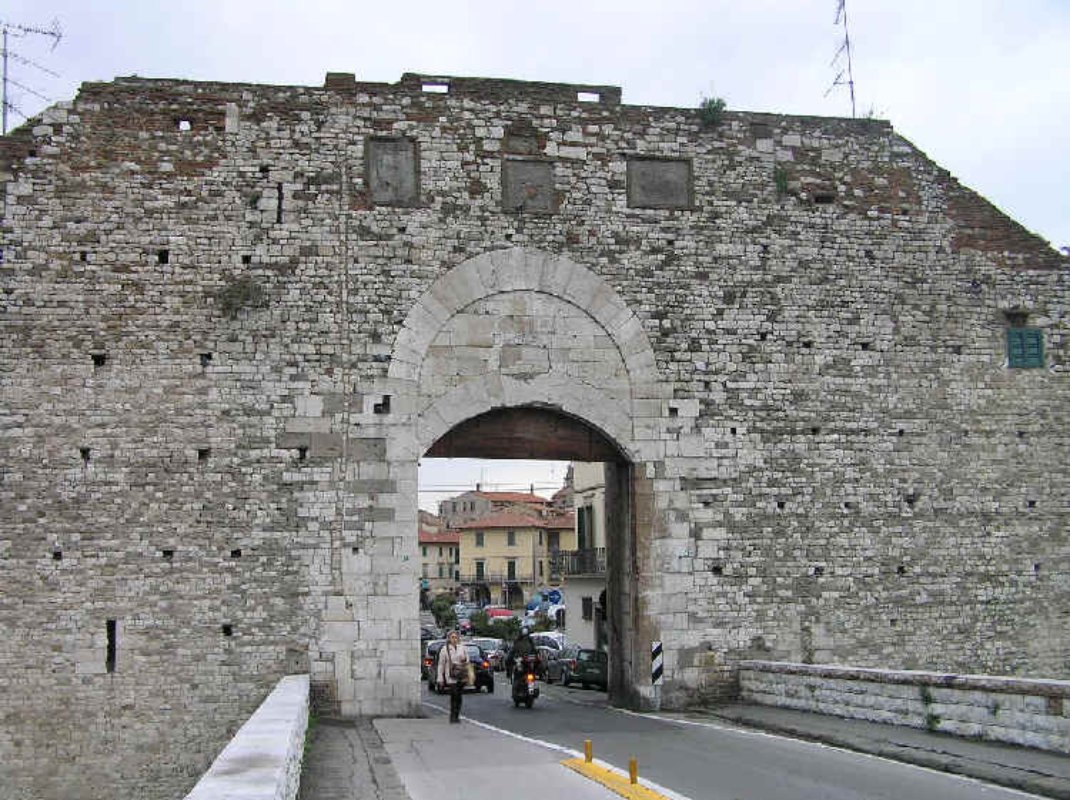 Prato, Filippo Lippi
A tour of the artist's largest collection of works
A rich series of panel paintings, as well as several stunning frescos in the cathedral allow visitors to the city to understand and appreciate the life and works of this great and controversial artist. The panel paintings are on display at the Museo di Pittura Murale (Museum of Wall Paintings), at the Museo dell'Opera del Duomo (Duomo Museum), in the Galleria degli Alberti and Santo Spirito Church. There are also works by the artist's famous son, Filippino, who was also born in Prato.
An interesting tour of these works begins at the Museo dell'Opera del Duomo, where the 'Tabernacolo di Mercatale' has recently been re-hung, and then on to Santa Stefano Cathedral where visitors can admire fra' Filippo's frescos up close from the scaffolding.


In the Museo dell'Opera del Duomo it's possible to visit the vaults of the cathedral and see frescos by Girolamo Ristori (Prato 1450 – 1512) and his collaborator Tommaso di Piero Trombetto (Prato 1464 – 1529) in the Guizzelmi Chapel. In Santo Stefano Cathedral in Piazza Duomo there are frescoes by fra' Filippo Lippi which show the life of Saint Stephen and of Saint John the Baptist. It's possible to see the restoration work being done on the frescoes by Filippo Lippi by making a boking on the following number: 0574 24112.
A guided visit lasts around one hour and the entrance ticket costs €8,00. guided tours are held on Saturdays at 10am, 11am, 4pm and 5pm, and on Sundays at 10am and 11am. For safety reasons, the restoration site isn't open to children under 10 years of age.

The tour continues at Poggio Secco Via Santa Cristina (Prato Est) where visitors can admire the 'Tabernacolo di Santa Cristina a Pimonte' and the fresco by fra' Diamante (Terranuova Bracciolini 1430 – 1498). The tour concludes at the Villa Medicea Ambra at Poggio a Caiano in Via Pistoiese where there is the fresco of 'Morte del Lacoonte' by Filippo Lippi. Nearby are the parish churches where the art work of local artists has echoes the Lippi's work.
The villa is open to the public 7 days a week with the following opening hours:
May 8.15am – 5.30pm
June/July 8.15am – 6.30pm
Tickets €2,00 full price, €1,00 reduced price (for EU citizens from 18 – 25 years old. Tickets are free for EU citizens under 18 years old and those over 65.)
The museum is closed the second and third Monday of each month. It's possible to take a tour of the villa at half past every hour from 8.30am.


You might also be interested in
Valle del Bisenzio
The Bisenzio valley lies between Mount Calvana and the Apennine forest. It is a territory rich in tradition thanks to its settlement by the ancient Romans. ...
Scopri Valle del Bisenziokeyboard_backspace