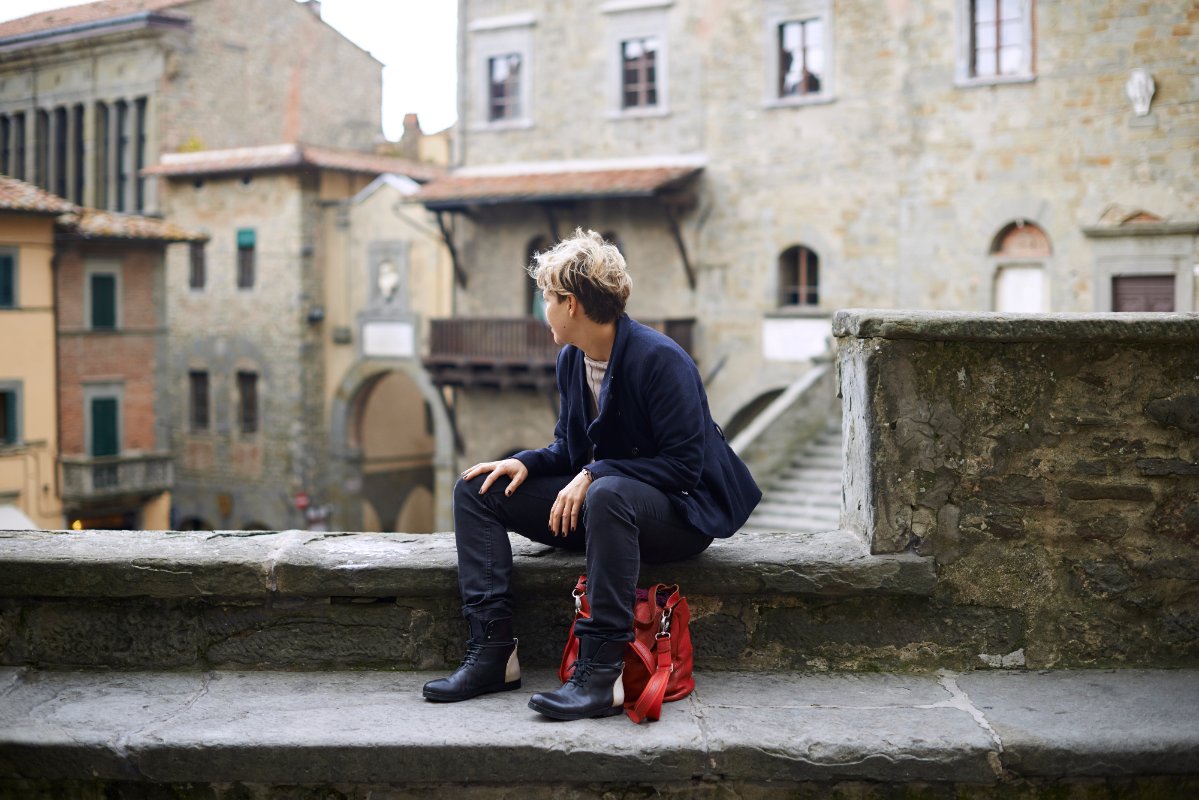 Potraits and Power at Palazzo Strozzi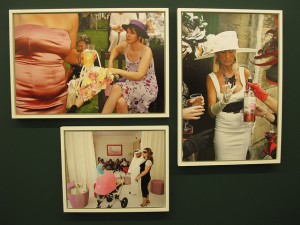 I'm not sure what I expected
when I went to see the exhibit "
Portraits and Power
" at the Strozzina (Palazzo Strozzi's contemporary art space). As it's put on in parallel with the exhibition upstairs on
Bronzino
, I (only in part correctly) assumed that it is about how modern people construct powerful self-images through photography in a manner similar to Bronzino's carefully planned portraits of Cosimo de' Medici and his family. So when I was first greeted by
Helmut Newton's large black and white portrait of Margaret Thatcher
, I figured I'd hit the nail on the head. Until I worked my way through the space and I realized that the word "portraits" in the show's title is just half of the equation - it's potraits AND power, not OF power. For power, we learn, can be represented through spaces, actions, and hidden organizations,
not just through what we think of as portraits
. Curator Franziska Nori explains:
The works offer... a chance to recognize and identify the various possibilities of representing power through different artistic approaches that nevertheless share a common dialogue with the long tradition of portraiture. To portray power is not merely to witness its existence, but also to de-construct it in such a way as to reconstruct its less evident essence, unveil its hidden mechanisms, and destroy its apparent form.
A heavy onus is placed upon the viewer, then, to recognize how power is constructed and to learn from these mechanisms in order to not blindly fall prey to it in the future. It seems to me that this is
not a show to be simply enjoyed for its luscious images
although the colourful photos by Martin Parr, who ridicules the international jetset in their uppity costumes (see photo above) do add some comic relief.
Official portraits
I have a feeling that
my Canadian heritage is part of what drew me to Annie Liebovitz's portraits of Queen Elizabeth II
taken in 2007. I've always been fascinated by the royal figure on the back of our coins, particularly by the pretty crown on the younger Elizabeth of the coins of my childhood.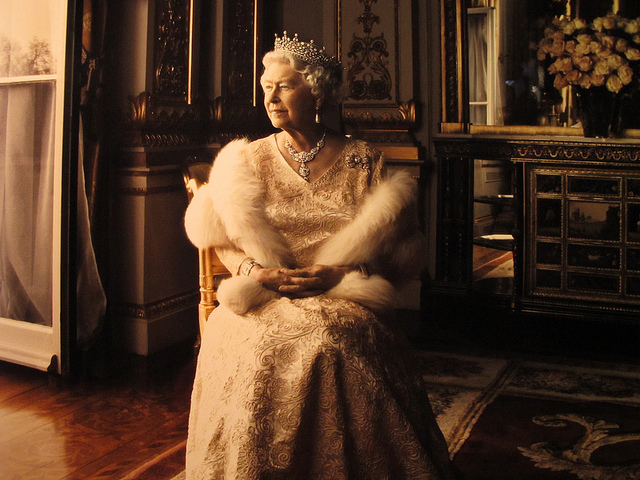 Like Bronzino's portrait of Eleonora di Toledo, these photos, similar to the state portrait on coins, show us an unattainable level of wealth and formality that creates a distance between the subject and the viewer. This is in contrast with recent attempts on the part of the Royal House to seem less distant (one thinks of the photos that hit tabloids last winter of the
Queen taking the Tube
). As with Bronzino, we can delight in fabrics (her gold official dress weighs more than 40 kilos), in jewels of an intricacy we can never expect to encounter in person, and in the landscape beyond the regent (here, Elizabeth looks out a window to her misty property while Eleonora reigns over land gifted to her by Cosimo). When I look at these portraits of great leaders, and particularly at this one of the Queen, I also think of the photographer's experience. Leibovitz is a famous fashion photographer but she must have been somewhat nervous when she was given only 15 minutes to snap the essence of the Queen (who had
refused to pose outdoors
). Did she feel mortified when she slipped into the role of the fashion professional and asked the Regent to remove her crown, only to be quickly shot down? Leibovitz is the only American female photographer to have been accorded the privilege of representing the Queen. Kind of like Bronzino's exclusivity over the Medici family, but the times were different. Bronzino lived at court and was part of their mechanism; furthermore,
Eleonora di Toledo
herself did not sit for that portrait; the artist used a studio model for those long hours. In a photo, you know it's a person in front of the lens, constructed or not.
Unveiling power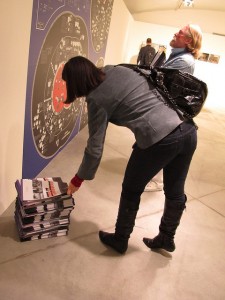 As I said above, I expected to see portraits at Palazzo Strozzi, but the curators have cleverly chosen two artists whose works show
power through diagrams
. Presented together in the same room (along with a third series by Jules Spinatsch) are diagrams by the French conceptual duo
Bureau d'études
and a map of CIA aircraft routes by
Trevor Paglen
. The French conceptual artists Leonore Bonaccini and Xavier Fourt "draw maps of power through which they analyse and compare different political, social, and economic systems in the contemporary world. The aim of these maps is to make visible what is usually concealed, namely the informal relations that organize business and politics". Like that "ah hah!" factor that you get when you connect two companies or figures, either by chance or thanks to investigative reporting.
These maps are extremely complex, so it's a good thing that visitors are allowed to take the art home!
I now have my own Bureau d'Etudes political poster.
Making the concealed visible is also the theme in Trevor Paglen's work.
Here we see photos taken with super telephoto lenses (like, from up to 100 km away) of secret military bases. And we see a giant map of airline traffic generated by CIA front companies whose function is to secretly transfer suspects to US detention centers. What is the line between investigative journalism and art?
Why is this in a gallery? What is the role of the museum
in an exhibit like this that questions fundamental structures in our society? Looking at power is a good start. As Paglen says:
Rather than trying to find out what's actually going on behind closed doors, I am trying to take a hard look at the door itself.
Photos from Portraits and Power
Further information
A programme of
lectures
(held in Italian) running concurrently with the exhibition will feature guest lecturers who are all experts in a field related to its general theme, providing the public with an opportunity to play an active role in debating the issues addressed. Held on Thursday nights, entrance to the gallery is free at that time.
Centre for Contemporary Culture Strozzina
Palazzo Strozzi, Piazza Strozzi, Firenze
PORTRAITS AND POWER. People, Politics and Structures
1 October 2010 - 23 January 2011
Opening hours
Tuesday-Sunday 10.00 am - 8.00 pm Special free Thursday 6.00 - 11.00 pm Monday closed (open on 1/11, 6/12, 27/12)
Tickets
Full price €5.00, various discounts and combined tickets available.
You might also be interested in