Un viaggio per immagini negli angoli più incantati della regione
Porte e finestre magiche: cartoline dalla Toscana
Da qualche anno è esplosa la mania di fotografare le porte, le finestre e in generale gli angoli più particolari dei borghi della Toscana, una passione che accomuna molti viaggiatori, alla ricerca del dettaglio insolito, dei colori più vivaci, del punto di vista più inedito su un territorio molto amato e altrettanto immortalato. Scatti insoliti e affascinanti, che ci regalano tante cartoline toscane davvero originali e capaci di far sognare. Ecco una piccola selezione, con qualche consiglio di viaggio per chi volesse andare a scoprire con i propri occhi le porte magiche e gli angoli incantati della Toscana.
You might also be interested in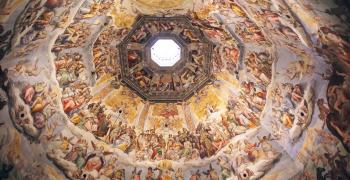 Learn more
Art and Culture
Tuscany is the cradle of the Renaissance and known all over the world for its immense artistic and cultural heritage.
continue...