Play with Visit Tuscany's crosswords
Test what you know about Tuscany
Today we want to entertain you with a moment of leisure and relax: we have prepared for you a game to get to know Tuscany a little better. You can train your mind and test your knowledge by filling the empty columns, andwering to questions of art history, typical food and wine and so on. At the same time you will discover some curiosities and useful information about the Tuscan culture. You are ready? Let's start!
If you like quizzes, keep playing on Toscana Ovunque Bella that collects the most beautiful stories in Tuscany, with curiosities, traditions and tales, even from the most hidden towns of Tuscany. The game offers you multiple choice questions and behind each of them is a story, a square, a corner of beauty.
You might also be interested in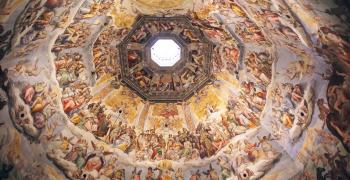 Learn more
Art and Culture
Tuscany is the cradle of Renaissance and it's famous all over the world for its huge artistic and cultural heritage, rewarded by the UNESCO that ...
Continue...