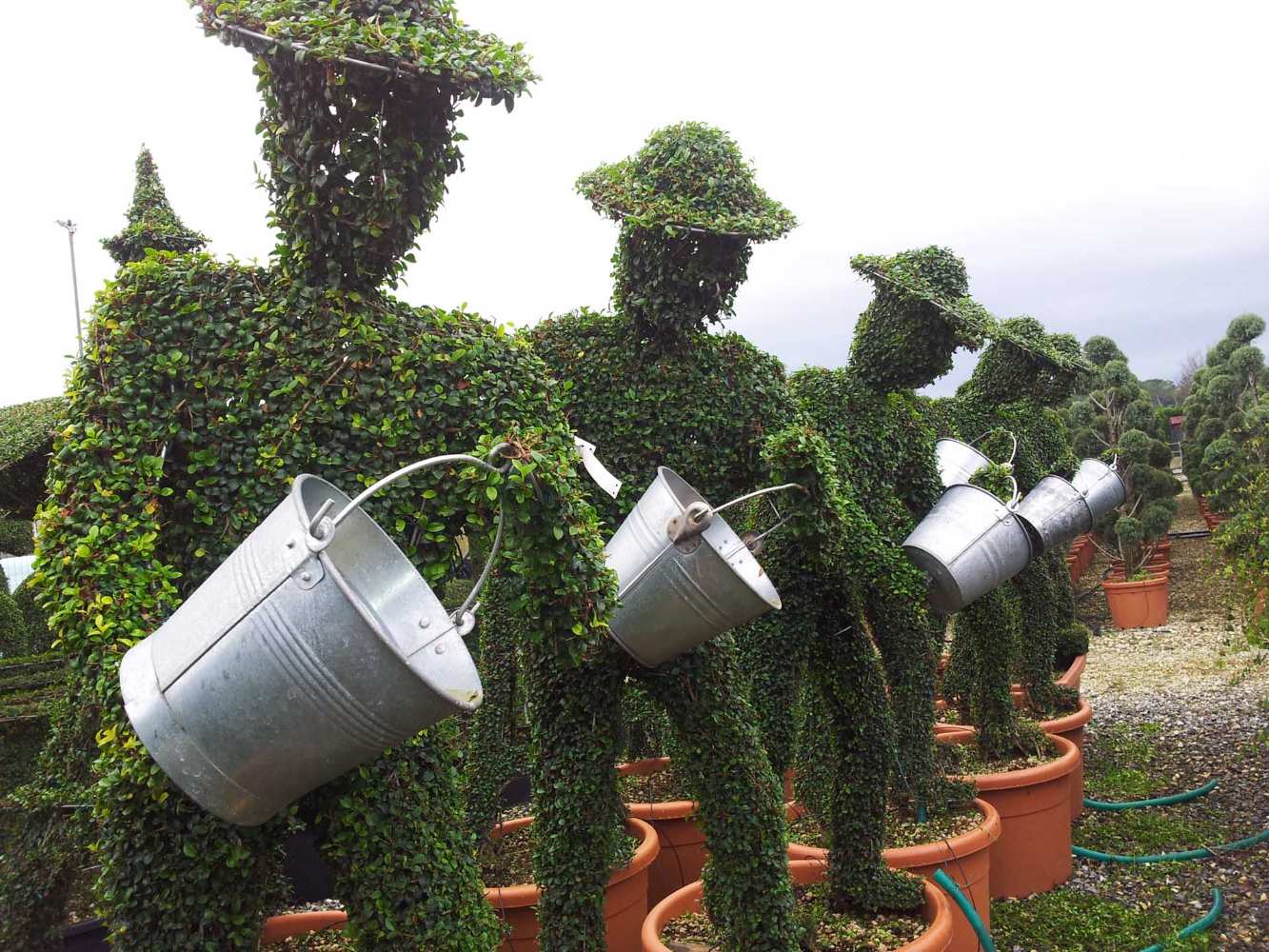 Photo ©Flavia Cori - Visit Tuscany Social media team
Pistoia's green sculptures
Whimsical sculptures shaped out of living greens
Pistoia is renowned for its beautiful mountains, authentic traditional cuisine, historic cities, nursery industry and fascinating topiary art: the art of clipping shrubs or trees into sculptures and ornamental shapes. The origin of the word stems from the Greek topia, meaning "string to tie plants."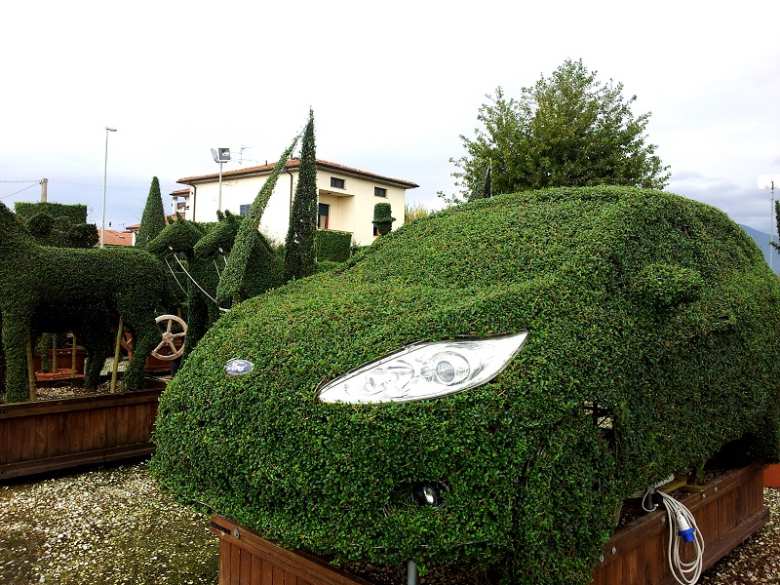 In Pistoia, Romiti e Giusti, a topiary farm, creates fanciful sculptures by pruning, shaping and growing plants using a wireframe structure.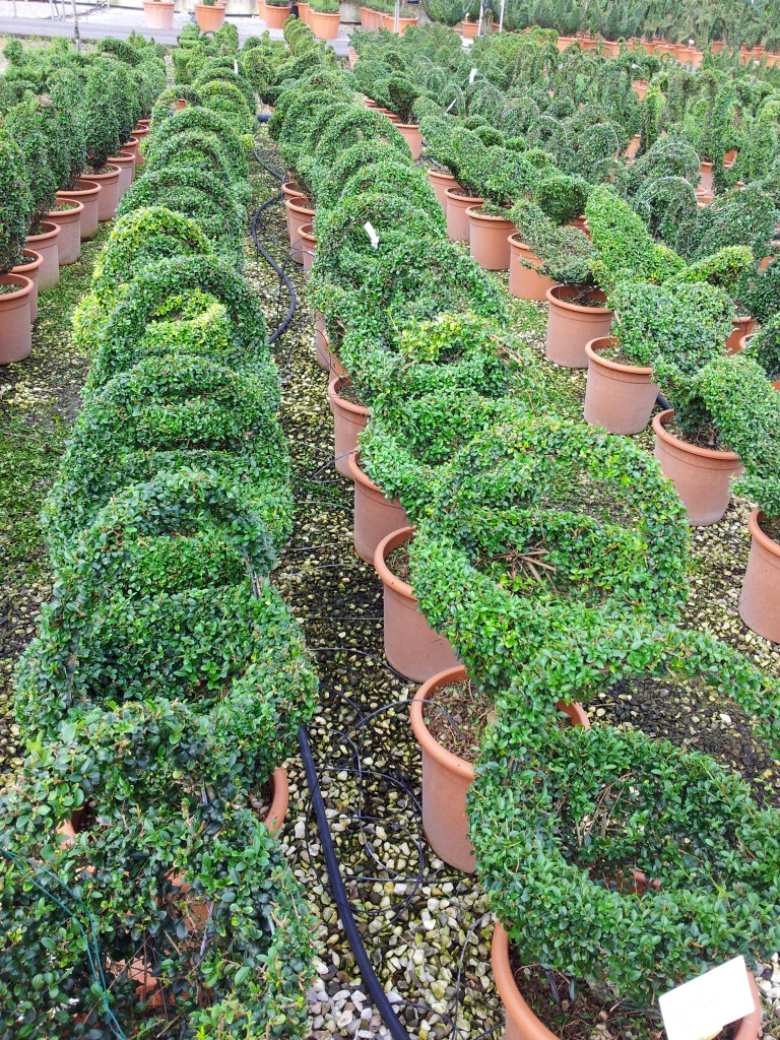 Topiary art dates to the Middle Ages when pyramid shapes and whimsical mazes were built to adorn villas, though topiary techniques were often less sophisticated than those of today.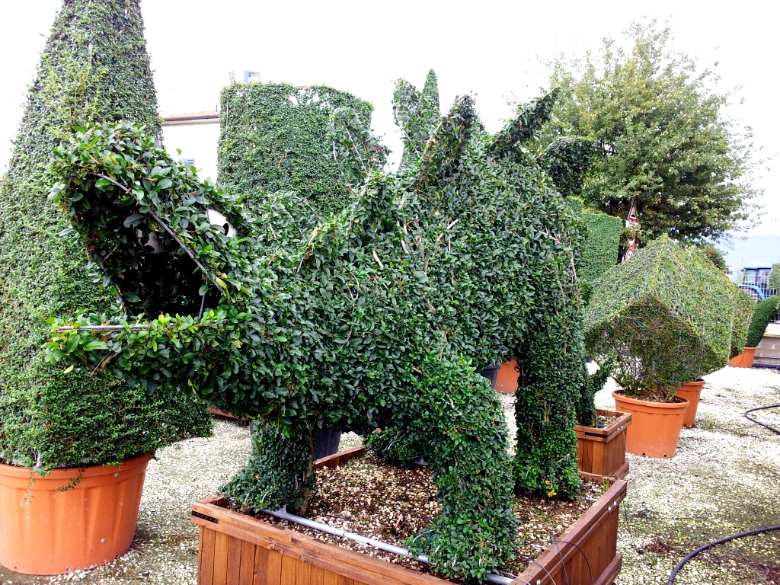 Today, the wireframe structures for growing plants has improved significantly, offering numerous topiary options for contemporary gardens: cars, buildings, dinosaurs and everyday objects are shaped out of trees and shrubs to form green sculptures of every size.
Check out the blog, The Craftsmanship of Topiary in Tuscany, by Annette.
You might also be interested in

pan_tool
Learn more
Craft
Tuscany is one of the Italian regions better known for its excellent craftsmanship.
continue...