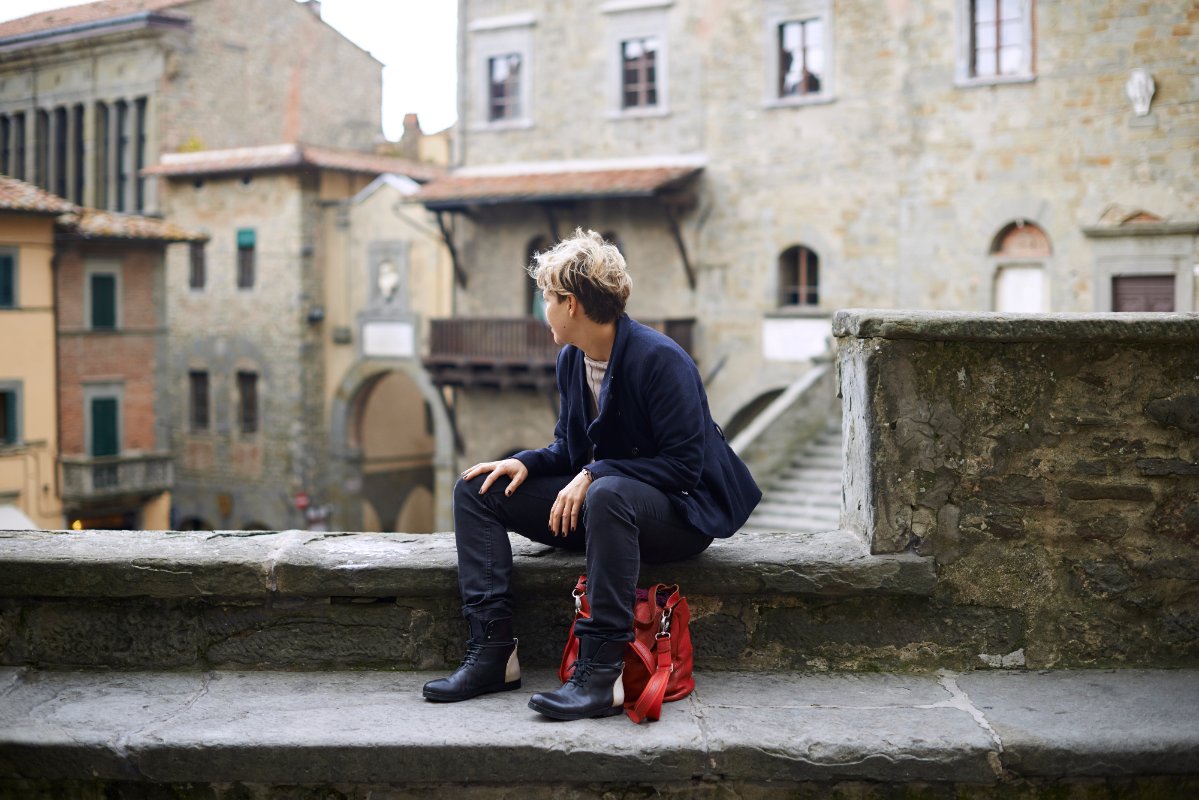 Pistoia, Piazza Duomo: have a look around!
Unlike other Tuscan cities, like Lucca, Pisa, Siena and, of course, Florence,
Pistoia can somehow still be considered an "off-the-beaten-track" destination
, away from the tourist crowds. Those visiting Pistoia can peacefully admire its historical and architectural beauties, the perfectly preserved old town centre and the small artisan shops. Take a day to get to know this beautiful city quietly and there is no better place to start than its main square: 
Piazza del Duomo, the centre of the religious, political, judicial and social domains of the city.
This is still 
the heart and soul of Pistoia
 and its inhabitants, who flock here for the 
weekly market
 (on Wednesdays and Saturdays) and for leading cultural events, like the traditional  
"Giostra dell'Orso"
 ("Joust of the Bear", a ritual combat that sees a dozen riders "fighting" against a dummy shaped like a bear) or the international music festival 
Pistoia Blues
, that has been bringing some of the biggest rock and blues artists here every year since 1980.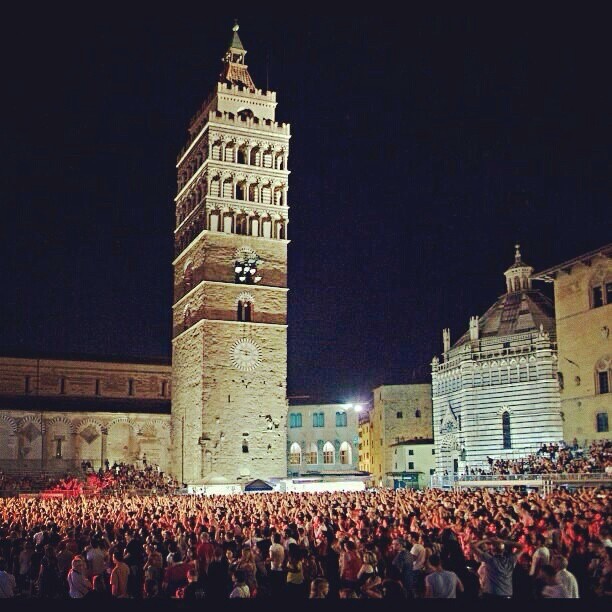 Stand in the center of the square and have a look around! You are surrounded by beauty, history, elegance.
The first things that will probably capture your attention are the three tiers of loggias that characterize the façade of the Cathedral of San Zeno. The original church burned down in 1108 and was rebuilt during the following century in Pisan Romanesque style; the two marble statues placed on each side of the façade represent the patron saints of San Zeno and San Jacopo; the marble portico is decorated with early sixteenth-century glazed terracotta work by Andrea della Robbia; inside there is an outstanding silver Altar of St James, with 628 figures. The bell-tower of the church dominates the piazza; climb the 200 steps and enjoy the amazing view, like a famous rock band did!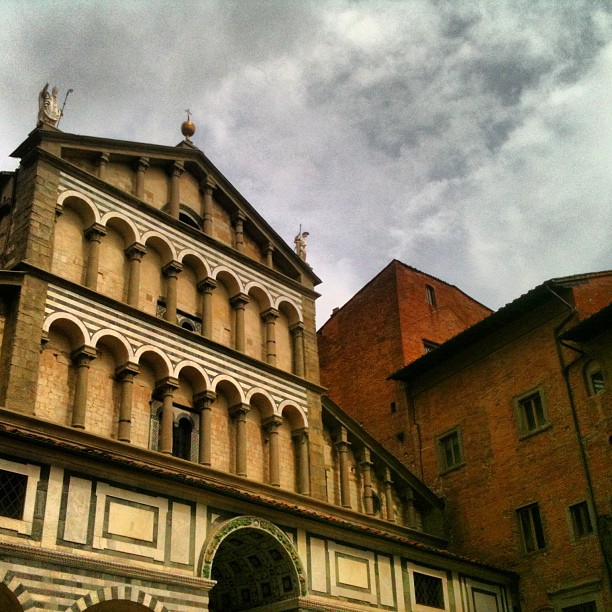 Turn around a bit, in a clockwise direction, and there it is: the imposing Palazzo dei Vescovi, the Bishops' palace, a building constructed in 1091, which has undergone numerous structural changes, but much of the original structure can still be admired. It is home to the Cathedral Museum: liturgical cloths, gold objects and furnishings, alongside the surviving Etruscan and Roman architecture and artifacts and a rare example of stratigraphic excavation.
On the right, the fascinating
white and green marbles of the octagonal Baptistery of San Giovanni in Corte
, originally designed by Andrea Pisano and one of the highest expressions of Tuscan gothic architecture.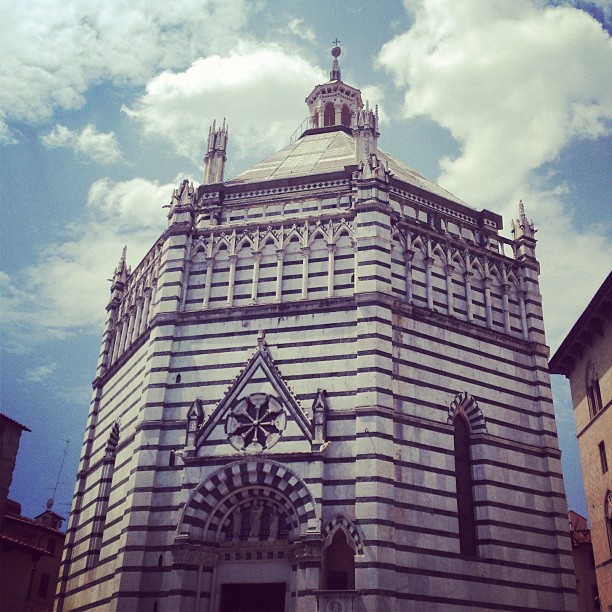 Palazzo Pretorio
o
Del Podesta
(the
Magistrate's Hall
or
Mayor's Hall
), which has a loggia decorated with
frescoes
and tempera, the 30-metre-high
Catilina Tower
and the
ex-church of Santa Maria Cavaliera
, are the monuments that follow.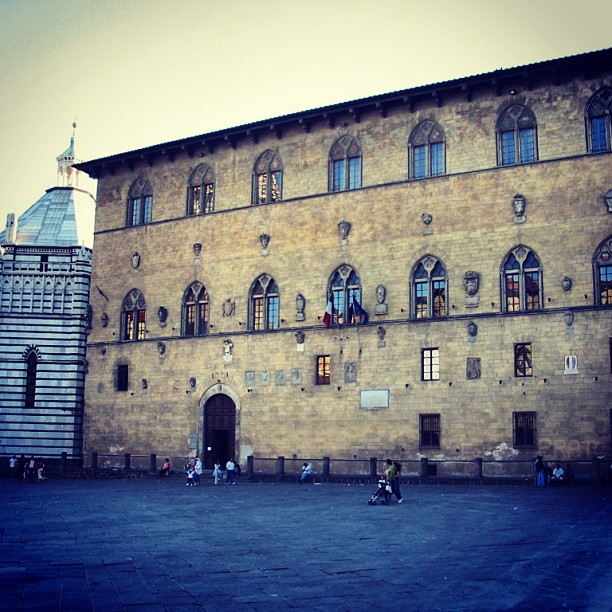 The
town hal
l, on the left-side of the Cathedral, concludes the square. The building dates back to the end of the thirteenth century and today houses the
Civic Museum
.
Now, go and explore the rest of the city!