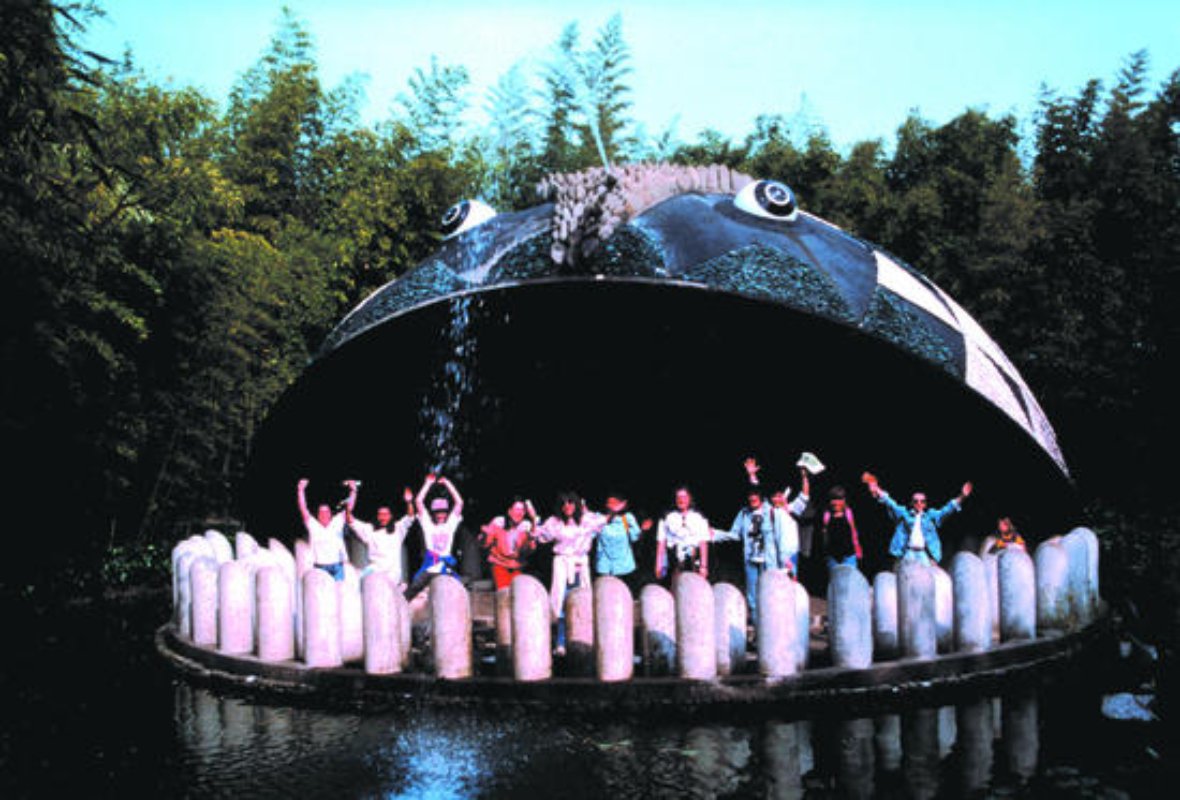 Pinocchioland
Collodi boasts exciting play-land
Places to see: Collodi
Suggested length of stay: Week-end
Ways to get around: Car


Area Description
Pinocchio's Park is located in Collodi—lovely ancient village that has remained virtually unchanged since the last century. Its charming collection of houses, nestled among the hills, leads the way to Villa Garzoni and its lovely 19th century garden, often considered among the most beautiful in Europe. It was precisely in Collodi that author Carlo Lorenzini spent his childhood, and it was there that the adventures of Pinocchio began. Opened in 1956, Pinocchio's Park is not just an amusement park—it's a precious example of collective creativity. Great artists banned together to re-create a living fairy-tale, where children and adults can enjoy good, spontaneous fun in an environment that combines the best of art and nature.


Don't miss
Don't miss a visit to Collodi's 'Butterfly House'. Located on the east side of the complex, this unique structure hosts over five thousand species, destined to be catalogued and shown at eco-museums. Butterflies enjoy perfect environmental conditions, while guests can see models of the different phases of a butterfly's life as well as introductory videos. The Pistoia zoo offers another interesting outing dedicated to youngsters. The zoo stretches along the outskirts of the city, covering over seven hectares of land. It hosts more than 600 animals, from mammals and birds, to reptiles and amphibians, including numerous interesting plant species.


Accommodations
Casa Diletta is a typical Tuscan farm house, located just five minutes from Montecatini Terme. Situated between Lucca and Florence, guests lodged there can reach the area's most beautiful cities of the arts in less than an hour. Casa Diletta offers guests a comfortable, family-style atmosphere at reasonable prices. Guests can also ask to stay at 'Il Fienile' (straw barn)—one of Casa Diletta's lovely apartments. Each of their spacious, welcoming rooms has its own private bath, and is furnished with Tuscan-style antiques. For a good meal, visitors should try the 'Osteria del gambero rosso'. Hosted in a building designed by Michelacci, you'll find the restaurant located directly inside Collodi's Park.

Useful information
Pinocchio's Park, together with other important cultural activities, is the brain-child of the 'Fondazione Nazionale – Carlo Collodi', national foundation and cultural institution. The project designed to re-launch the Garzoni Historical Garden and expand Collodi's Park was approved by Florence 's Superintendent of Architectural Treasures and Landscape. It was designed by several architects including Emilio Faroldi, Maria Pilar Vettori, Maurizio De Vita, and Francesco and Federico Guerrieri. The redevelopment works, started in 2004, include multiple aspects such as lighting, trails, statues, water games, steps and trees. Currently in the planning stage, the new park will soon create a multi-media exhibit which features the open-air museum, the amusement park and the science museum. Games, art and science will truly come together in the name of fun and knowledge.


For more information
www.vacanzeinversilia.com/collodi.html
www.pinocchio.it/fondazione.htm
www.pinocchio.it
www.pinocchioamarcord.com
www.ristorantegamberorosso.it
Source: Intoscana.it
You might also be interested in