Join thousands of pilgrims along the historical medieval trails
Pilgrim's destinations between Santiago and the Via Francigena
During the Middle ages, Rome, Santiago and Jerusalem were the pilgrim's destinations: thousands of walkers would travel every year between Santiago and the Via Francigena, which were parts of the same network of itineraries.
Few people know that in recent years the old paths have been restored, and today walking between Rome and Santiago (and the other way around) is possible again. Let us show you how.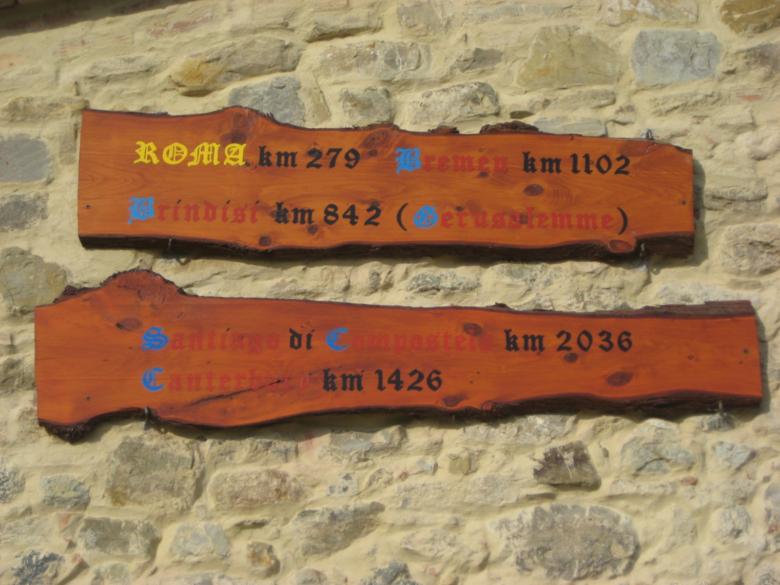 The best website to get an idea about European pilgrim paths is "Walking Pilgrim" by Peter Robbins. By navigating its interactive map, you can see that the Via Francigena is linked to the Camino de Santiago at least by four itineraries:
The Val di Susa Via Francigena, which leaves the Sigerico Via Francigena in Vercelli, goes through Torino and the Val di Susa valley, and enters France through the Monginevro pass where it follows the GR653D itinerary, the Via Domizia, as far as Arles. This is where the Via Tolosana begins, one of the Camino de Santiago branches, getting into Spain through the Somport pass.
The Via della Costa, which leaves the Sigerico Via Francigena in Sarzana and follows the whole coast of Liguria towards Genoa and Ventimiglia before it gets into France and joins the GR653A itinerary, the Via Aurelia.
From the Val di Susa Via Francigena you can cross the Alps through the Moncenisio pass instead of the Monginevro, and from here you can continue towards Le Puy-en-Velay, where the via Podiense – GR65 – begins. This is the favourite path for French walkers heading for Santiago.
If you prefer crossing the Alps through the Gran San Bernardo pass, you can always get on GR65 shortly before you get to Lausanne, continue to Geneva then walk on to Le Puy.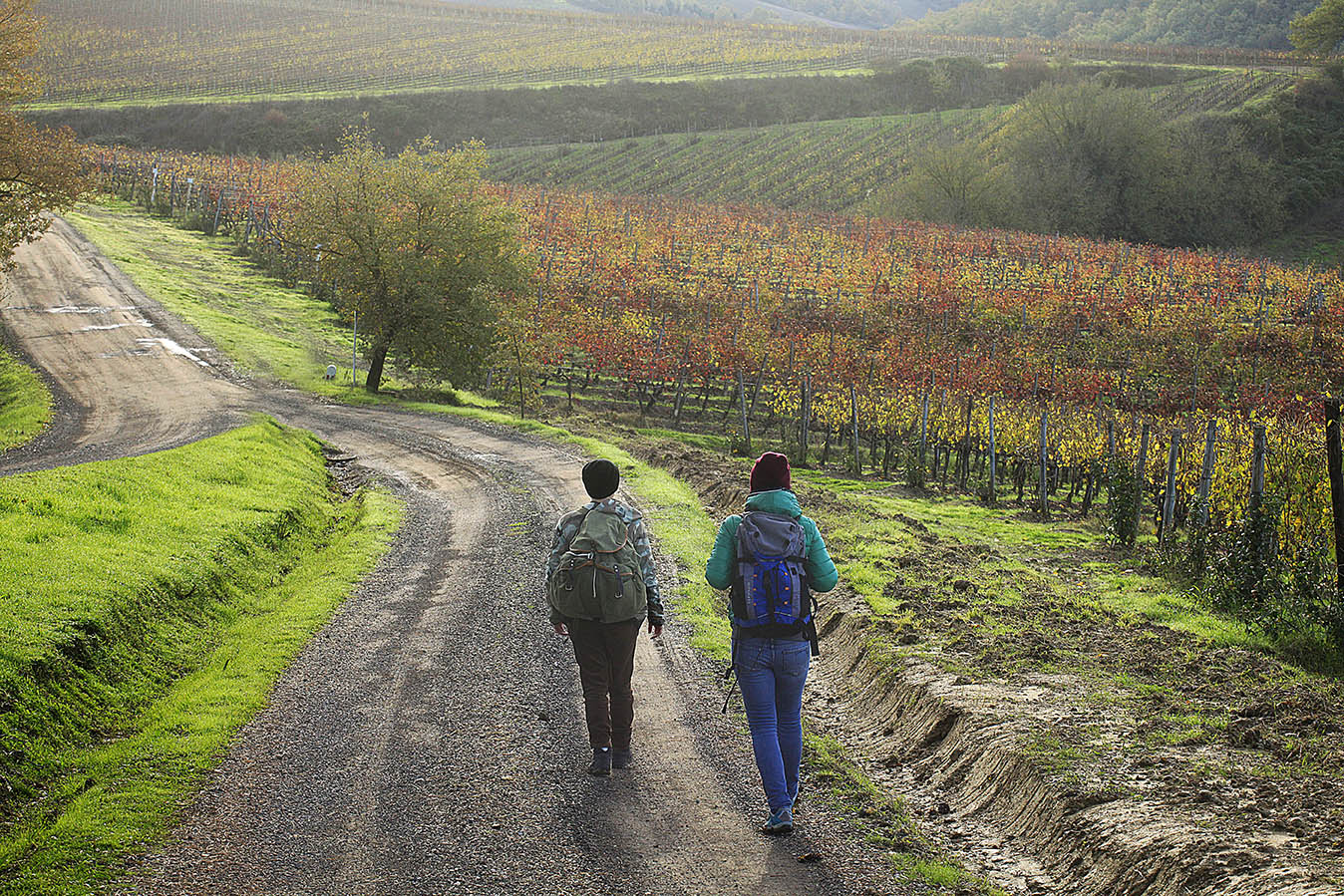 All the itineraries I described are perfectly walkable, with good signs both on the Italian side (though generally only travelling towards Rome) and on the French and Swiss sides (with signs for both ways), and have moderately expensive stage stops.
So these paths can be excellent alternatives for the hundreds of thousand walkers who every year start looking for alternative destinations after making the Camino de Santiago. And particularly for French walkers, who often set off from home and possibly spread the trip overs several years as they can only walk for two weeks per year.
You might also be interested in