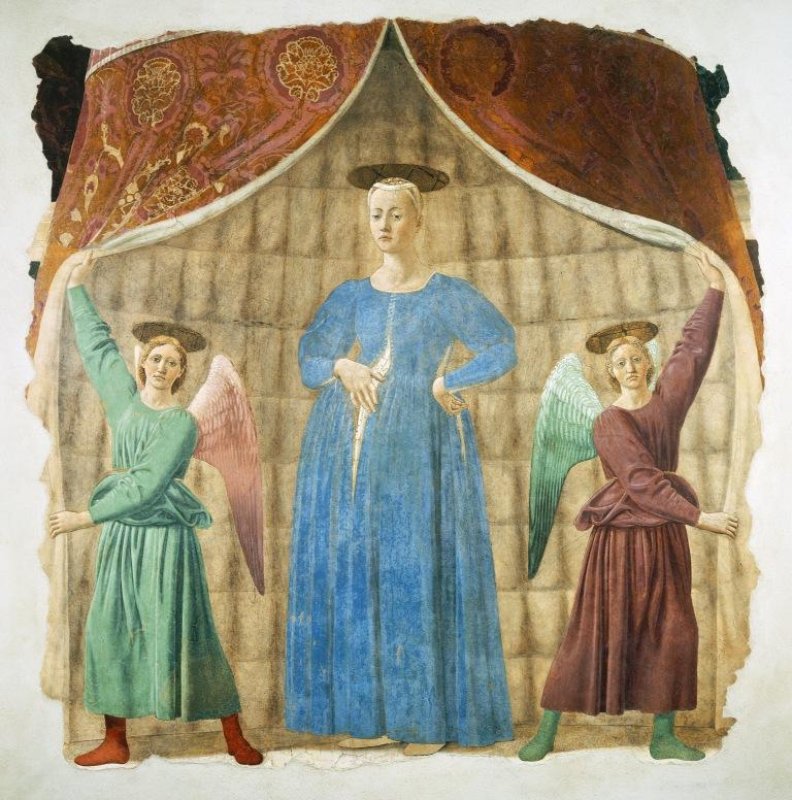 Piero della Francesca for all
Discovering the painter in Valtiberina Toscana
Sansepolcro is the city that gave birth to the illustrious artist of the Renaissance, Piero della Francesca. Valtiberina Toscana is the place where this painter lived for a large part of his life, and that was often depicted in his artwork.  Even on vacation it's possible to learn many important things. Everyone will be able to get close to Piero della Francesca's work, in a fun and unique way in order to acquire the techniques used by the painter, and understand his history through guided tours, workshops and experiments organized inside of the Musei della Valtiberina Toscana, which house some of his most prestigious work. These activities adapt to all ages, and journeys are created in order to bring educational moments, through sensorial experiences and the use of real materials.
Example activities:
UNVEILING ARTWORK - Accompanied by a historian, one can reveal the secrets held by the work of Piero della Francesca residing in the museums of Valtiberina Toscana.
PIERO'S PERSPECTIVE - Paper and pencil is all you need to begin discovering artistic perspective: the technique that allows the recreation of real depth in a two-dimensional space.
HANDS ON EXPERIENCE: PAINTING A FRESCO – The execution of a good fresco lies in an alternative and vivacious method of creating a rapport with painting materials, becoming a creative experience that allows the understanding of this special style.
Museums involved:
Monterchi
Sansepolcro
Number of participants, duration and cost: to be agreed.
Activities suitable for groups and families.
For information about these activities and all other family activities in the Tuscan Valtiberina:
Valtiberina Toscana tourist info office
Tel. +39 0575 – 740536
info@valtiberinaintoscana.it 
www.valtiberinaintoscana.it
You might also be interested in
Valtiberina
The Alta valle del Tevere is the most eastern part of Tuscany and takes its name from the river that crosses it completely lengthways, up to the border with Umbria. ...
Scopri Valtiberinakeyboard_backspace