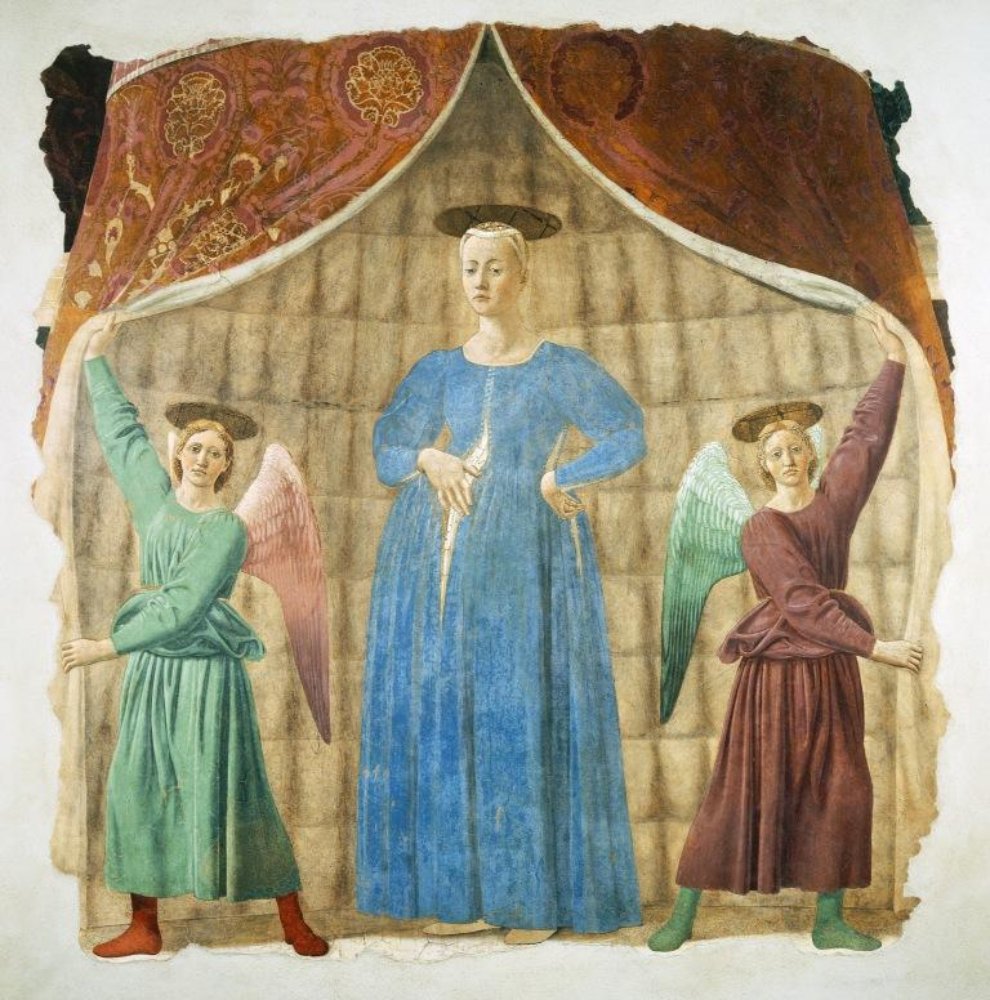 Piero della Francesca per tutti
Alla scoperta del pittore in Vatiberina Toscana
Sansepolcro è la città che ha dato i natali all'illustre artista del Rinascimento: Piero della Francesca e la Valtiberina Toscana è il luogo dove il pittore ha vissuto per gran parte della sua vita e che spesso ha rappresentato nelle sue opere. Anche in vacanza si possono imperare e conoscere tante cose interessanti. I bimbi…e non solo…potranno avvinarsi alla figura di Piero della Francesca, in modo divertente e unico per apprendere le tecniche usate dal pittore, conoscerne la sua storia attraverso visite guidate, laboratori e sperimentazioni, organizzati e allestiti proprio all'interno dei Musei della Valtiberina Toscana che ospitano le prestigiose opere dell'artista. Adatti a tutte le età, si organizzano percorsi e momenti educativi tramite esperienze sensoriali, manipolazione attraverso l'uso di materiali veri.
Esempi di attività:
SVELIAMO L'OPERA - Accompagnati da uno storico dell'arte, sarà possibile svelare tutti i segreti delle opere di Piero della Francesca custodite nei musei della Valtiberina Toscana.
LA PROSPETTIVA DI PIERO - Un punto segnato in un foglio di carta, una matita e un'asta di cartone. Sono questi gli strumenti che servono ai partecipanti per iniziare la scoperta della prospettiva, la tecnica che permette di ricreare su uno spazio bidimensionale la profondità dello spazio reale.
A CONTATTO CON LA PRATICA: LA PITTURA A FRESCO - La pratica del buon fresco costituisce un modo alternativo e vivace per instaurare un rapporto con la materia pittorica, traducendosi in un'occasione creativa per comprendere la tecnica di questa speciale pittura.
Musei sede delle attività:
Monterchi
Sansepolcro
Numero partecipanti, durata e costo: da concordare.
Attività adatte a gruppi e famiglie individuali.
Per maggiori informazioni su queste e su tutte le altre attività per famiglie disponibili in Valtiberina Toscana:
Ufficio Turistico Valtiberina Toscana
Tel. +39 0575 – 740536
You might also be interested in
Valtiberina
The Tuscan Valtiberina is the easternmost stretch of the region and takes its name from the river that crosses through it, all the way down to the border of Umbria, the Tiber. ...
Scopri Valtiberinakeyboard_backspace