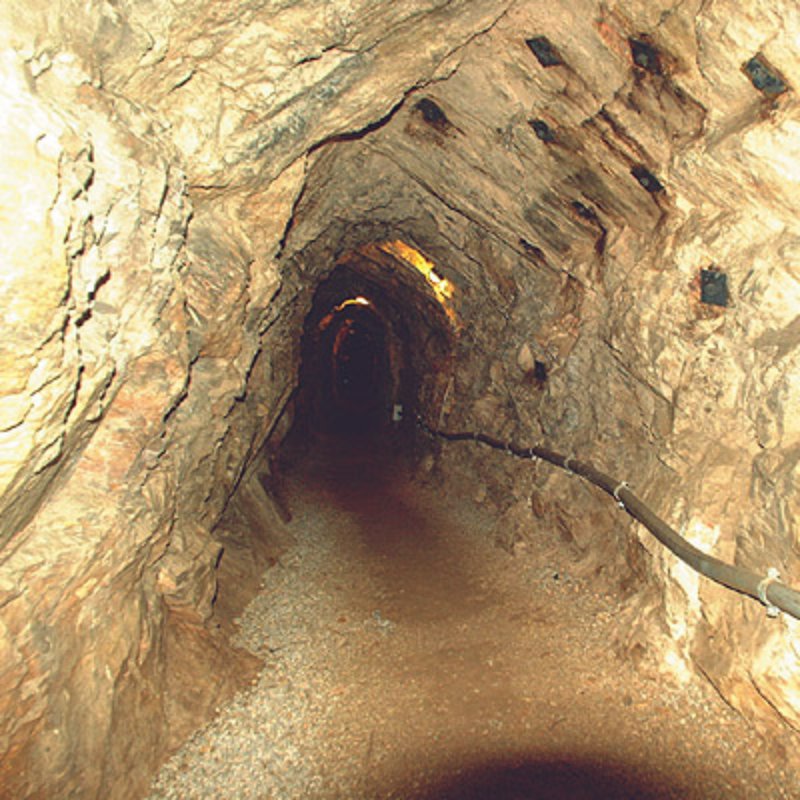 Piancastagnaio: The Pigelleto Natural Reserve
Mining on Monte Amiata dates back to ancient times
The
Etruscans
used
cinnabar
(the mineral that mercury is extracted from) to paint earthenware and frescoes in tombs, digging up to 40 m into the earth to extract it. The largest deposits are located in
Santa Fiora, Castell'Azzara, Abbadia San Salvatore and Piancastagnaio
. In modern times, the Sielegmrointte,started to be used towards the 1800s.
Siele
was a complex site comprising both mines (galleries and shafts) and plants for working the mineral. In the early 1900s, a village grew up around the site, with houses, schools and a church. After a period of great expansion, also due to orders from the war industry, mining activity ceased in 1973: it was the third largest mine in the world after Almadén (in Spain) and Abbadia San Salvatore (see pg. 60). Today the plant has been cleared up and partially restored as part of
Monte Amiata's historical and cultural heritage.Opening times
Open all year round. For information and booking, contact the Abies Alba cooperative.
Tour route
There is an easy 6h trail (or 4h with return by bus).
Useful Information
Trekking gear is recommended.
The Tour
The Siele mine is inside the Pigelleto natural reserve ("pigello" is the name the people of Amiata give to the white fir, a majestic tree that can reach heights of 50 m). The walking trail crosses the re- serve until it arrives at the mining village, where you can visit the cinnabar processing plant and the miners' houses. The inside of the former offices of the Siele mine hosts classrooms and teaching labs.
How to get there
Cassia SS 2 road to Pian- castagnaio; then follow the signs for Castell'Azzara, Santa Fiora and Riserva Naturale del Pigelleto (the signs for the reserve are brown). From the Tyrhennian coast: follow the route Pitigliano-Sorano- Castell'Azzara or Grosseto-Arcidosso-S. Fiora-Castell'Azzara; then follow the signs for the Riserva Naturale del Pigelleto (the signs for the reserve are brown). From Orvieto Scalo: SIRA bus service (this takes you to Saragiolo without having to change). From Chiusi: La Ferroviaria Italiana (LFI) bus service to Bisarca; continue from here with the RA- MA bus service to Saragiolo.
From Grosseto: RAMA bus service to Saragiolo. Bus: From Siena and Florence: RA- MA bus service to Saragiolo. The nearest bus stop to the reserve is at Saragiolo, in the municipality of Piancastagnaio. Train: Chiusi-Chianciano Terme, Grosseto and Orvieto Scalo rail- way stations. Continue from here by bus.
Info
Abies Alba - Tel. +39 0577 788004 Fax +39 0577 788214
www.abiesalba.com
Miniera del Siele - Riserva Naturale del Pigelleto Piancastagnaio (SI)
Apt Siena - Tel. +39 0577 280551-45900 Fax +39 0577 270676
www.terresiena.it
,
infoaptsiena@terresiena.it
You might also be interested in