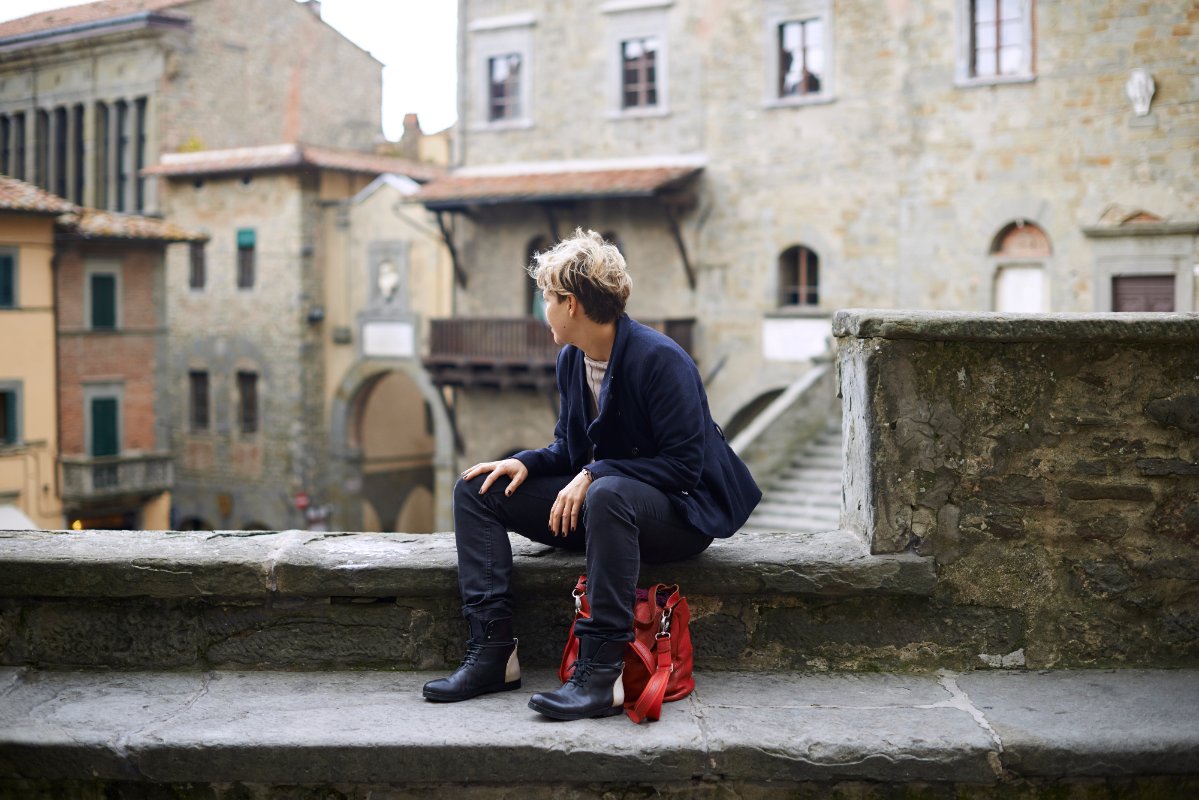 Photolux14: the new Photography Festival in Lucca
An article by Serena Puosi
Until December 14, 2014,
Lucca will be the international city of photography
thanks to two international events not to be missed: the
World Press Photo 2014
and
Saudade Moon
by Paolo Marchetti, the Winner of Leica Photographers Award 2013
The World Press Photo exhibition started on November 22 at the St. Cristofor Church
, and has been taking place there for ten consecutive years. This event is famous worldwide and has incredible numbers: 143 shots, 53 photographers, 25 nationalities selected on 98,671 photographs submitted, 5,754 photographers participants and 132 countries of origin. The World Press Photo is a photo gallery of great depth, able to arouse strong emotions in the spectators thanks to the intensity of the shots and the topics covered. The categories presented are as follows: Contemporary Issues, Daily Life, General News, Nature, Observed Portraits, Sports, Spot News, Staged Portraits.
The official World Press Photo website reads: "
The contest creates a bridge linking the professionals with the general public. As the announcement of the winners makes headlines around the world, so the inspirational role of photojournalism is highlighted to an audience of hundreds of millions."
The overall winner of this year is the American photo reporter
John Stanmeyer
of VII Photo Agency whose work won World Press Photo of the Year in 2013, decided by the jury of the World Press Photo Contest. The picture shows African migrants on the shore of the city of Djibouti at night, raising their phones in an attempt to capture a signal from Somalia and try to contact their relatives abroad. The image, made for the National Geographic, also won the 1st prize in the Contemporary Issues category. World Press Photo exhibit is really worth visiting: consider at least one hour to be able to appreciate it fully.
The other exhibition you can visit with the same ticket is
Saudade Moon by Paolo Marchetti
, which is taking place at the beautiful
Palazzo Ducale in Piazza Napoleon
e. Paolo Marchetti is an Italian based photojournalist represented by Getty Images, and he is the winner of the last edition of the prestigious photo contest Leica Photographers Award. Saudade Moon is a collection of shots from Brazil taken between 2019 and 2013. The author travelled for five years: from the Amazon, to the farms of the state of Minas Gerais; from the islands of the north coast, to the desert in the state of Maranhao. He photographed the lifestyle of the beaches, but also the slums of the big cities. As the author writes,
"Saudade Moon it's my lunar vision of Brazil, the pretext for recognizing me in the eyes of an everyman, and vindicate myself as a son of the world and remain fertile towards life."
The entire program includes the two main exhibitons (World Press Photo and Saudade Moon by Paolo Marchetti), book presentations, talks, guided tours and workshops.
Here is the complete program
. Don't miss these wonderful exhibitions in Lucca! INFO
PhotoLux14
November 22 - December 14, 2014 St. Cristoforo Church in Via Fillungo and Palazzo Ducale in Piazza Napoleone Website:
www.photoluxfestival.it
(and
www.worldpressphoto.org
) Follow the hashtag #Photolux14
Video
Opening times Every day 10 am – 7.30 pm, Saturday 10 am - 9 pm Ticket offices: St. Cristoforo Church in Via Fillungo and Palazzo Ducale in Piazza Napoleone. Tickets Ticket for all exhibitions, one entry per venue €8 Reduced price tickets €5 for: - groups of at least 15 people - under 18 - university students - school - people aged over 65 Free admission - children under 6 - journalists [Photo Credits: Serena Puosi]
You might also be interested in