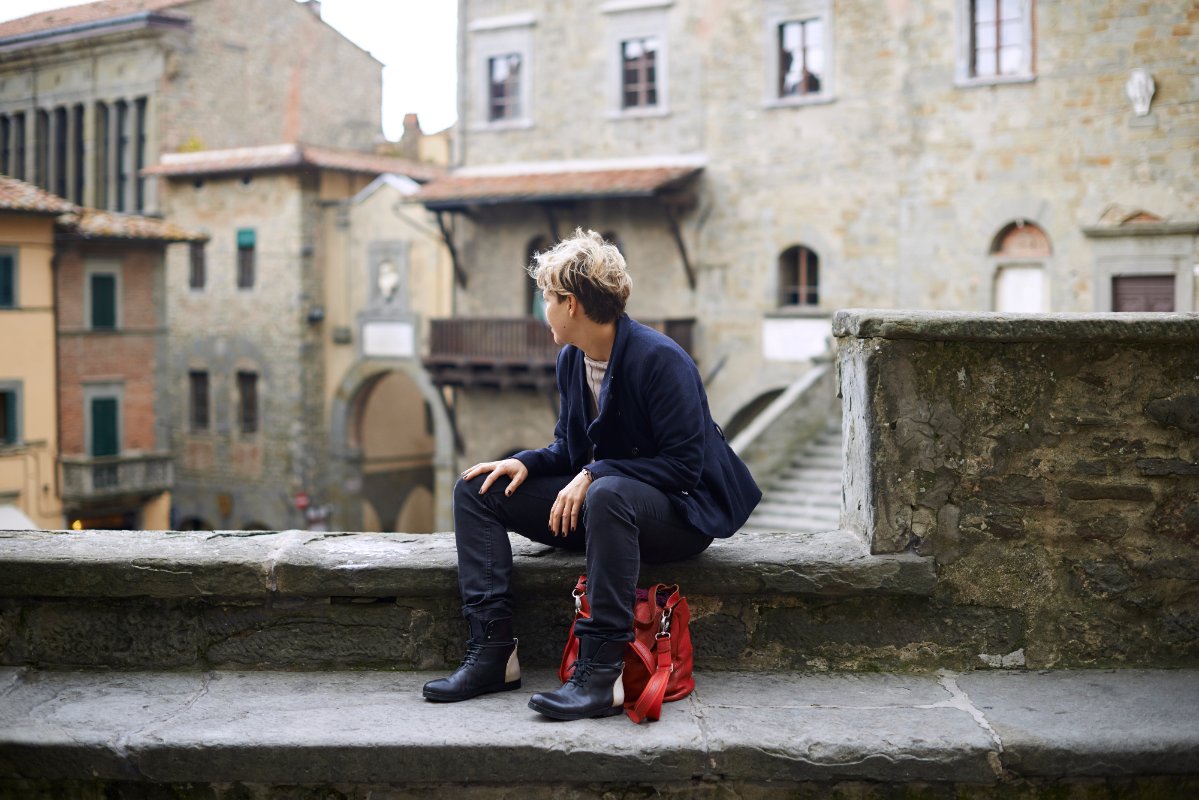 Personal/Unpersonal: 18 odd creatures invade Florence
For the past few weeks 18 odd creatures have invaded
Vicolo dell'Oro
, a small road near
Ponte Vecchio
. They belong to
Simone D'Auria's
imaginary world populated by white figures half human and half animals.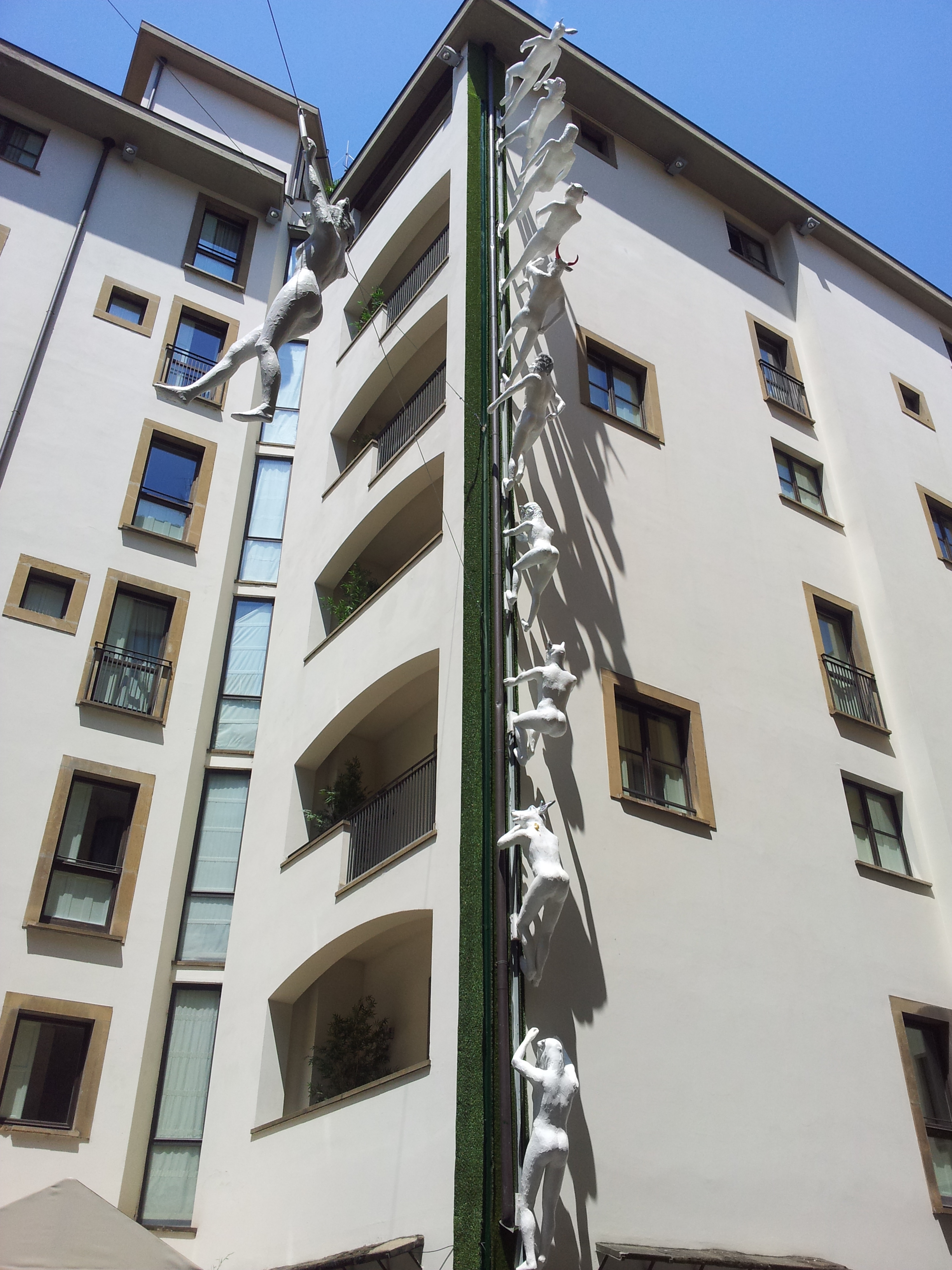 Auria's work, entitled
Personal / Unpersonal
, takes inspiration from the great men who built the city of Florence and who were represented by animal emblems. For example: the turtle is the symbol of Cosimo I, the perfect image to define prudence and wisdom together, or the rhino for Alessandro de Medici, to symbolize his strength and will.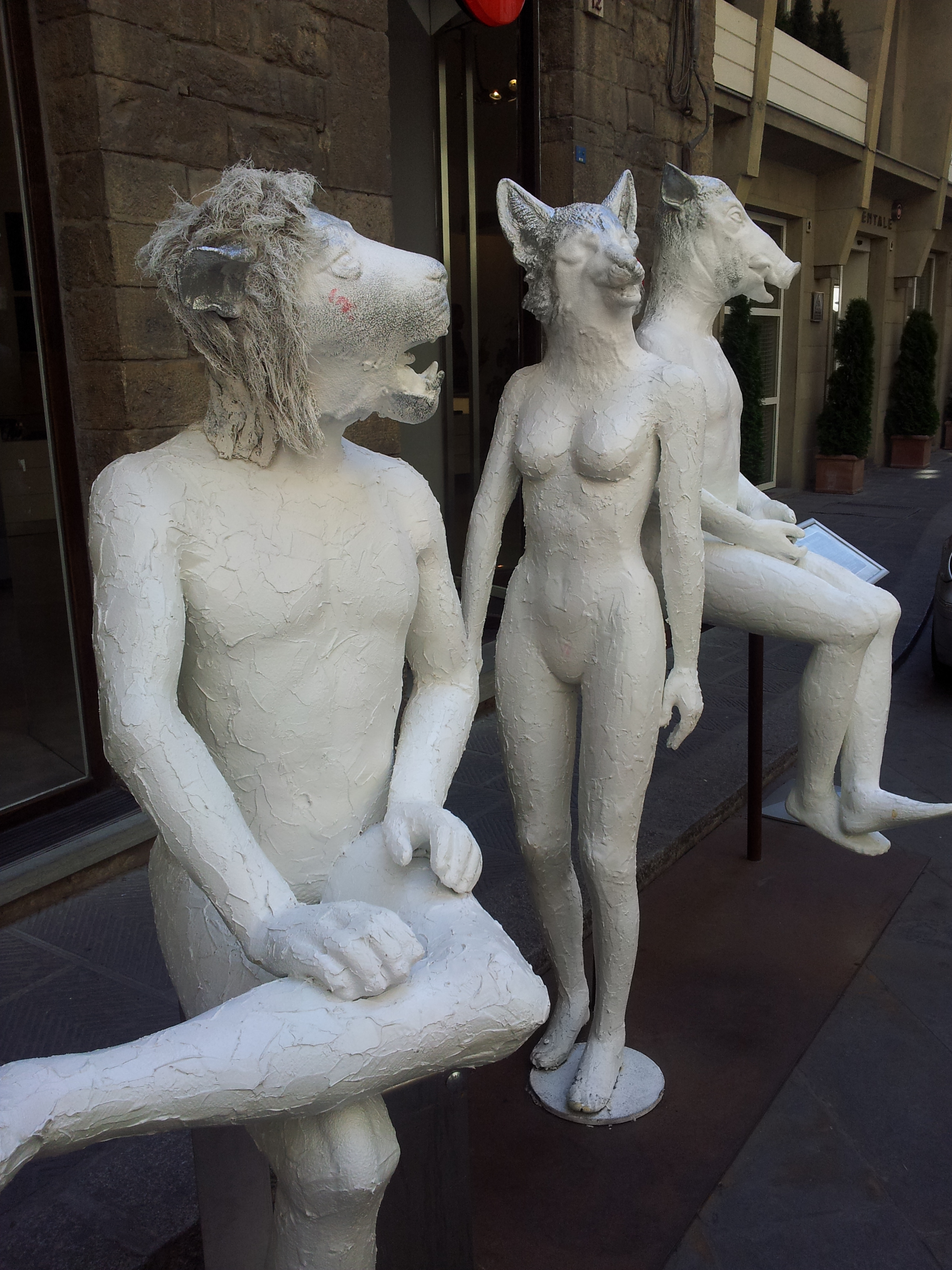 But "the anthropomorphic figures that climb along the art gallery hotel in Vicolo dell'Oro, send us a great positive message:
keep moving forward whatever the challenge, rise to the top because there are no limits"
said D'Auria. The cunning of the weasel helps to overcome the wall of life, the strength of the lion, the attention of the owl and sometimes you have to learn to survive in hostile environments, just like the camel does. There are endless interpretations to these 18 white creatures that may be seen, photographed and touched until January of 2015 in this small but popular road in Florence.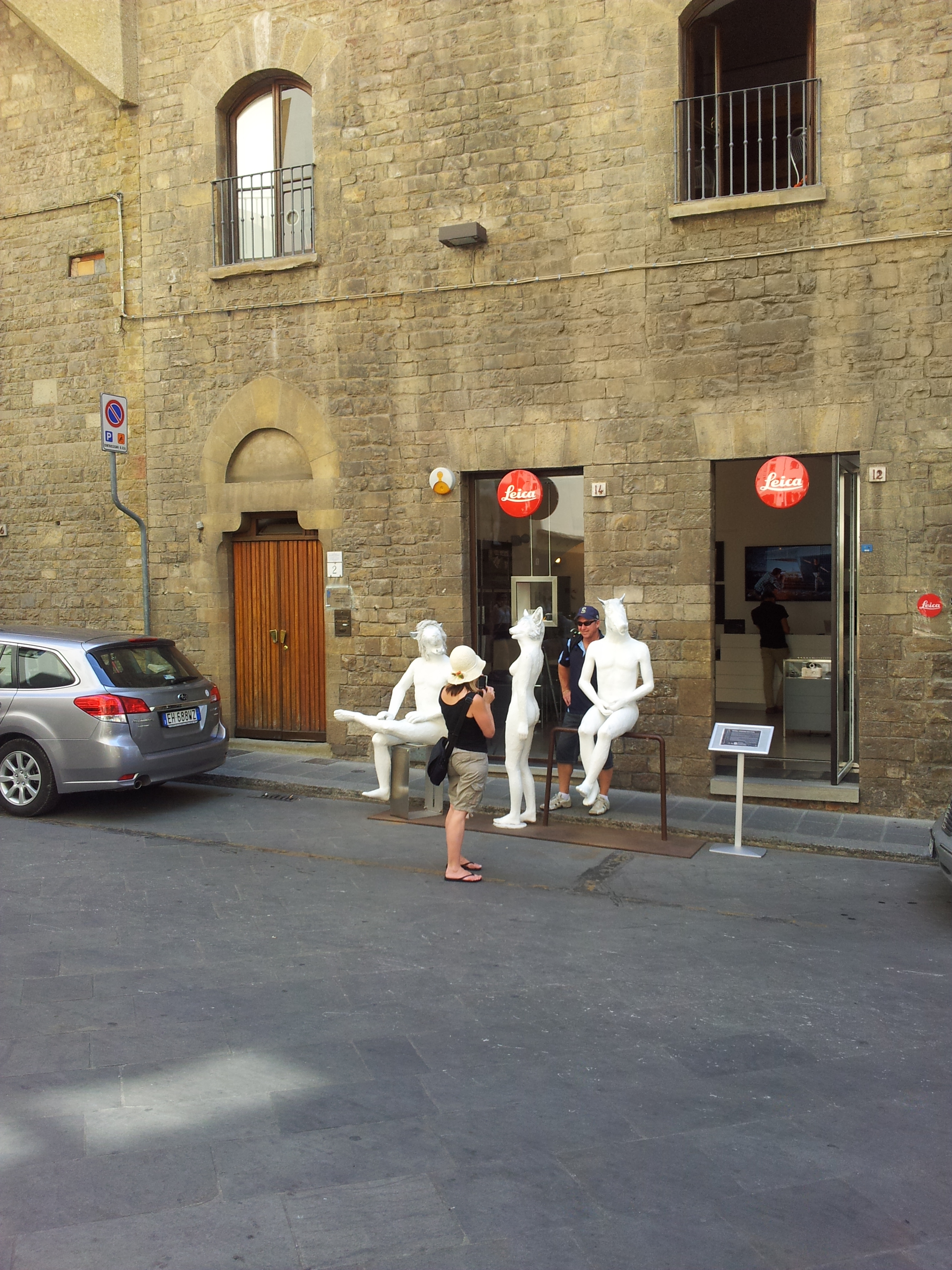 The realization of this work has been possible thanks to the
Lungarno Collection
, the hotel management company owned by the Ferragamo family consisting of luxury hotels, villas and restaurants, in partnership with the City of Florence. During the launch of  
"Personal / Unpersonal"
, the
Lungarno Collection
has also opened its new aristocratic residence "Portrait". The luxurious property consists of 36 suites decorated with images from the most prestigious photographic archives that evoke the golden moments of Florence from the 50s and 60s, and from here the view of Florence is amazing, isn't it?
You might also be interested in