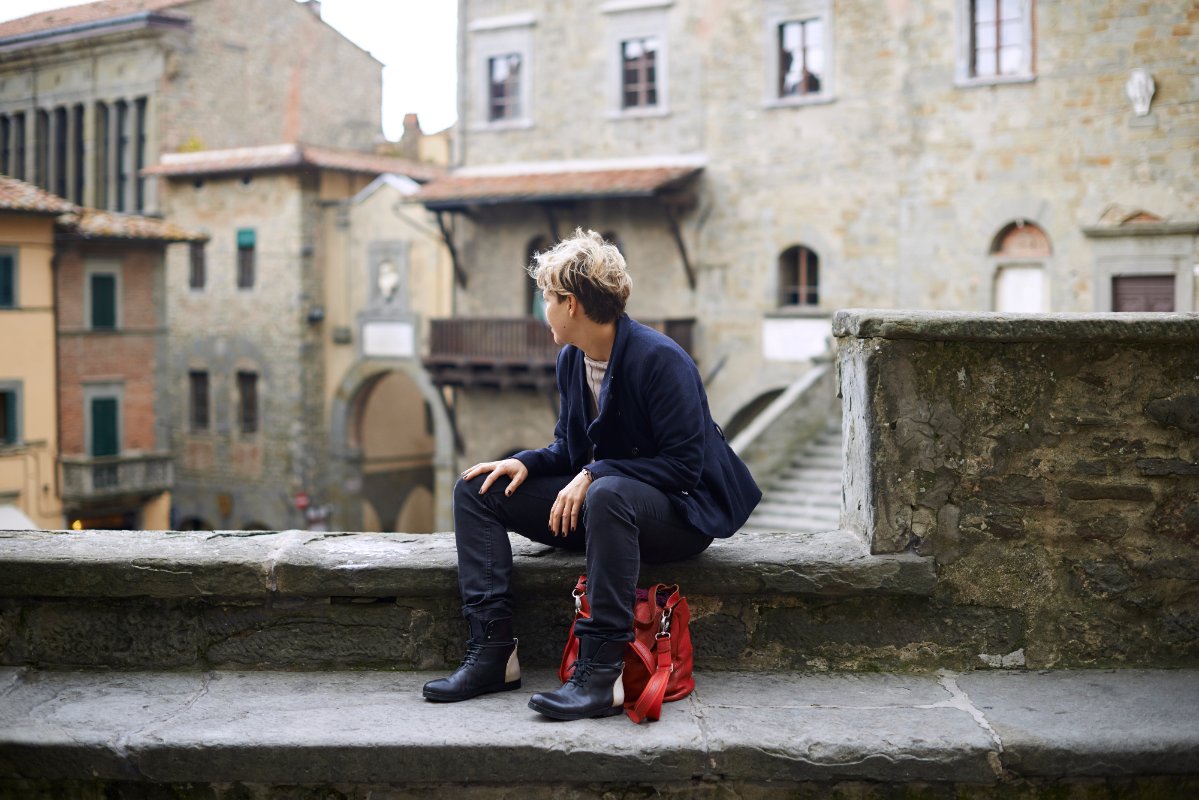 Paola Staccioli animated ceramics
When I first started working for the social media team last November, I had the pleasure of meeting a young ceramic artist,
Paola Staccioli
, at an event called
ArTour
. At the time I asked her about her Tuscan roots and influences, and have in fact been meaning to visit her in her studio. I received an email from her just the other day announcing a
BIG exhibit of her work in the most prestigious of locations: the Museo delle Porcellane at Palazzo Pitti
! It will be
open April 29th to October 3, 2010
.
This poetic reaction to Staccioli's art is written by Ornella Casazza, Director of the Museo degli Argenti and Museo delle Porcellane at Palazzo Pitti.
When you cross the threshold of Paola Staccioli's workshop you are awash in a feeling of closeness, almost as if you were entering a private, secret place. The objects arranged in the rooms combine small sizes with a powerful, magnetic presence and a throbbing physicality that come from one who knows the deepest recesses of the mind... It's a fascinating world, filled with poetry, and Paola reveals it through pure, enchanted eyes. Unlikely coffee cups with or without saucers, delicate coloured bowls, curving teapots that seem to sway on short little feet, bold colours on bizarre round shapes that saturate our eyes: creativity and function do not always harmonize. Nonsensical humour is the keynote of this arrangement. Suddenly we remember Lewis Carroll's Alice in Wonderland... like the guests at the "unbirthday party" we see hot, puffing, curvy teapots dancing on the tables, as they pour steaming tea into trembling cups, to the accompaniment of lively, cheerful sugar bowls. Even the most mundane household items that continue to fulfill their primary purpose seem to acquire a new soul, be they vases on small pedestals or, standing flat on the table, bowls, trays and cups, decorated with symbols inspired by – and brilliantly adapted from – Chinese art or the impeccably clean lines of the Japanese tradition. The artist's paintbrush moves with nonchalance as it gives meaning to the "symbols" and invents watery landscapes, and shimmering red sunsets, as it suggests the most beautiful hydrangeas and tiny wildflowers, often with a little rabbit that suddenly shows its head. Could it be the White Rabbit waiting to celebrate his unbirthday? The festive air is enriched by the artist's inventive skills so that the quality of the polychrome glazing gleams in the light and the material becomes so delicate as to practically eliminate the usual plasticity of pottery. She uses a special mixture of white clay and paper that lets itself be modelled into forms so thin that they seem like porcelain. Dreams and reality flow together to become a little girl reaching for a glass on a high table – too high for her.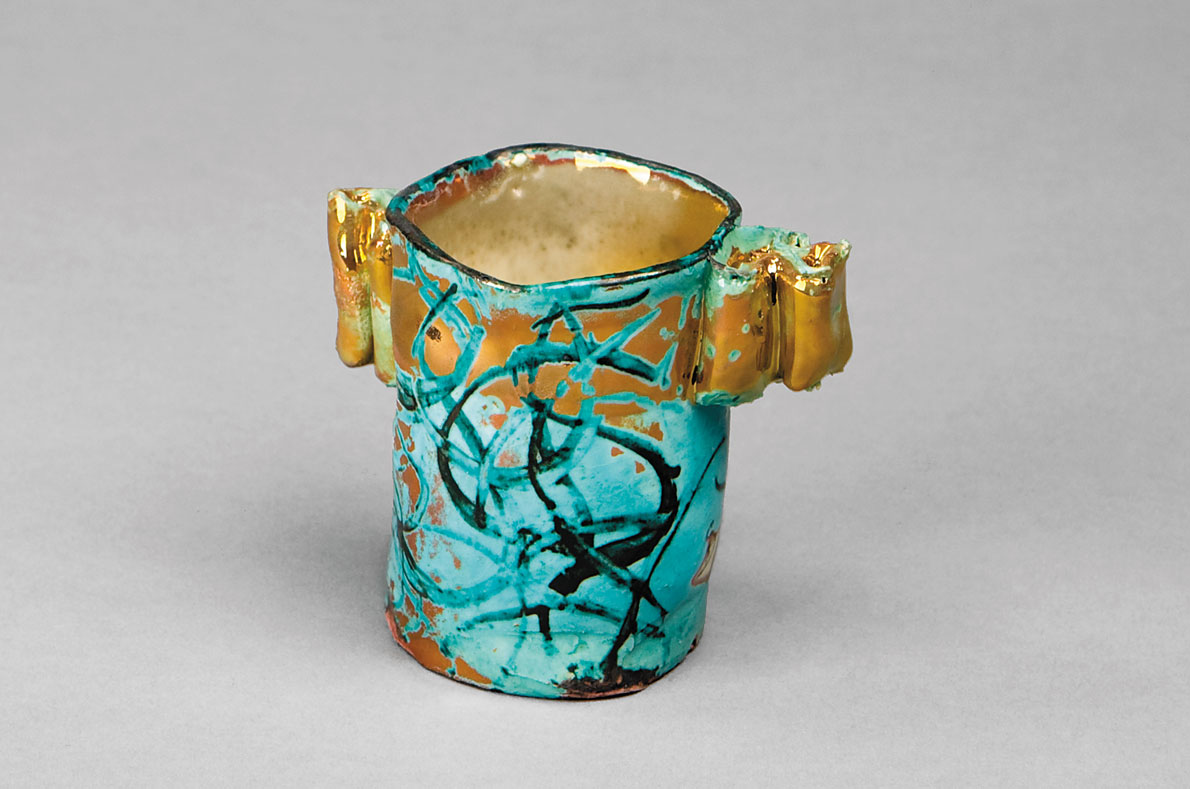 You might also be interested in