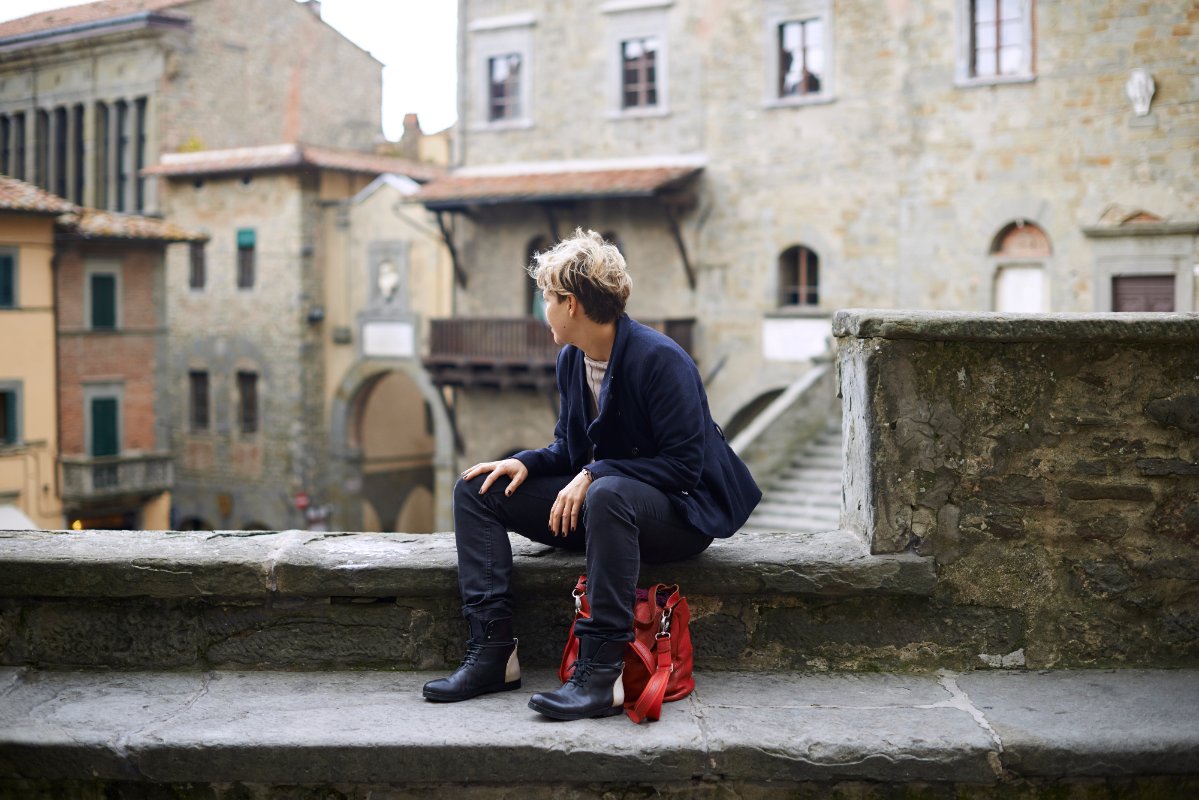 Palazzo Vecchio: the Medici tapestries and Koons statues.
Palazzo Vecchio
has always been the historical, cultural and administrative heart of Florence. And, this fall, the Palace finds itself at the center of an interesting and unexpected
artistic "short circuit,"
thanks to two simultaneous exhibitions belonging to two artistic periods that could not be more different.
Two exhibitions
that can amaze, bewitch, and disturb in equal measure. Two exhibitions that, in any case, will leave no one unmoved.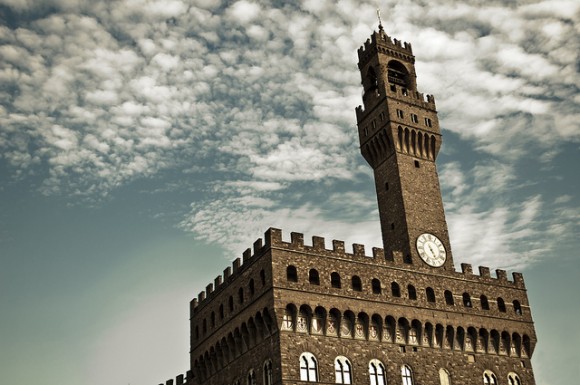 In mid-September, the exhibition
"The Prince of Dreams. Joseph in the Medici tapestries by Pontormo and Bronzino"
launched in the
Sala dei Duecento
(Hall of the 200): 20 tapestries depict the story of Joseph as narrated in Genesis, commissioned by Cosimo I de Medici between 1545 and 1553 for this very room.
After more than 100 years, the works are now visible again in what has long been thought of as their "home" (the last time they were exhibited together was during Italy's unification, before being divided in the following years and then subjected to a complex restoration). The tapestries are considered an important testament to
Renaissance art and craft
: they were woven by Flemish artists Jan Rost and Nicolas Karcher, with silk, gold and silver threads, starting from drawings made by some of the most important artists of the Renaissance, such as Agnolo Bronzino, Jacopo Pontormo and Francesco Salviati. Meanwhile ... for the first time in 500 years, a large statue has been placed
in front of the facade of the Palazzo Vecchio
, in sight of the copy of David and glancing back at the masterpieces of the Loggia dei Lanzi. And what a statue! The "lucky" one is in fact the work
Pluto and Proserpina
by American artist
Jeff Koons
; a piece three meters high and made entirely of stainless steel with a polished gold chrome.
The location was chosen to enhance the peculiar likeness of the sculpture by Koons with the
Rape of the Sabine Women
by Giambologna (
Loggia dei Lanzi
) and with the
Genius of Victory
by Michelangelo (
Salone dei Cinquecento
). The comparison and the (possible or impossible) dialogue between the work of the American artist and the masterpieces by Donatello, Michelangelo, Cellini and Giambologna, continue inside the Palace, where the
Sala dei Gigli
(Hall of the Lilies) hosts another floor sculpture:
Gazing Ball (Barberini Faun)
. The work is part of a series of sculptures made by plaster casts of famous Greek-Roman statues, to which the artist has added a mirror ball placed in a precarious position.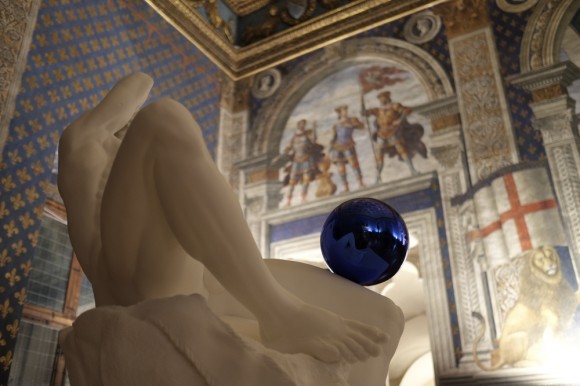 On this occasion,
Jeff Koons has been given the keys to the city of Florence
. It was also the launch of the
project In Florence
, an ambitious program that will see today's principal artists dealing with the spaces and works of the Renaissance. A new era in Florence for contemporary art?
Information
THE PRINCE OF DREAMS. JOSEPH IN THE MEDICI TAPESTRIES BY PONTORMO AND BRONZINO
Until February 15, 2016 Sala dei Duecento, Palazzo Vecchio Opening time: 9am-7pm (Thursday 9am-2pm) Tickets: 2€ (Arazzi + Palazzo Vecchio museum 12€)
JEFF KOONS IN FLORENCE
Until December 28, 2015 
 Extended until January 21, 2016 Piazza Signoria – Arengario Palazzo Vecchio Museum – Sala dei Gigli Opening time: 9am-7pm (Thursday 9am-2pm) Tickets: 10 €
Web
museicivicifiorentini.it
musefirenze.it
You might also be interested in