A short trip to Grosseto
The heart of the Maremma has a wealth of things to see and do
Grosseto is the biggest city in the Maremma, an area of southern Tuscany that is just 14 kilometres from the Tyrrhenian Sea. The town dates to the Early Middle Ages, and it later grew in importance before becoming one of the most prominent cities in Tuscany. Between the 12th and 15th centuries, Siena, Florence and the Spanish ruled Grosseto, but it was under the Medici family that the city was transformed into a fortress. In 1574, defensive walls began to be built, which are still well-maintained today, and the area was drained and road networks installed. Following the Lorraine takeover, Grosseto continued to flourish. Today, Grosseto is a beautiful city surrounded by a green plain, and by walking along its streets and observing its monuments, you can witness 12 centuries of history.
You might also be interested in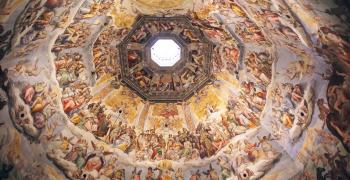 Learn more
Art and Culture
Tuscany is the cradle of the Renaissance and known all over the world for its immense artistic and cultural heritage.
continue...