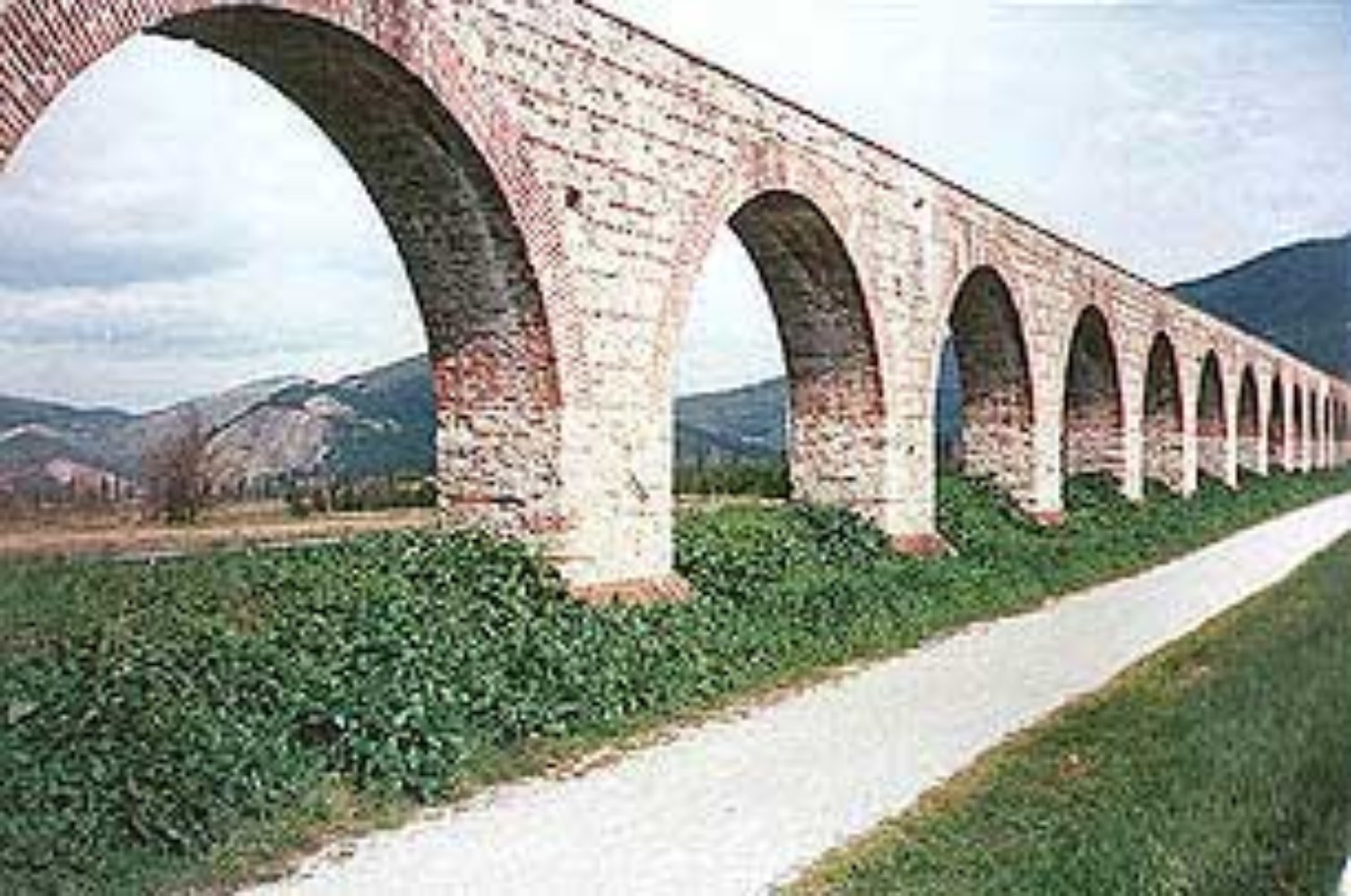 On the slopes of Monte Pisano
An ancient villa and interesting natural landscape
On the left side of the low Serchio Valley, you'll find the evocative Villa Roncioni, founded in the XV century. Don't miss a stroll through its Romantic style park, whose plan was created in the XIX century by A. Gherardesca. Its five hectares is full of refined neo-gothic and neoclassical structures like the Hermitage, the Temple of Bacchus and the Castle Ruins. To reserve a visit and learn more about admission fees, call: 050.850028. To reach the villa, take the Abetone and Brennero State Highway 12; the villa is located in the Molina di Quosa district (Pugnano).

The southern side of Monte Pisano is full of protected natural areas of local interest, named for Monte Castellare and Valle delle Fonti. The former is characterized by its calcareous landscape, formed after centuries of natural fires and grazing. Several interesting plant species can be found in the area such as myrtle, thyme, wild cherry and wild orchids. Valle delle Fonti, in Asciano, stretches along the Zambra Creek and ascends toward Monte Faeta, named for the beech trees that were once abundant throughout the area. The valley's name comes from the gushing natural springs that once fed the Medici aqueducts in Pisa. Here, you can find ample vegetation including hazelnut trees, willows, holly and laurel. For more information about the area, visit the Municipality of S. Giuliano Terme in Via Niccolini or call: 050.819111.

On the eastern side of Monte Pisano, you'll find the protected area of Monte Cucco (for information, contact the Municipality of Buti: tel. 0587.722511) and the Tanali Forest (Municipality of Bientina: tel. 0587.755501). Larch pine is abundant throughout the entire territory. It's also common to other Mediterranean climates such as Corsica, Calabria and Etna. The area also hosts holly and willow. In the Tanali Forest, you'll find ancient plains that characterized the area surrounding what was once the Bientina Lake. The landscape is known for its black cottonweed, its poplars, buckthorn and rare underbrush. An interesting variety of wild orchids that currently risk extinction can also be found in the area.
You might also be interested in
Valdarno Inferiore
The territory surrounding the Leaning Tower is vast and varied, but they're known by everyone thanks to a deeply-felt belonging to this centuries-old province, which is certainly much more than just its capital, Pisa. ...
Scopri Valdarno Inferiorekeyboard_backspace