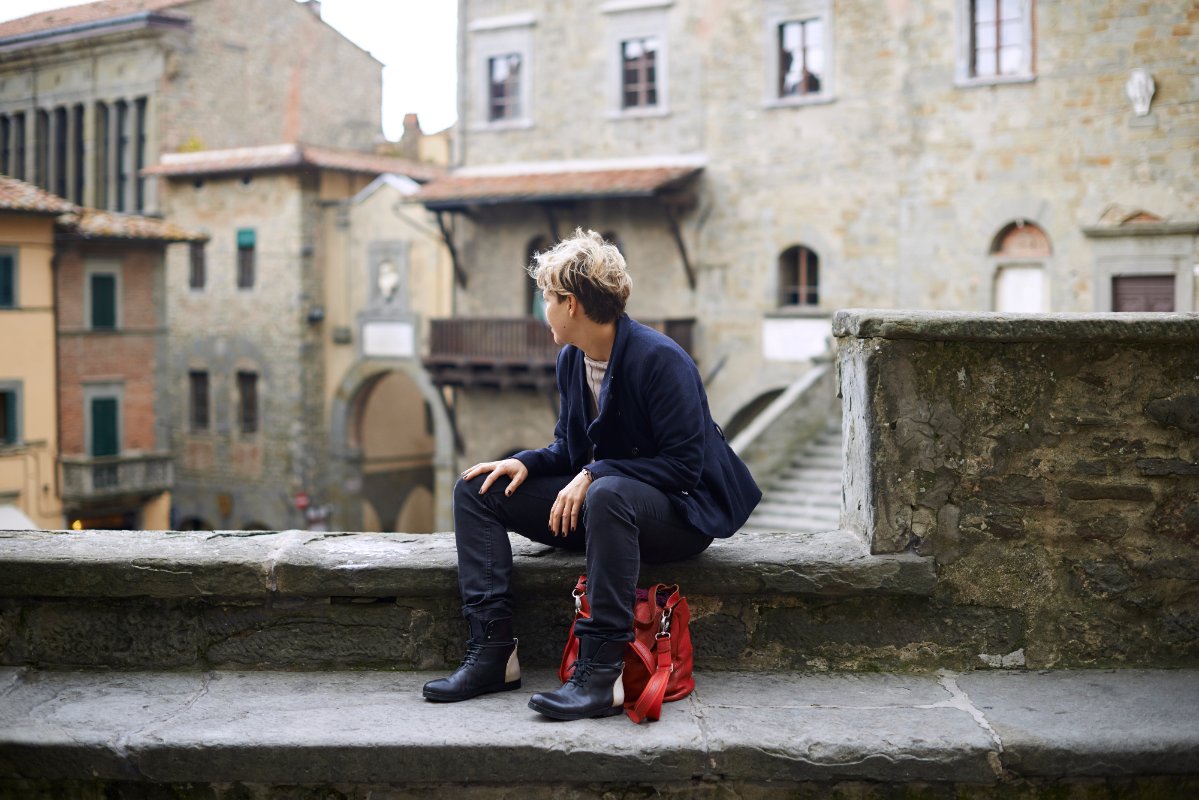 Nina's Giro d'Italia experience - not to be missed!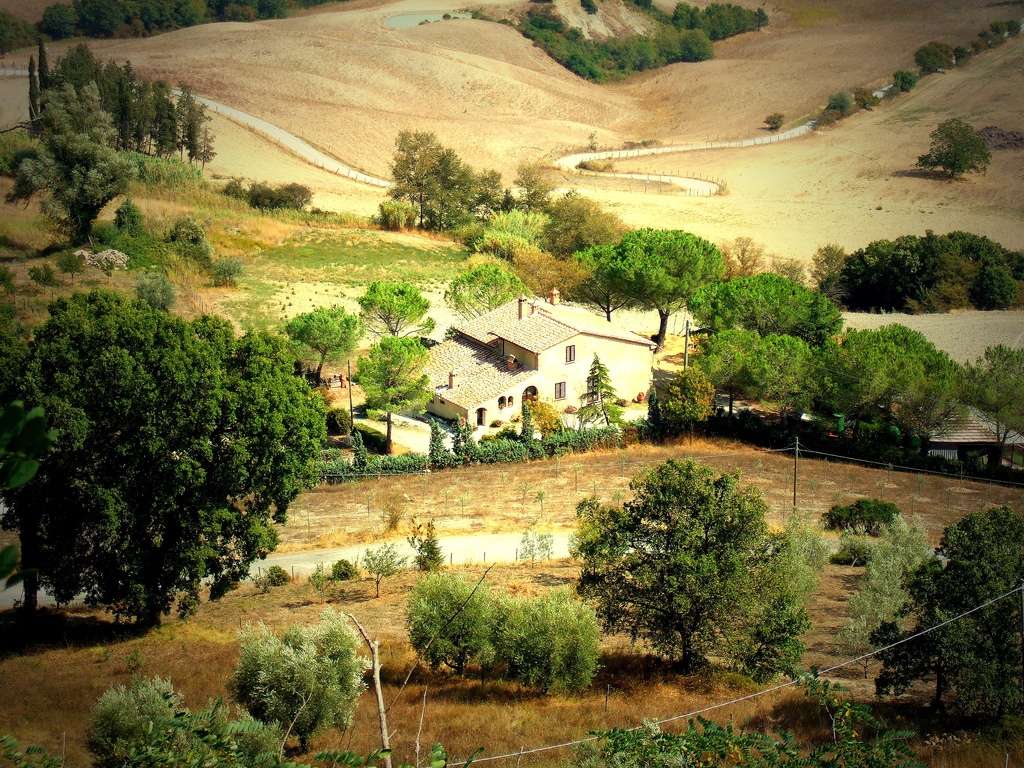 We asked our friend Nina Peci just a few questions about going to see the Giro (she goes every year) and her response is so enthusiastic that it deserves its own post!
Cycling, after "calcio" is one of Italy's biggest pastimes. Although it started out as a "poorman's" sport after WWII due to the fact that the bicycle was the main form of transportation for many and easy to obtain, it has since grown into a major spectator sport with the average bike, now made from carbon fiber and high tech components, costing more than a small car!
Tuscany
, with its gorgeous Chianti hills and more strenuous Mugello and Pistoiese mountain areas lends itself to all levels of cyclists. In fact, if you ever go for a Sunday drive out into the countryside, bring your patience because you will most likely come across huge groups of cyclists out for their weekly "long journey". If you dare honk your horn or try to surpass in a dangerous way, you will soon learn some very animated hand gestures as well as various "toscanaccio" insults that are best not repeated here! It's not by chance that the famed Giro d'Italia passes through the Tuscan terrain.
Home of Italy's most renowned cycling champion of all times, Gino Bartali, Tuscany has one of the most passionate group of cycling enthusiasts
ranging from weekend warriors to actual professional and semi-professional teams. It is also home to many foreign teams who take advantage of the better weather and a variety of training circuits to test their athletes.
[youtube]http://www.youtube.com/watch?v=ZAc4LZOHxm0[/youtube]
Giro d'Italia 2009 - Final Kilometers in Florence
For those of you who have never experienced the thrill of watching a pack of cyclists whiz by, I can highly recommend catching a leg of the Giro d'Italia tour. Yes, those few seconds of watching world class cyclists like
Lance Armstrong, Mark Cavendish, Alberto Contador
or Italy's own
Ivan Basso
and
Franco Pellizotti
, will definitely raise the hairs on your neck, but the real fun and atmosphere can be found at the day's arrival point where people gather many hours before to check-out all the sponsor stands and collect memorabilia and team uniforms. For more memorabilia, check out the
cycling museum of Gino Bartali
in Ponte a Ema (his birthplace). The most famous image of Bartali and perhaps of Italian cycling is this one of Bartali passing his water bottle to Coppi (a competitor). I do suggest you
get there early
- at least a couple of hours before they are due to finish - as all the prime viewing points fill up quickly. If you cannot find a spot along the barriers, try the bandstands or any other point that is a bit higher so you won't miss the finish, often won by literally just a hair! There are usually large TV screens set up so you can follow the progress of the Tour while waiting. Then stick around to see the winners receive their trophies or, if you're luckily enough to sneak through the barriers, go find your favorite team's bus and try to get an autograph of your favorite cyclist! If big crowds are not your thing, try going to any of the small towns on the route of the Giro and cheer on the cyclists as they pass through. You can then can have a mosey around and explore some of the local traditions, foods and wine.
If you are a cyclist yourself, try pedaling a bit along the route
ahead of time to get a feel of what's to come. Just make sure you pull over as the first "motociclette" go by waving their orange flags to warn the arrival of the athletes. You can watch as they go by and then get back on your bike and try to catch up... if you can! Any spot along the route is fine to stop and watch, but don't be disappointed if the whole experience lasts but a few seconds! These athletes can pedal up to average speeds of 45-55 km an hour and even if you think they will slow down a bit around a bend, you have another thing coming! The fun is in the atmosphere and
hanging with the locals
as well as the anticipation of catching a glimpse of these amazing cyclists. It is definitely a genuine Tuscan experience that you will not forget!
Nina Peci, a native of San Diego, California, is a graphic artist and the creative director of Media Studio Advertising and Design (http://www.mediastudio-fi.com) and a passionate amateur cyclist with the G.S. Badia a Settimo team (http://www.gsbadia.eu). She can often be found on Tuscan roads gesticulating and screaming obscenities in "Toscanaccio" at passing motorists ;-).
Read more on the allthingstuscany blog network:
You might also be interested in