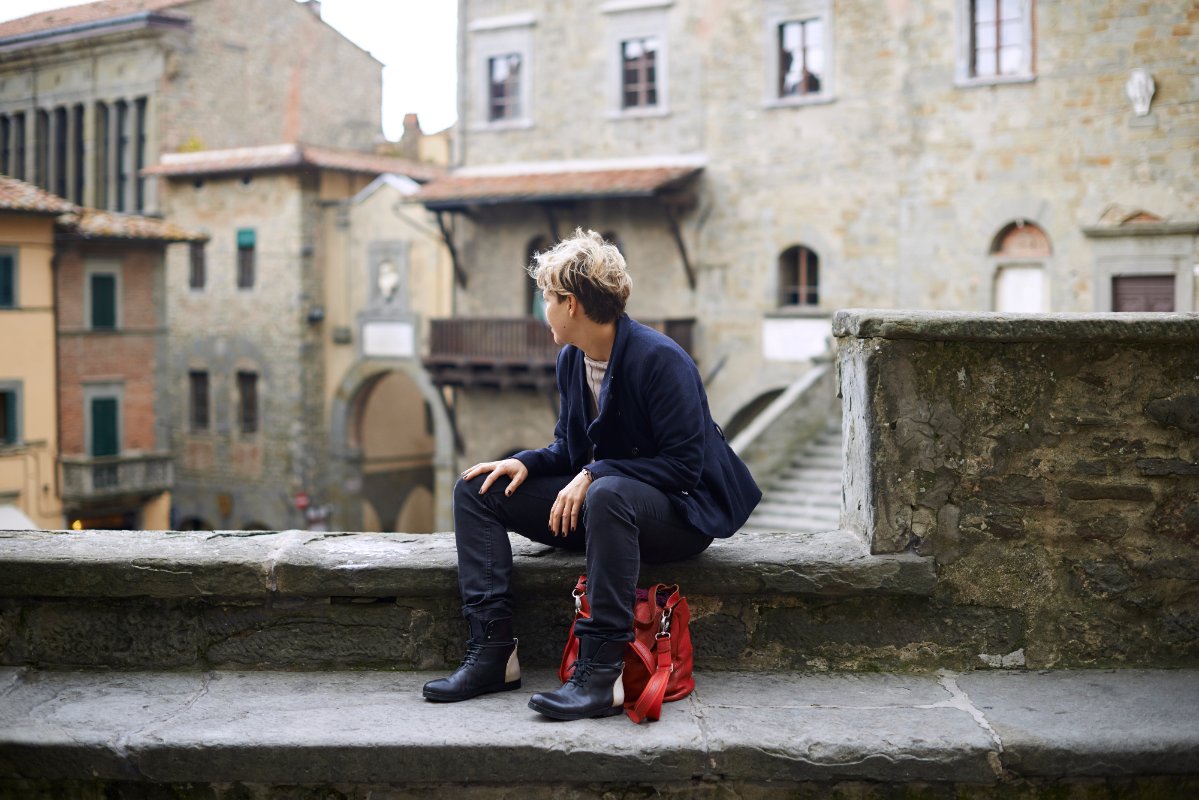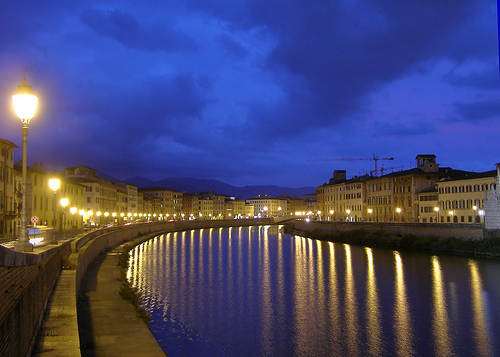 When we think about Pisa we wouldn't normally think about its nightlife, but this city hides a few surprises. In fact, with a lively student population and frequent travellers, Pisa hides a pretty entertaining nightlife with a variety of bars, pubs and clubs enough to keep travelers and students happy on a night out. Thursdays are the big night in the city, as (along with stretches during the summer) the students often go home on weekends. Besides the ordinary nightlife, June is a special month in Pisa, better know as Giugno Pisano including a lot of traditional events such as: Luminara of Saint Ranieri celebration: On June 16th along the Arno river of Pisa the tradition of Luminara of Saint Ranieri is renewed. Pisans celebrate their patron, Saint Ranieri, on June 17th, but the Luminara begins the day before. During this night the city is filled with wax candles, set in glasses and fixed in wooden white frames, then placed on the outline of the buildings, bridges, churches and towers along the river. The leaning Tower is also illuminated by oil lamps, set in the city walls of Piazza dei Miracoli. During the night in the center several parties, music and fun takes place. The night ends with fireworks.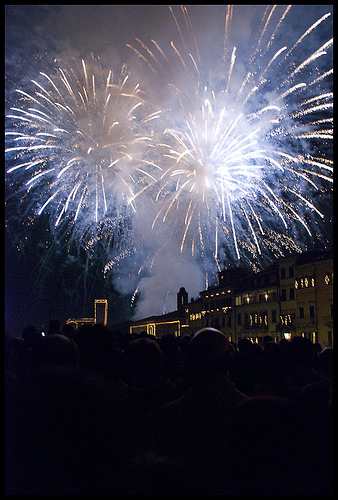 Here you can find a list of clubs and pubs around the city of Pisa, also mapped in this link:
BUENAVISTA Address: Via Provinciale Francesca sud - 56100 (PISA) Phone: +39 338 4457233
HAPPY DAY Address: Via Niccolini 4 - 56017 San Giuliano Terme (PISA) Phone: +39 050 818572
DRESS CODE Address: Via di Gello 175 - 56038 Ponsacco (PISA)
PAPPAFICO
Address: Via Litoranea 14 - 56013 Marina di Pisa - Pisa (PI) Phone: +39 050 35035 - Fax: +39 050 35528
PELLEROSSA
Address: Via delle Sorgenti 58 - 56017 (PISA) Phone: +39 050 855998
PEPILA CLUB
Address: Largo Riviera - 56018 Tirrenia - Pisa (PI) Phone: +39 050 30635
PUB LA PAPERINA Address: Largo Rieti 2 - 56100 Pisa (PI) Phone: +39 050 830689
ROCKAFORTE Address: Via Carducci 13 - 56017 Ghezzano - San Giuliano Terme (PISA) Phone: +39 050 878865 - Fax: +39 050 878865
TOTEM ROCK CLUB Address: Via De Gaspari 50 - 56100 Castelfranco di Sotto (PISA) Phone: +39 0571 489569
BOCCACCIO Address: Via del Tiglio 143 - 56100 Calcinaia (PISA) Phone: +39 0587 2970
PACHAMAMA Address: Via Pisorno 64 - 56100 Tirrenia - Pisa (PI) Phone: +39 050 30521
AKUA KETA Address: Via Sancasciani 8 - 56125 Pisa (PI) Phone: +39 050 43285 - Fax: +39 050 43285
BAZEEL Address: Lungarno Pacinotti 1 - 56100 Pisa (PI) Phone: +39 349 1902586
PICK A FLOWER Address: Via Della Sapienza 7 - 56126 Pisa (PI) Phone: +39 050 9910112
TEATRO DEL SILENZIO
The theatre was built to host Andrea Bocelli at least once a year. This year is going to be July the 24th and 25th, 2010.
For information on food and wine around Pisa check out Tuscanycious' itinerary !
You might also be interested in