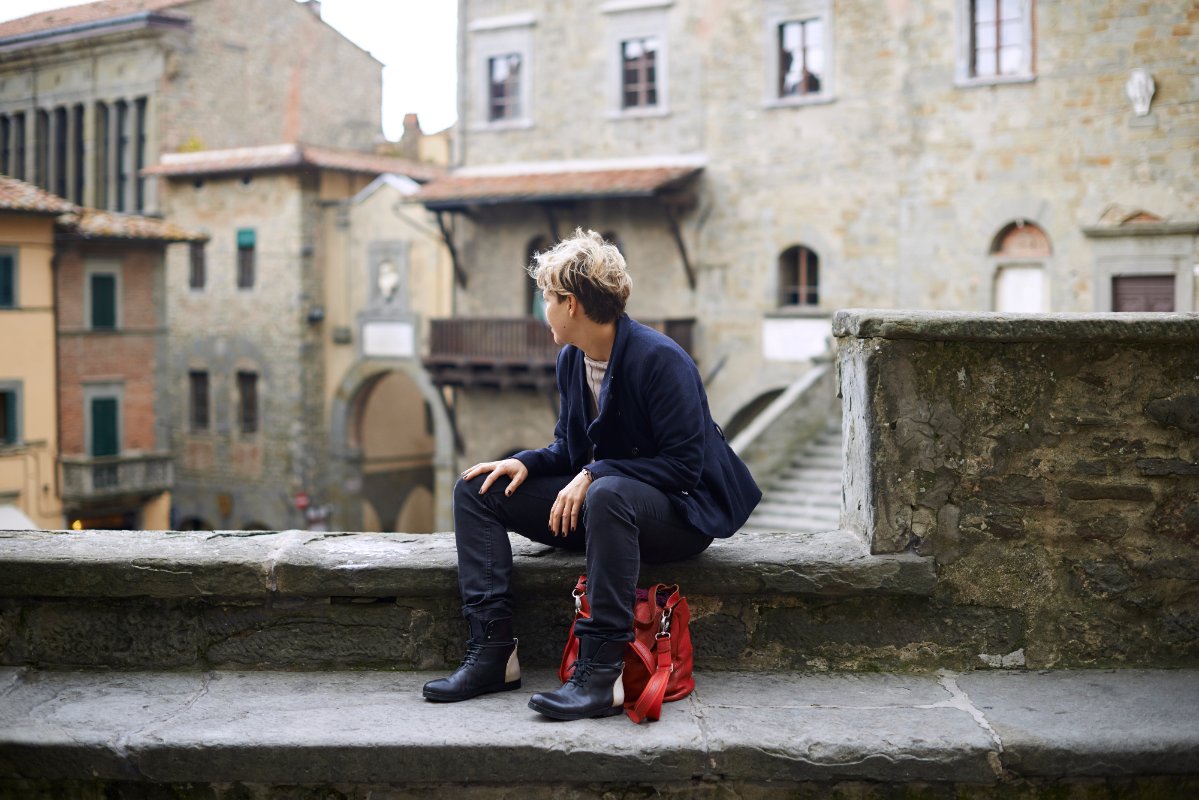 New Year's Eve 2014 in Tuscany
It's that time of the year when people begin to ask you the same question: "What will you do on New Year's Eve?" If you don't know how to answer, take a look at everything that Tuscany has to offer to see the New Year in!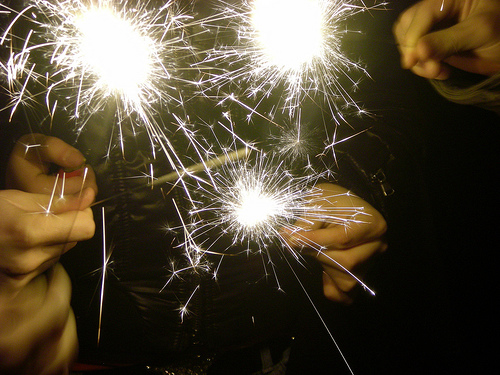 In and around Arezzo
In San Giovanni Valdarno there's La Prima Notte party in piazza Cavour starting at 10:30pm with Angeli in Blue Jeans and #collettivoEsenin DJ - (The Beatles 50th Anniversary Celebration Set). At midnight there'll be a toast offered by the town council and the Association Pro Loco San Giovanni Valdarno. In Arezzo, at Karemaski Multi Art Lab, head to the Why Not ¿Circus Party and New Year's Eve dinner and disco. Also in Arezzo, at Sugar Reef Musicology, enjoy The Village party starting at 9pm.
In and around Carrara
At Carrara Fiere there is going to be a big disco party with famous DJs from Ibiza's Pacha, perfect if you love dance music and a touch of glamour.
In and around Florence
Every year in Florence you can choose from different kinds of entertainment for New Year's Eve: from free concerts in the main squares to other parties in the city's main clubs. This year, in Piazza Santa Maria Novella square, near the train station, the Italian pop singer Max Pezzali will perform live, accompanied by other bands and artists. Many other squares are involved this year, included Scandicci, where, at the new Centro Rogers in piazza della Resistenza, the Orchestra di piazza Vittorio e Ginevra di Marco will perform live. In Florence's piazza della Repubblica there will be a swing and jazz concert; in piazza Santissima Annunziata there's a gospel concert; in piazza della Signoria there's the traditional classical music concert with the Lugansk Orchestra conducted by Giuseppe Lanzetta; while in piazza Annigoni there will be dance music and DJ sets. Also in Florence, at Obihall, the stars of New Year's Eve 2013/4 are three of the most prominent European electronic musicians: Chris Liebing, Paul Ritch and Rebekah. Furthermore, a group of Tuscan DJs called Dub Sones will also be on the decks. At Tenax, one of the historic clubs of Florence, Ben Klock and Marcel Dettmann from two of the most famous clubs in Berlin will perform all night long. At Tender Club it's all about 50s and 60s revival with R&B, northern soul, ska and rock-steady. At Florence's Glue you will find Pump up the Valium, the indie rock DJ. New Year's Eve at Florence's Teatro Cantiere Florida is a show with Una notte con gli Avengers! In Campi Bisenzio, at Dante Theatre, there's the Rocky Horror Live Concert Show, with drinks and a party in the foyer. At Villa Le Maschere in Barberino di Mugello, the Gran Galà party will host a cabaret show during dinner and music all night long. As is the case every year, at the Antico Spedale del Bigallo in Bagno a Ripoli, enjoy the traditional Medieval New Year's event with medieval dancing and a buffet of medieval desserts.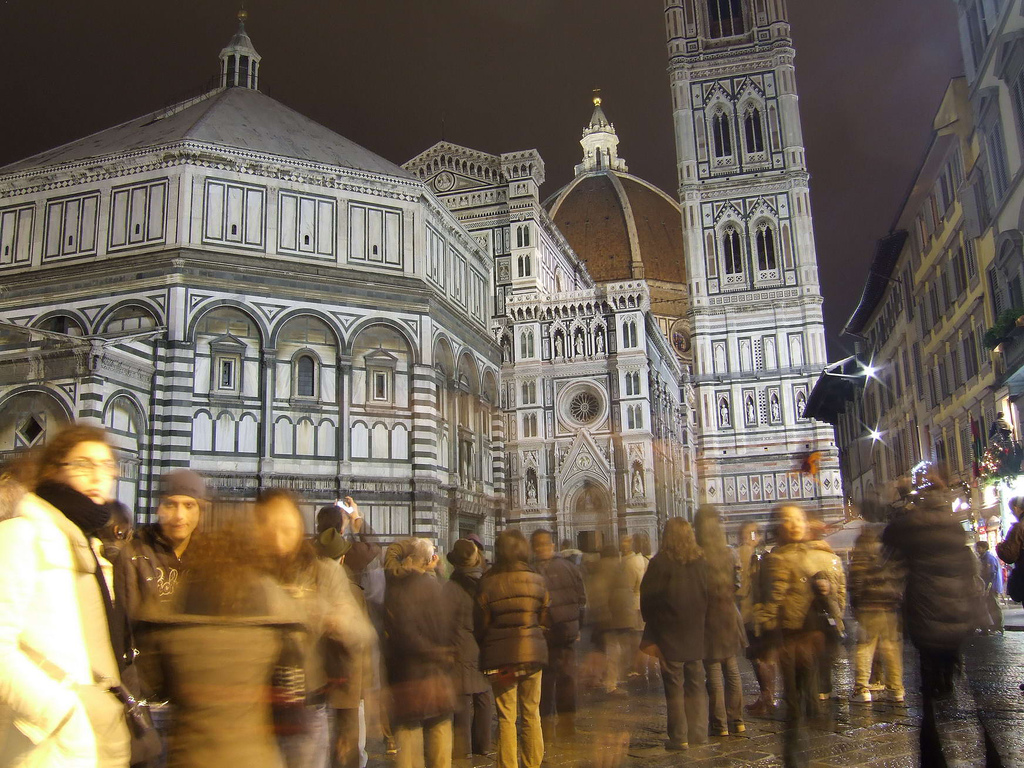 In and around Grosseto
As is the custom every year, on December 31, a traditional event takes place in which people wait for midnight in piazza Dante.
In and around Livorno
Terrazza Mascagni, piazza della Repubblica, Venezia district, Modigliani Forum and Villa Corridi are the locations of Livorno's New Year's Eve 2014 celebrations in the city. Music, cabaret, DJs and shows for children. There is also a concert at the Goldoni Theatre on January 1. Program
here
(in Italian).
In and around Lucca
Viareggio will welcome the New Year in with a party in piazza Mazzini with music and DJ sets. In Lido di Camaiore the party will take place on the promenade near Lido pier with music, dancing and a mobile stage.
In and around Pisa
Pisa's New Year celebrations will be dedicated to music, dancing lights and colours. It starts at 5.30pm at Ponte di Mezzo with lots of music that accompanies the dancing lights projected on to the beautiful palaces of the street beside the Arno river, followed by a parade in the city center with Teatro Tascabile of Bergamo. At 6.30pm, Cafelulè Danza will performing the show "Another side of stage," a vertical dance on the façade of the buildings. The show will be repeated at 10pm and 11.30pm. In piazza XX Settembre at 6.45 pm, Asante Kenya will perform in an acrobatic dance show, which will be repeated at 10.30pm in piazza Garibaldi. But the real show will be at midnight on the Ponte di Mezzo with the "dancing fountains in concert", pools of 18 meters high fountains of light and water that will lead us into the New Year with a breath-taking view with music.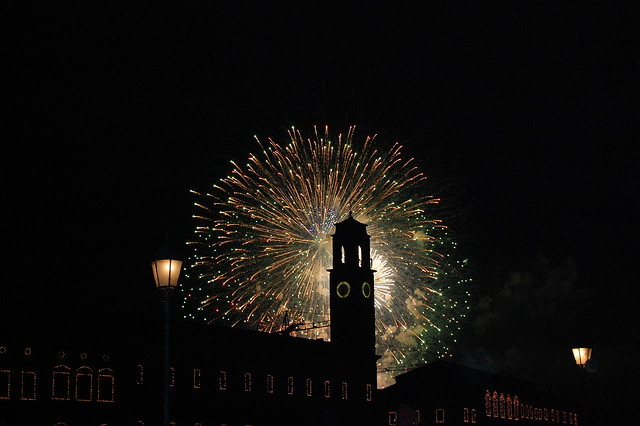 In and around Prato
Prato offers a New Year in Montemurlo's piazza, with music and a midnight toast.
In and around Siena
Siena offers a jazz-style New Year's. From 7pm to 3am, the streets and squares of the city centre will host concerts and jam sessions organized by Fondazione Siena Jazz and… it's free!
You might also be interested in