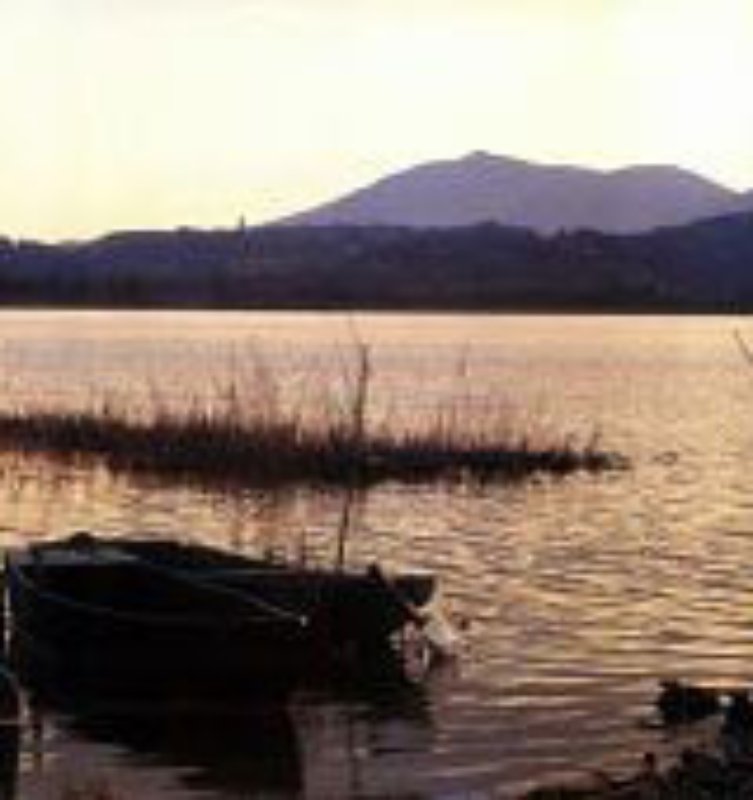 Nature and healing waters around Siena
Itineraries to discover the most important waterfalls of this area
CHIARO
Leaving from the historical center of Chiusi and walking through a luxurious countryside, you will come to the "Chiaro". The Etruscans referred to the Lake of Chiusi with this name, Il Chiaro, or The Clear. According to legend the Goddess of the skies would use the lake as her mirror. Of notable archeological-historical interest are the Etruscan tombs of the Scimmia (monkey) and the Pellegrina (pilgrim).Returning to Chiusi you will pass the medieval towers of Beccati Questo (take that!) and Beccati Quello (and that!)

MERSE RIVER
The Val di Merse. Where nature and history go along at the same speed. This route, within the splendid framework of the valley of the Merse River, is of artistic and historic interest. Notice the thick woods that cover the hills surrounding the valley. The route passes through Stigliano, which conserves two beautiful towers that were of the Ardengheschi family; the Poggio di Siena Vecchia, which has ancient pre-Etruscan ruins within it and the Torri. A Vallombrosian Abbey of Santa Mustiola with its beautiful cloister of black and white marble. An enchanted valley, the small villages, in harmony with the colours of the woods. For a cloister that, with a little imagination, could be right out of "A thousand and one nights". Take a rest, at sunset, at an outdoor table in one of the local country restaurants.

BAGNO VIGNONI
This route departs from near the thermal springs hotel and after a brief walk uphill, arrives at the characteristic medieval "borgo" of Vignoni alto or upper Vignoni. Once you're up on the crest of the hill the trail will bring you to the Ripa Castle. In the end, after traversing a characteristic Mediterranean woods, the trail returns to Bagno Vignoni. This excursion is important because a town which has a thermal pool from the 12th century as its main piazza can only be found here in Bagno Vignoni. Because there are few places such as this which can make you feel suspended in time, freeing your mind.

RICAUSA
From Brenna, following the Merse river, one of the more important waterways in the Province of Siena from a naturalistic point of view, the route will pass in front of an old mill, the Ricausa. From there is will climb to Castiglion che Dio sol sa, better known as Castiglion that only God Knows. The mansion, recently restored, seems to appear from nowhere, hidden as it is by a luxuriant growth of trees and vegetation that hide it from view.

RAPOLANO TERME
From the center of Rapolano, this easy excursion ventures forth into the forested countryside and fertile farmland that surrounds this zone of travertine stone and thermal waters. There is a curious mineral stratification near the thermal spa of San Giovanni which also has a singular geyser. During the second part of the walk the route passes a "pieve" or country chapel, a gracious Romanesque chapel with a view out over the plains of the Ombrone River. To see the shining travertine stone and the quarries sculpted by years of rain, sun and wind. For the hot water that bubbles from the earth and to reward yourself, after the hike, with a soak in one of the thermal springs.

RIVER ELSA
The route begins from the ancient thermal springs called the "caldane" and touches upon some of the principle springs of the River Elsa. Along the route it's possible to see a few sections of the ancient Via Francigena which was an important trade road that connected Rome with northern Europe. It was traveled by merchants, pilgrims, knights, prelates and brigands. Along the course of the river you'll see an antique mill and the water falls of the "Diborrato". The trail along the Elsa will show you typical river vegetation. Walking along one of the most important roads of the medieval and to understand its route and the importance of water in every age and how much today, more than ever, it's necessary to have rivers where people can explore the natural environment.
You might also be interested in
Terre di Siena
The Terre di Siena are rolling lands that surround the city famous for its horse race, the Palio. This countryside has been enchanting travellers with its beauty since time immemorial, greeting them with the charm of the past, wooded and clay ...
Scopri Terre di Sienakeyboard_backspace