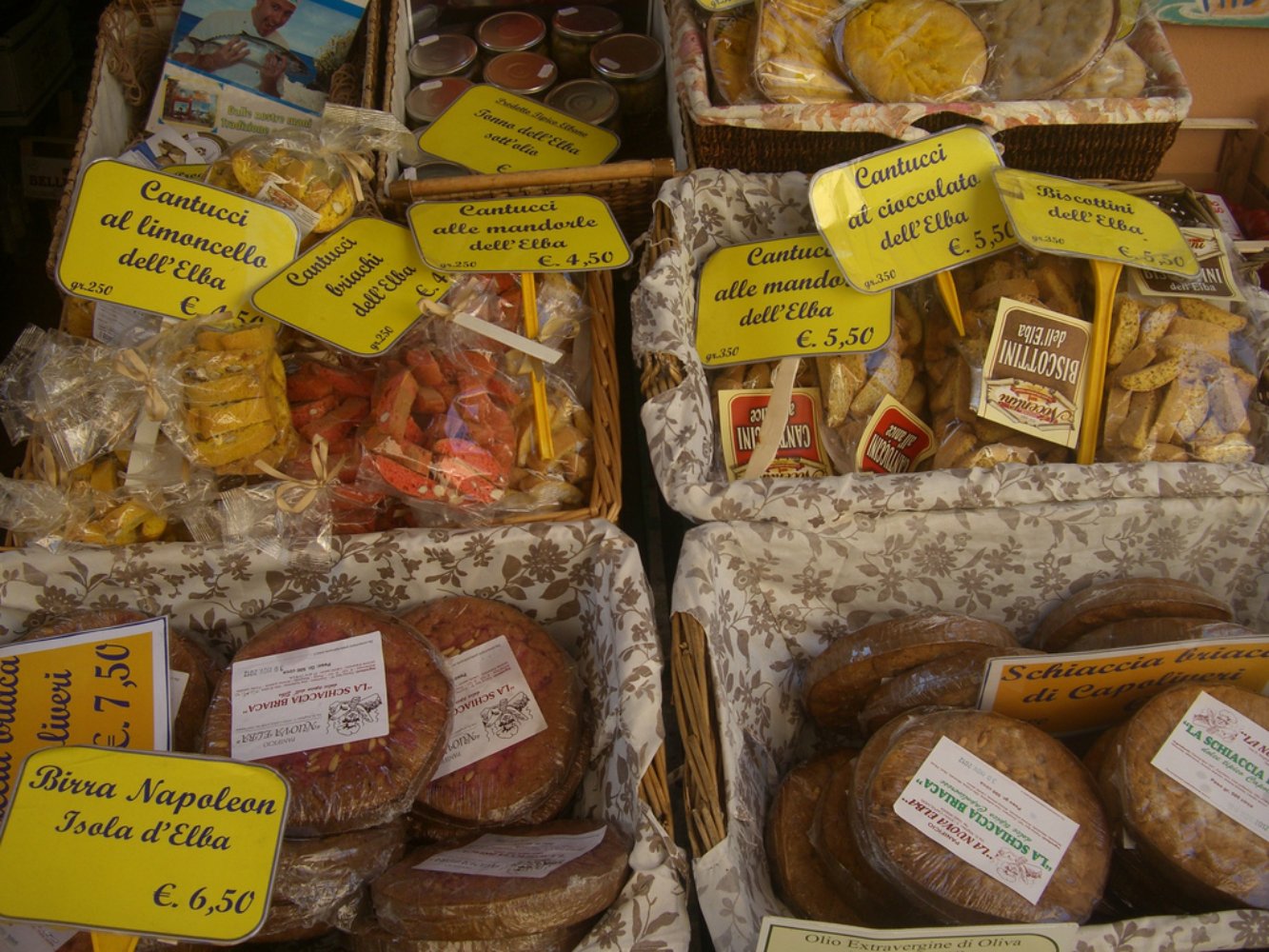 Natural produce from the Island of Elba
Elba is lined with stunning beaches either of soft, golden sand or smooth white stones which illuminate the crystal clear waters of the Mediterranean. Vegetation is prosperous, so what are the special products of the Elba Island?
We collected a list, check it out!
Chestnuts
Chestnut trees have been grown on the island's verdant mountain slopes since the end of the fourteenth century and chestnuts – either fresh, dried or ground down to chestnut flour – have been a fundamental part of the local diet for as long. Chestnuts mature in October, just as the leaves are starting to turn, making Elba's mountain slopes turn golden brown.

Mushrooms
You can't mention Elban wine and chestnuts without also mentioning mushrooms. Over two hundred species of mushroom grow all over the island in oak woods. Among the most interesting species found are the porcino and the ovulo.

Honey
Honey, honey, honey in many different flavours and varieties. Chestnut honey, eucalyptus honey, rosemary honey, the different varieties are limitless and each one has a special Mediterranean island aroma.

Olive Oil
Different parts of the island produce different kinds of olive oil. Elban olive oil production follows the same ancient traditions that Tuscan oil producers use, and the oil has a sharp yet aromatic flavour.

Fish
The Elban diet is largely based on fish and sea food dishes flavoured with local spices. The sea around the island has protected status and so the island's fish is guaranteed to be of the best quality - good for the environment and good for your health!

Bread and Cakes
Some of the most famous bread and cakes from Elba are Schiaccia Briaca, Corolli, Pane Dolce del Marinaio, Cantuccini alle mandorle, Cantuccini all'anice, Schiacciunta, Pane Ferettato and Frangette. Over time these traditional island recipes have been developed to represent the simplicity of delicious Elban flavours. One of the most interesting breads on the island is sportella, a bread which lovers would traditionally exchange at Easter time to increase fertility.

Schiaccia Briaca
Elba was invaded by Saracen pirates many times between the thirteenth and sixteenth centuries. During this time it was also ruled over by Spanish lords. We find echoes of these foreign influences on the island in this typical sweet bread. Schiaccia briaca (drunken bread) is a kind of sweet flat bread topped with pine nuts, raisins and dried fruit which has an Oriental flavour. It used to be made for sailors to take to sea, as the lack of yeast and animal fat meant that it kept for a long time. Since the nineteenth century Aleatico red wine has also been added to the bread which gives it its distinctive burgundy colour today. Some times sugar may also be added although this was not in the original recipe as sugar used to be such a rare commodity. A little of the liqueur Alkermes may be added to deepen the red colour.
You might also be interested in