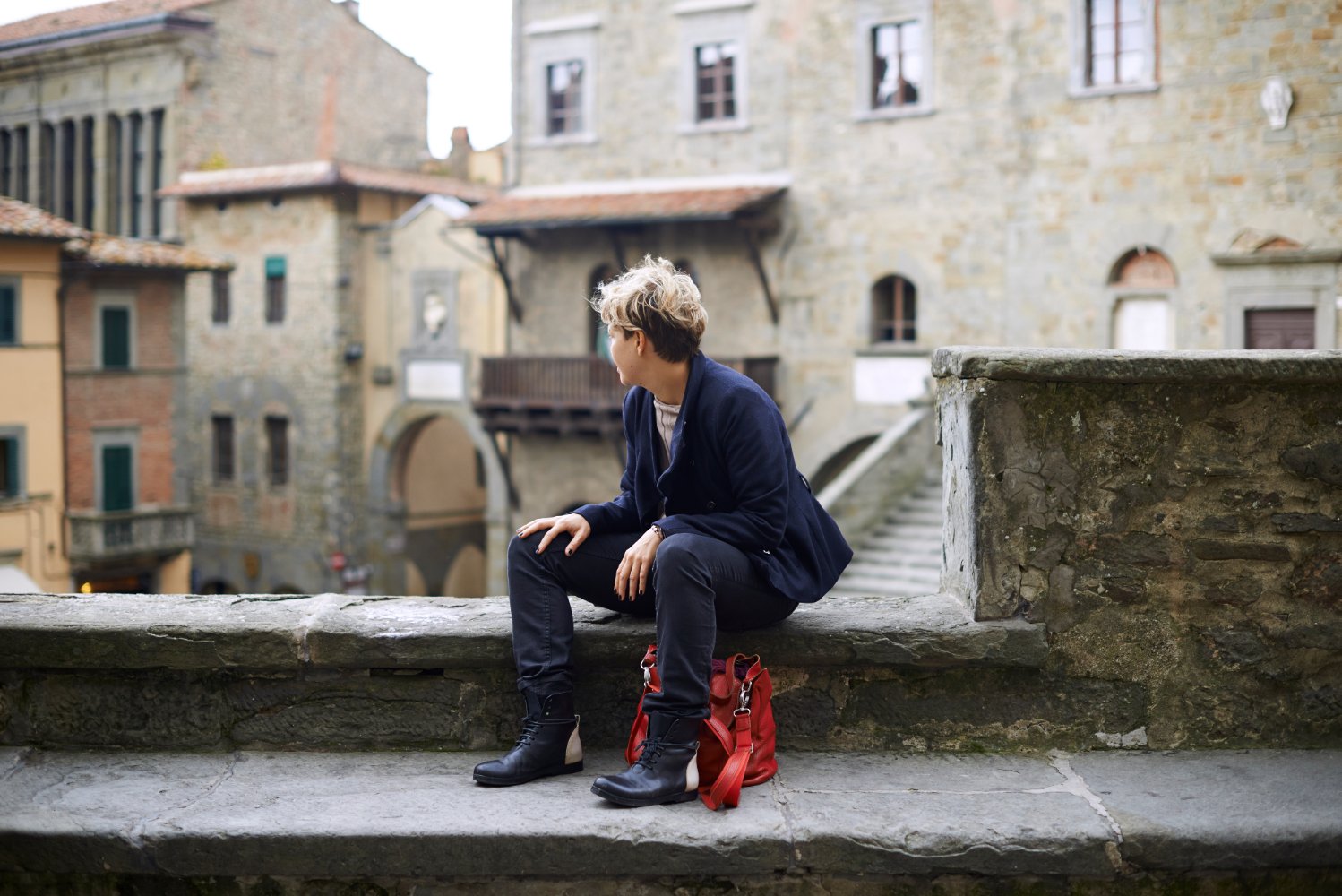 Mysteries, oddities & scary stories of Florence
Did you know that one of the oldest churches in Florence has a
stone head
emerging from one of its walls? Have you ever heard about the story behind the
open window of Palazzo Grifoni
in Piazza Santissima Annunziata? Does the name "
Baldaccio d'Anghiari
" ring a bell? Visiting a century-old city is always a great pleasure but if you add some
eerie stories, secret corners and unsolved mysteries
, then you can really have an unforgettable experience. If you are keen to discover more about the dark side of Florence, then read on, turn the lights off and get ready to feel the shivers down your spine! Every day, thousands of tourists converge on
Piazza della Signoria
but only a few know it has a truly grim past. For example, no one knows how many people were killed at
Palazzo Vecchio
, but we can affirm with certainty that Baldaccio d'Anghiari (a mercenary captain from the province of Arezzo) was wrongfully accused of treason and brutally murdered there on September 6, 1441. Nothing strange about the whole story so far, but let's see what happened 560 years later. In 2001, on a summer night, a boy and his girlfriend went out for a romantic stroll at the
Piazzale Michelangelo
and recorded the occasion with some pics. The next day, viewing the images on the computer, they realized there was an
eerie face
staring back at them from one of the pictures and decided to send it to some experts. The photo was analyzed and turned out to be genuine (the detail that makes you jump is that the translucent figure seems to indicate exactly Palazzo Vecchio…); after further research, the paranormal investigators concluded that it was
the ghost of Baldaccio d'Anghiari
, unsurprisingly unable to find peace.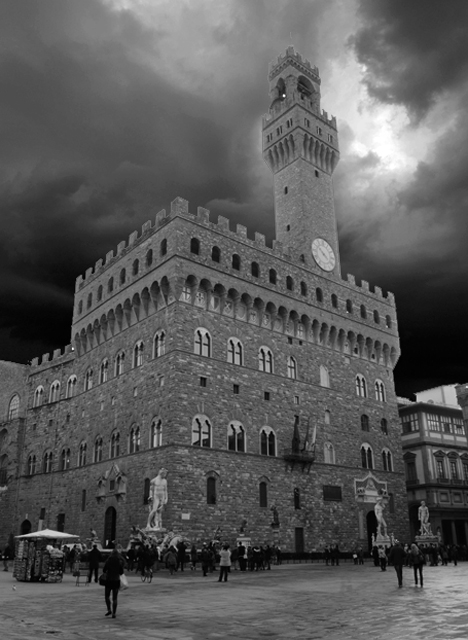 Are you scared yet? Ok, let's go on with other chilling stories. On April 26 1478, the masterminds behind the ignominious
Pazzi Conspiracy
(an unsuccessful attempt to depose the House of Medici culminating in the murder of
Giuliano
and the wounding of
Lorenzo
) were hanged from the windows of Palazzo Vecchio as a clear warning not to provoke the powerful Family. Those who had managed to escape were later caught, tortured and savagely killed; it is said that some corpses were dragged naked through the streets and eventually thrown into the Arno River. Twenty years later – on May 23, 1498 - Dominican friar and preacher
Girolamo Savonarola
was hanged and burnt at the stake in front of the crowd, his ashes were scattered into the same waters… In a few words, many people report there is a lot of paranormal activity going on around here; so don't be surprised if you have a strong feeling that someone is watching you!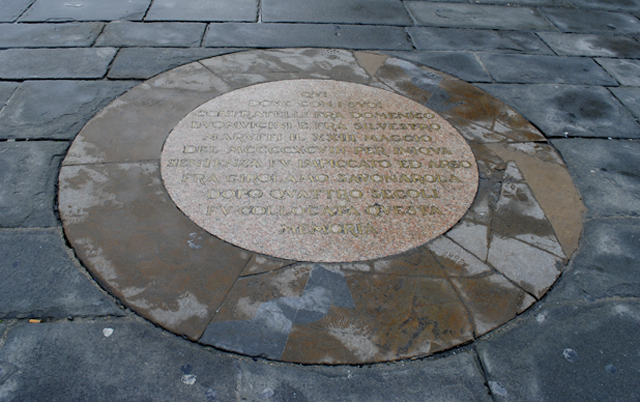 Last but not least, a curious detail: look for the
mysterious human profile
engraved on the wall, right at the entrance of Palazzo Vecchio; an urban legend says it was sculpted by
Michelangelo
without even looking at what he was doing.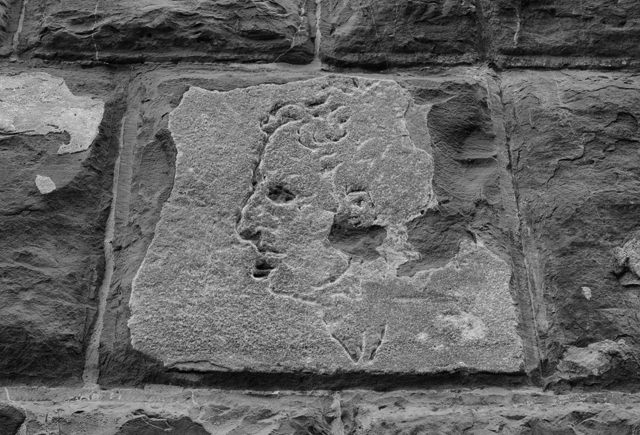 Eight minutes' walk from Piazza della Signoria is the 
Church of Santa Maria Maggiore
 that was built in the 8th century. Locals and tourists walk up and down 
Via de' Cerretani
 every day, however, they almost never notice the 
stone head
 that emerges from its northern wall. As the legend goes, this strange head belongs to a cursed woman who leaned out of a church window as a man sentenced to death (and accused of witchcraft) was being dragged to 
Piazza Santa Croce
 to meet his fate. The woman shouted to the crowd not to give the man a drink as it would prevent him from dying; as she pronounced these words, the angry sorcerer turned her into stone and trapped her head on the church wall forever.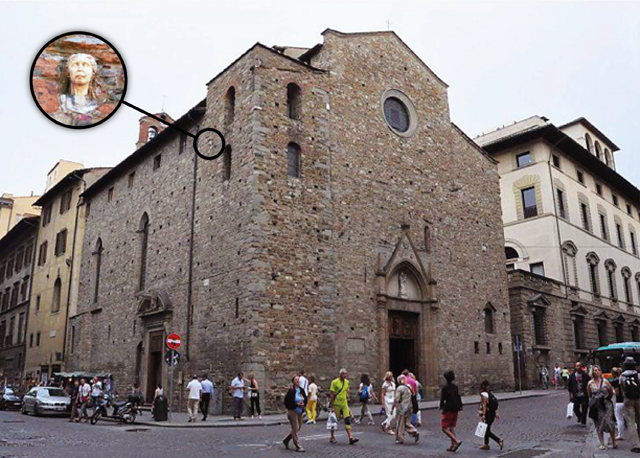 Not too far from Santa Maria Maggiore is
Piazza Santissima Annunziata
with its ancient
Palazzo Budini-Gattai
, once known as
Palazzo Grifoni
. The far right window on the second floor of this building is always open and this is because a
ghost lady is still waiting for her husband to come back
… Centuries ago, one of the Grifoni sons was called off to war and had to leave his young bride with the promise he would return soon; the girl waited patiently behind the open window for decades, but her loved one never came back. She kept on waiting until the day of her death and the window was finally closed; immediately, the furniture started shaking, books flew off the shelves, paintings fell of the walls… the mayhem continued until the shutters were reopened and that's why the window has always been left ajar since that day.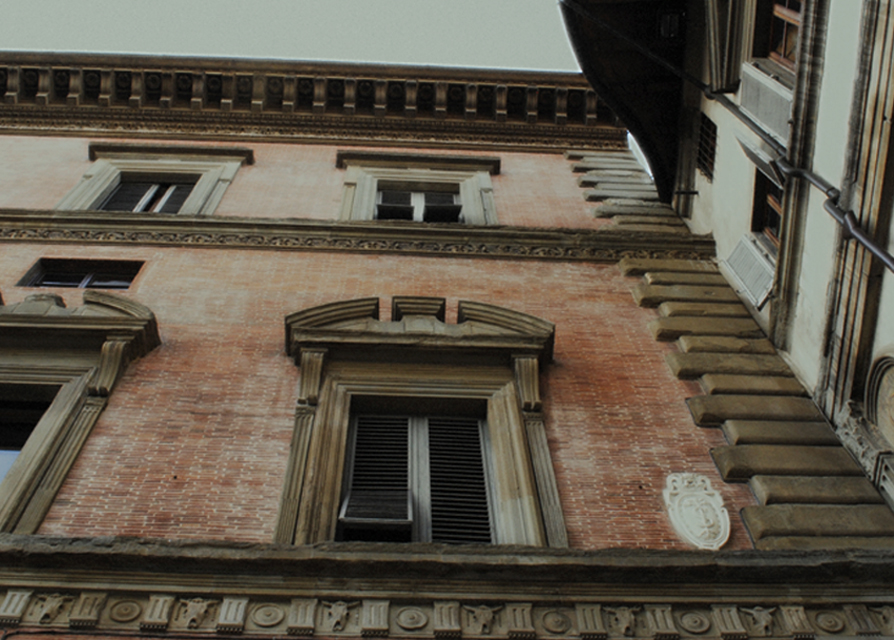 Our final haunted spot is the
Ponte Vecchio
, definitely one of the top sights in Florence. In July 2005, an American tourist was walking to this bridge to take some pictures of the sunset over the Arno River; when he got back home, he was shocked to discover that he captured on film a translucent apparition of an old, white bearded man staring back at him from a bridge window. Do you find it hard to believe? Then check out the video on
YouTube
by searching for "
Ponte Vecchio ghost captured on film
"… Fact or faked, there was something going on behind that window... The past is anything but dead in Florence. We have just told you some good stories but there are hundreds of other tales, mysterious corners and apparitions. The best thing you can do is take a tour by night and discover yourself. Enjoy! Post by 
Ciaoflorence tours & travels
You might also be interested in