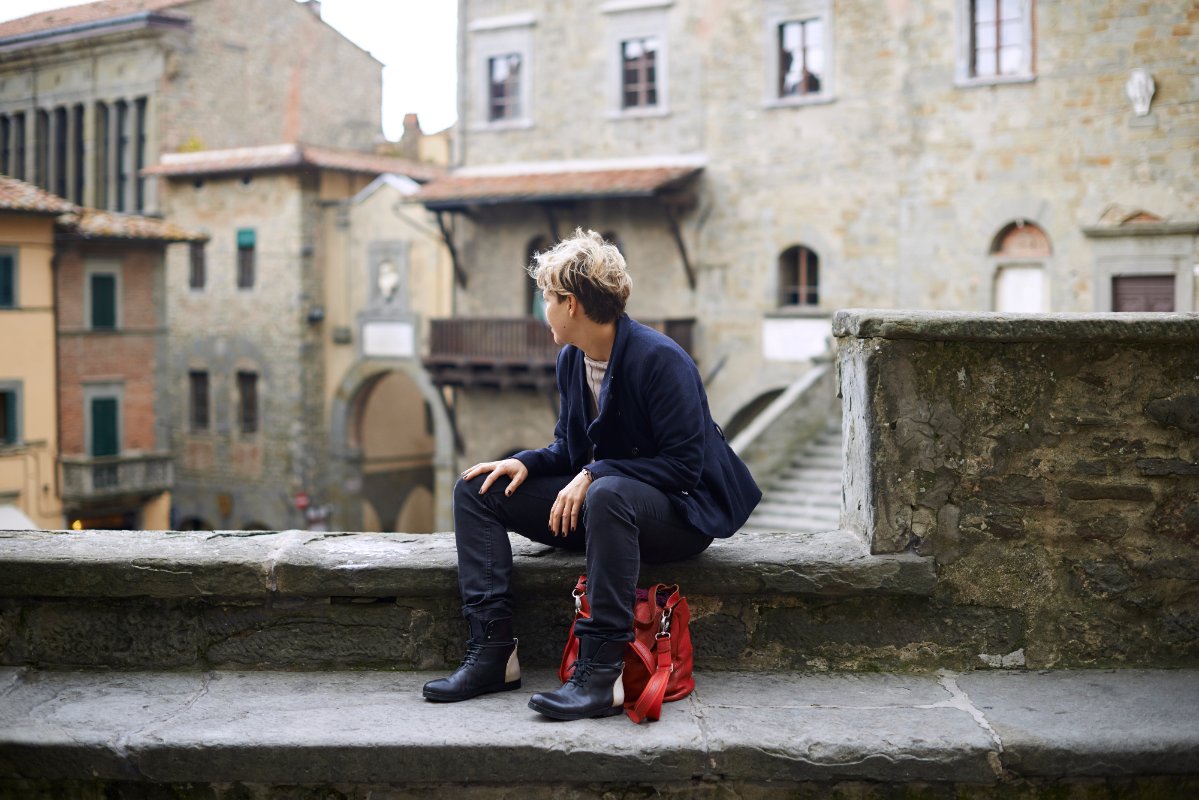 My Tuscany - by Vickie Arentz
1.How would you describe yourself (name, where you live, type of travel – ie. budget, adventure, singles, etc)
Vickie Arentz. Female of 47 years in age. I was born, raised and have lived in California, USA all my life. I have been happily married to my best friend Ron for 27 years (also an artist) I love travel but have little extra money to spend on adventure. So when I do get to go somewhere I relish each day in a new place as it's usually taken me many years to save for such trips.
2.The last time you visited Tuscany was...
I was in Tuscany for 3 days in March of 2010. On March 25th we arrived too late in the afternoon to see much as most places were closed for entrance so I enjoyed walking through Florence taking pictures of the breathtakingly beautiful Duomo, the baptisery & outside of the Medici chappele. March 26 I boarded a Copit blue bus to Seano for the cooking class at Capezzana Winery. Awesome views of the green valley below. March 27 I spent the entire afternoon looking at the art of the Accademia & Uffizi Museums while the rest of my tour group took a bus tour through Florence, Siena and San Gimignano. I know that I may have missed one of the most beautiful parts of Tuscany not seeing Siena. As much as it saddened me to miss that tour I, as an artist , sacrificed seeing Siena to view the art that meant so much to me. Especially since studiying art history had only allowed me to see these art pieces in books/ pictures.
3.How long was your stay in Tuscany
My visit to Tuscany was 3 days.
4.What cities or towns did you visit?
Seano and Florence.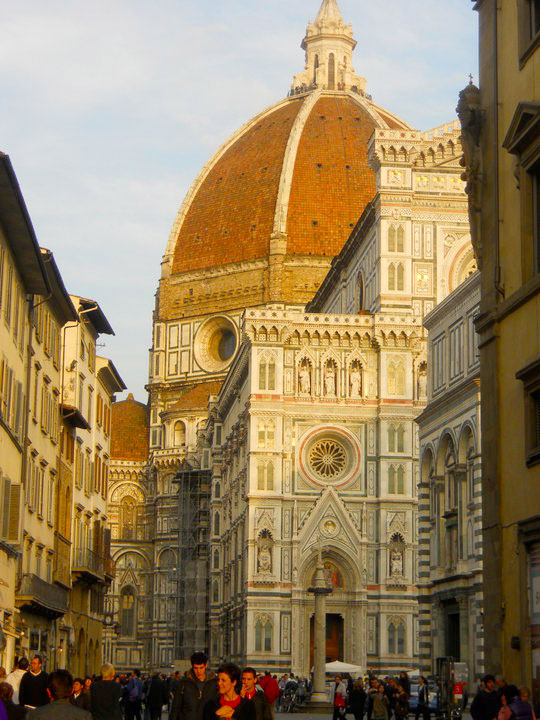 5.The most amazing thing you saw?
The chisel marks on marble and the brush strokes in paint made by the master artists of Italy known and beloved the world over.
6.The most delicious thing you ate?
The gelato! (I have a sweet tooth)
7.Any advice for another traveler like you?
Take a cooking class! You won't be sorry. what I learned in Tuscany has quickly become family favorite recipies. It has helped re-connect to the Italian pride within my husbands family. (His great-Grandfather came from Verona) Go to Italy! Connect with your ancestral past!
8.Fill in the blank: Tuscany is..........
Tuscany is sensuous. It is taste, sites, sounds, and aromas that awaken your senses.
9.Share your contacts (blog, facebook, twitter, youtube, flickr, email...)
http://www.facebook.com/profile.php?id=543226913
You might also be interested in