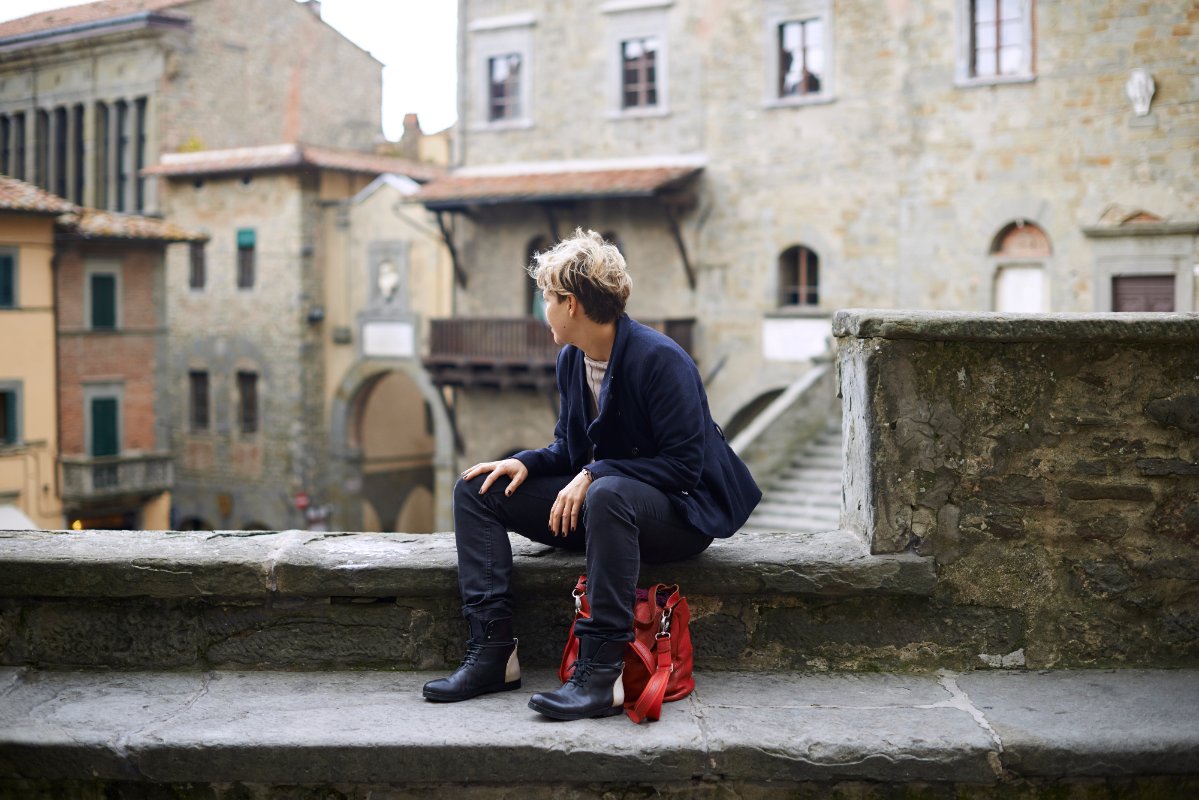 MUV: music and digital art Festival
MUV: Music and digital art Festival
MUV is a great festival that takes part in Florence and explores the world of electronic art and music. The event normally includes music events with some of the greatest Djs in Europe, along with video performances as well as contests of international fame and interesting workshops. A great moment for the electronic (music and visual) lovers starting next week, the
1st of June till the 5th 2011
. Music never dies and so does the MUV festival that include workshops and video projections along the evening.
The festival is organized by the cultural association
MUV
and this year the event is taking place in different location (last year it was in the Cascine Area) :
The Limonaia of Villa Strozzi
(in Via Pisana, 77 in Florence). During the festival, as usual, there is the chance to take part to different
seminars and workshops
connected to the topic of visual, digital and electronic art and a visual art area will be setted, check out for the
VideoZone.
To select the night and the artist that you prefert the most, check out the program below or directly at the
MUV Festival web site.
2011 Programme:
Wednesday 1st July 2011
Free entrance up to 9 pm - Full tickets 20 € - reduced tickets 17 € (Cts e Fnac cards) - Drink included
Park
19.00 MIRO (IT) dj / THE EMING (IT) dj
Main Stage
22.00 COLE (IT) dj 23.00 PHILIPP (IT) dj 24.00 MACEO PLEX aka MAETRIK (ES) live 01.30 MONIKA KRUSE (DE) dj WERK (IT) visual
Videozone
21.00 SHORT MOVIE Premiazione 22.00 MUV CONTEST Live Media Performance 24.00 LPM Selezione speciale 2010
Thursday 2nd June 2011
Free entrance up to 9 pm - Full tickets 13 € - reduced tickets 10 € (Cts e Fnac cards) - Drink include
Park
19.00 DUCCIO (IT) dj / DJ SLOT (IT) dj
Main Stage
22.00 PEPESOUP (IT) live 23.30 NUMA CREW (IT) dj 00.30 SUKH KNIGHT (UK) dj + P MONEY (UK) live 02.00 DJ FOSTER (IT) dj + GANJI KILLAH (IT) dj NICCOLÒ PRESENTI (IT) vs MATTA MEI (IT) visual
Videozone
22.00 THE DROMER (IT) live + KOAN01 (IT) vj / Vincitori Premio MUV @ REW[f] 24.00 REW[f] Videoart
Friday 3rd June 2011
Free entrance up to 9 pm - Full tickets 20 € - reduced tickets 17 € (Cts e Fnac cards) - Drink included
Park
19.00 LORENZO BALLERINI (IT) dj
Main Stage
22.00 TEO NADDI (IT) dj 23.00 MARCO FARAONE (IT) dj 24.00 JAY HAZE (USA) live 01.30 DAVIDE SQUILLACE (IT) dj INFLUX (IT) visual
Videozone
22.00 SCANNER (UK) + LIVE VIDEO ENSEMBLE Live A/V 24.00 CELESTE PRIZE Selezione video
Saturday 4th June 2011
Free entrance up to 9 pm - Full tickets 20 € - reduced tickets 17 € (Cts e Fnac cards) - Drink included
Park
19.00 MAAL BROS (IT) dj
Main Stage
22.00 SAMTECH (IT) dj 23.00 M.A.R.E.K. (IT) dj 24.00 MARK BROOM (UK) dj 01.30 CARI LEKEBUSCH (S) dj VJ LP (IT) visual
Videozone
22.00 MUV CONTEST Live Media Performance 24.00 VIEW FEST Digital Movie Festival
Sunday 5th June 2011
Free entrance up to 9 pm - Full tickets 15 € - reduced tickets 12 € (Cts e Fnac cards) - Drink included
Park
15.00 DJ JAKA (IT) dj / LU MI (IT) dj
Main Stage
22.00 TOMATO SOUND SOUP (IT) vs PONZ (IT) dj 23.00 MINIMONO (IT) live 24.00 AUDIO BULLYS (UK) dj 01.30 SUPERNOVA (IT) live PORNOROBOTZ (IT) vs URTROPODE (IT) visual
Videozone
22.00 ANDREA RUCCI (IT) "Pigs To Brooklyn" Live A/V 24.00 MUV FESTIVAL Volume 5 Do you want to get the feeling of the festival? [geo_mashup_map]
You might also be interested in