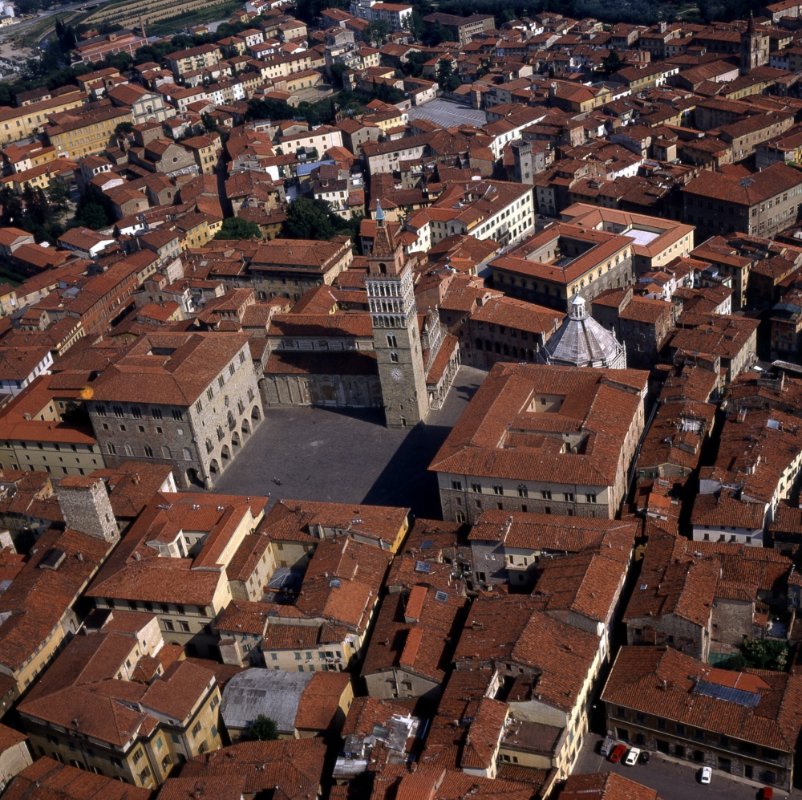 Museo Pistoia Sotterranea
An underground tour in Pistoia
A fascinating journey into the Gora di Scornio, the river tunnel where the Brana river originally flowed. The tunnel passes through much of the historic center of Pistoia, beginning in Piazza Giovanni XXIII and arriving at the old washrooms of Piazza San Lorenzo, passing through old mills.
The Museo Pistoia Sotterranea, managed by the IRSA, Archaeological Institute of Historical Research in Pistoia, offers a historical reconstruction of the hospital and its ancient structures, from a recently discovered underground archaeological site which has already been visited by thousands from all over the world.


The website " Pistoia Sotterranea" shows the historical and archaeological phases of the construction and expansion of the hospital, which over time has incorporated bridges, towers and civic activities.
"Pistoia Sotterranea", 650 meters long, is the longest underground path in Tuscany which is fully accessible to people with physical disabilities, including Braille panels for the blind.
A special feature is the beautiful Ospedale del Ceppo, constructed ​​partly in the Renaissance, which includes the old tunnels of the river Brama, with their vaulted brick ceilings. It is one of the oldest hospitals in the world to still in practice, and is also known abroad because of the famous frieze by the Della Robbia school. The hospital is also of great interest as it has the smallest anatomical amphitheater in the world, a frescoed jewel which has been perfectly preserved since 1785. It has a marble slab in the center and two sets of desks on the sides for students to attend the lectures. The walls are frescoed with geometric decorations and portraits of illustrious physicians.
Do not miss the famous collection of ancient surgical instruments, including the Pistorienses gladii, which is considered the ancestor of the modern scalpel.

Opening hours:
01/10 - 31/03: 10,00 - 18,00
01/04 - 30/09: 10,00 - 19,00

Guided visits:
01/10 - 31/03: 10,30; 11,30; 12,30;
14,00; 15,00; 16,00; 17,00.
01/04 - 30/09: 10,30; 11,30; 12,30;
14,00; 15,00; 16,00; 17,00; 18,00.

PISTOIA SOTTERRANEA
Piazza Giovanni XXIII, n. 13 Pistoia
Tel and fax +39 0573 368023
Mob. +39 340 6150950
pistoiasotterranea@irsapt.it
www.irsapt.it
You might also be interested in