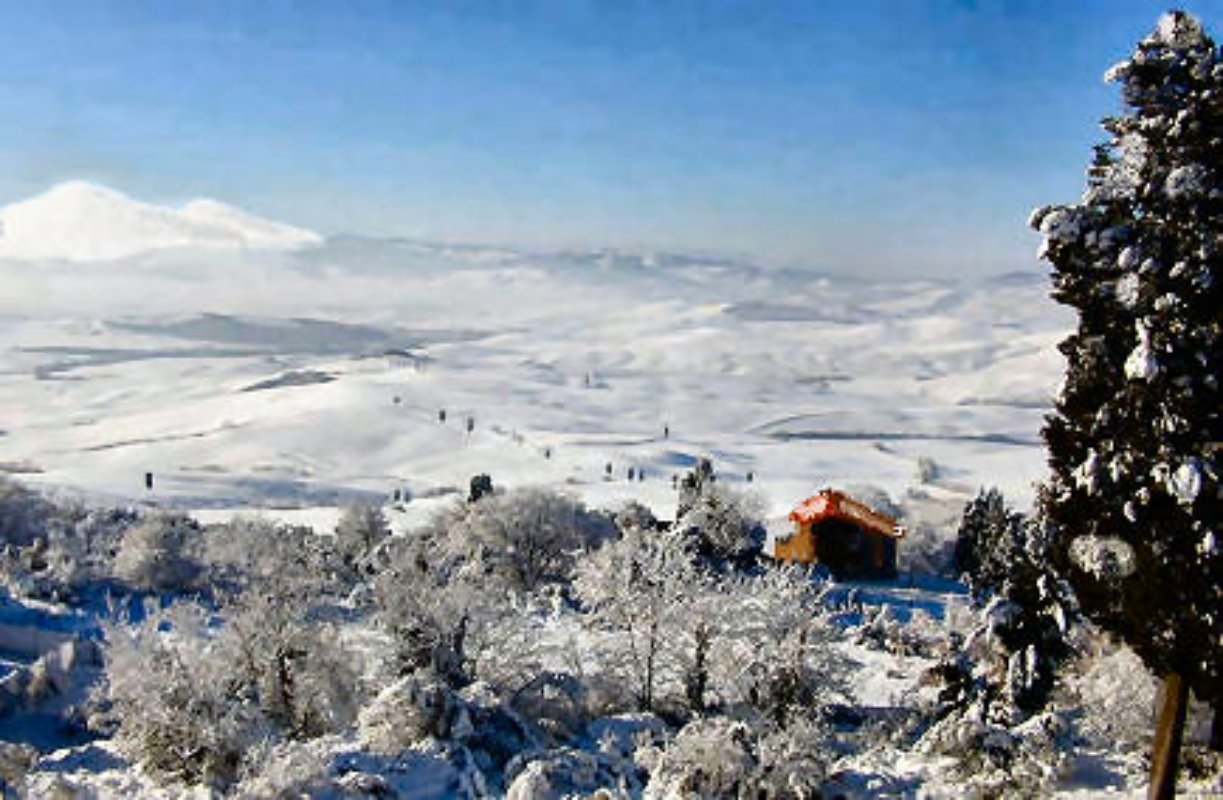 More than skiing on Monte Amiata: winter Nordic walking
When walking is wellness
It's a fun sport that's good for you, and it's fast becoming a hobby for lots of people: we're talking about Nordic walking. It's a method of walking in the outdoors that uses two sticks, manoeuvring them in a coordinated way with your legs.
If practised at medium or high intensity, it helps you to tone your muscles, to correct and maintain your posture and, lastly, to breath in fresh air surrounded by nature.
One of the loveliest and most breath-taking places for this type of activity is Monte Amiata, a luxuriant land of trees, plants and hidden gems, made all the most charming under a dusting of snow.
You can enjoy Nordic walking all year round, and in the winter months too, discovering unexplored paths while honing your technique.
There are schools that offer you the chance to gain a certificate according to your expertise and skill. Visit the websites of Scuola Italiana di Nordic Walking, Associazione Nordic Walking Italia and Federazione Italiana Nordic Walking to find out more about news and events in the world of Nordic walking, to contact qualified instructors and much more.
The Consorzio Terre di Toscana organises guided excursions during day and at night on Monte Amiata. For information and to book, call 0577 778324.
You might also be interested in
Monte Amiata
A complicated and hybrid land nestled between the Val d'Orcia and the Maremma, Amiata is a hub of life and culture that, given its ancient nature rooted firmly in natural forces, can only be told through the elements. ...
Scopri Monte Amiatakeyboard_backspace