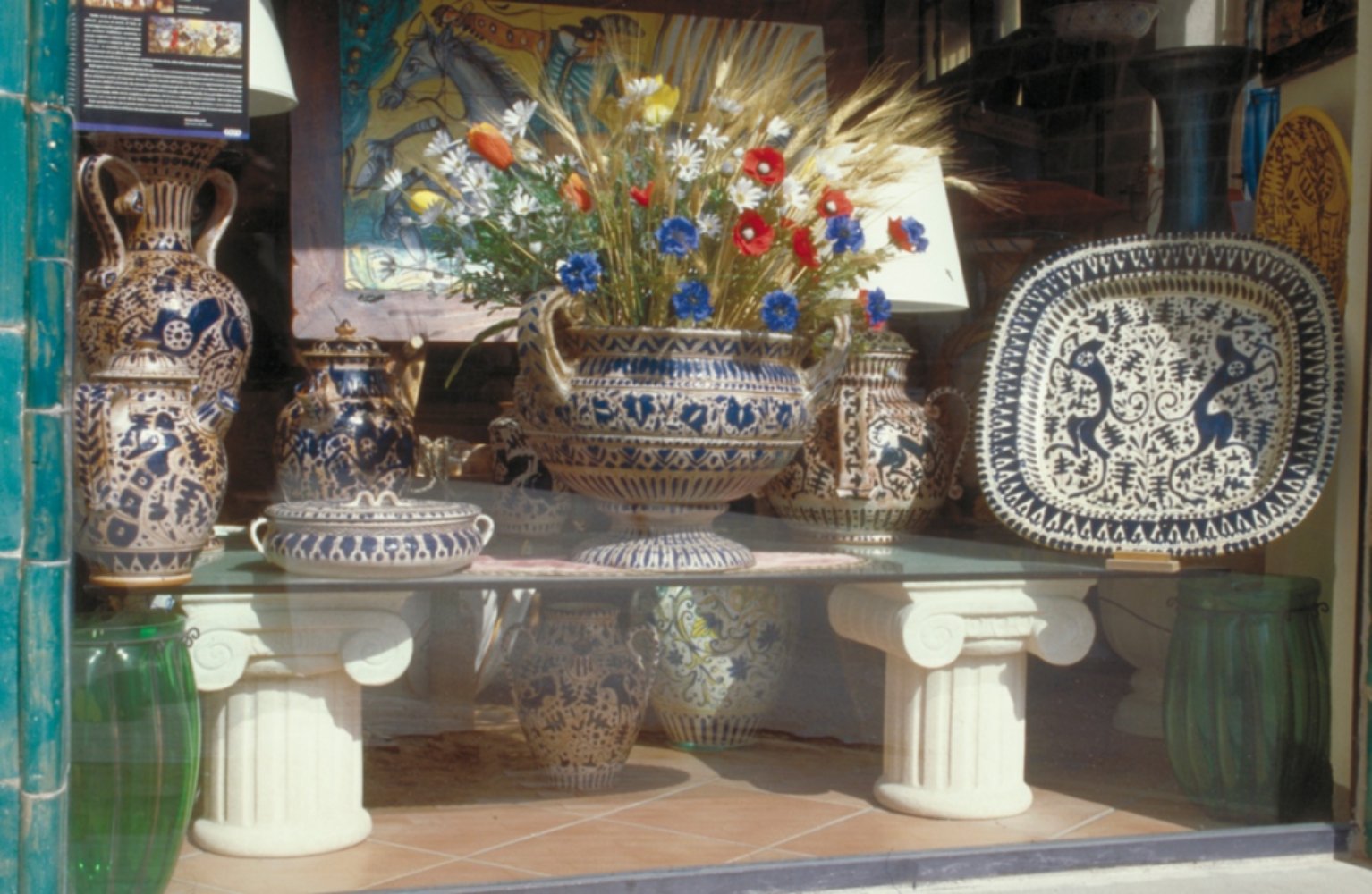 Montelupo's Ceramics Road
Protecting an age-old local craft
The
'Ceramics Road of Montelupo'
was created to uphold and
promote the history of one of the area's most important examples of craftsmanship.
It touches
upon several local towns including Capraia, Limite, Lastra a Signa and Montespertoli and showcases how Montelupo's productive traditions had a deep impact on the area.
The Ceramic Road combines the art of ceramics with other highly acclaimed characteristics of Tuscany, spotlighting typically Tuscan landscape, entertainment opportunities and local cuisine. Don't miss the
Ceramics Museum of Montelupo
featuring products from the area's most renowned companies in addition to noteworthy examples produced by schools and associations that continue to make these products according to time-tested ancient methods.
Local artisans
pay a great deal of attention to even the smallest of details, in efforts to create a high quality product that can be placed on the market at mid-range to high prices.
To protect the area's industry and artisans, two trademarks have been developed that guarantee the authenticity of Montelupo's products: 'Artistic Traditional Ceramics from Montelupo Fiorentino' and 'Ceramics of Montelupo Fiorentino'.
Myriad local companies are part of the Ceramics Road including: Ceramiche il Nodo Srl, Ceramiche d'Arte Vignozzi Dario, Ceramica ND Dolfi, Ceramiche Fratelli Bartoloni, Ceramiche Mori, Maioliche Lupo di Scappini, La Fenice Ceramiche d'Arte di Veronica Fabozzo, Ceramiche d'Arte Dolfi di Ivana Antonimi, Manifatture Toscane (Ceramiche Toscane), Ceramiche d'Arte Tuscia, Ceramiche Virginia Srl and Ceramiche d'Arte Ammannati.
You might also be interested in
Empolese Valdelsa and Montalbano
Thanks to its geographic and touristic position, in central Tuscany and home to first-class art cities like Florence, Siena, Pisa, Lucca, San Gimignano and Volterra, Empolese Valdelsa and Montalbano can be considered the heart of Tuscany; it's ...
Scopri Empolese Valdelsa and Montalbanokeyboard_backspace