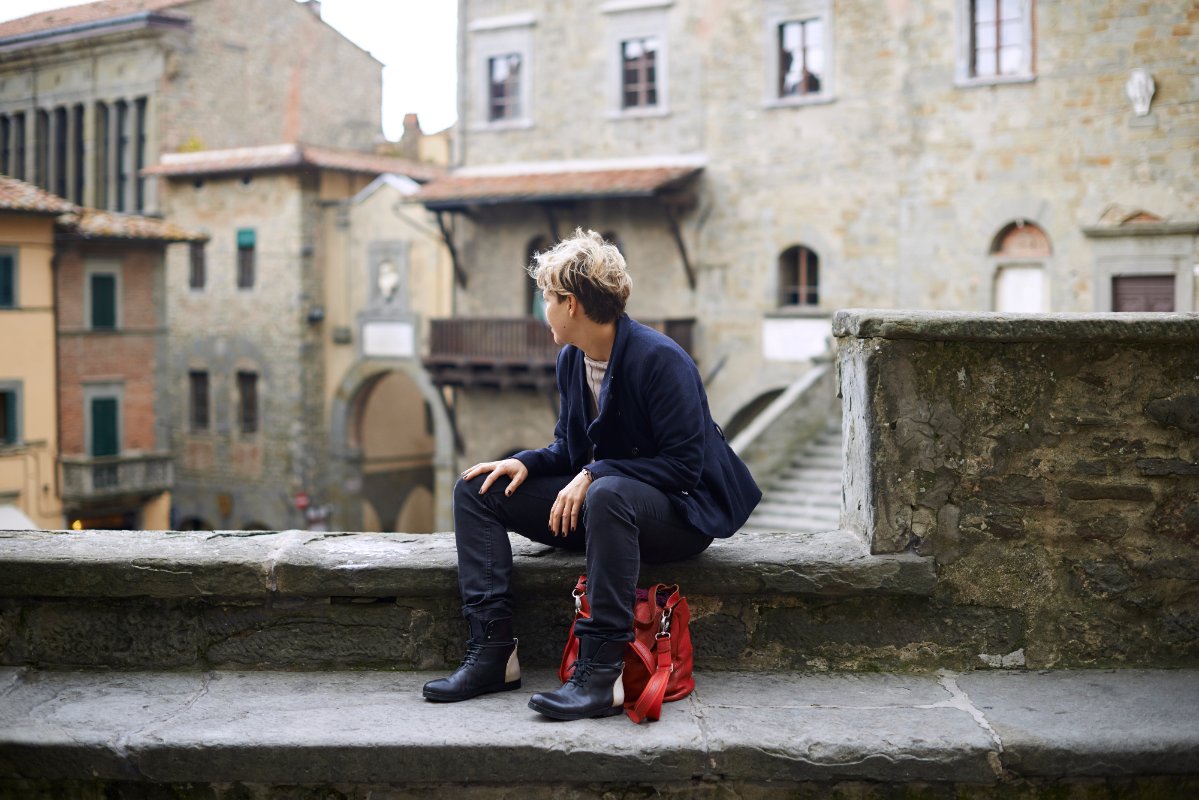 Montelupo Ceramics Museums and Festival
If you love Italian ceramics, or maiolica, Montelupo Fiorentino is your kind of town
. Since the end of the fifteenth century, Montelupo has been the major maiolica production center for Tuscany, and its wares were distrubuted both around the Mediterranean (Greece, Egypt, Morocco, Spain and France) and along the shipping lanes of the Atlantic (Southern England and Holland). It reached its height of popularity in the early 16th century followed by a crash in the 1530s, and a reprise of maiolica production in the nineteenth century. Now it houses the region's most important collection of maiolica of the fifteenth and sixteenth centuries in its museum, and local artisans sell modern wares, some based on past patterns, others more inventive. From
June 19 to 27, 2010, Montelupo hosts the "Festa della Ceramica"
(Ceramics Festival) to celebrate their most important product. The city becomes an open-air atelier where you can watch ceramicists at work. Special events include concerts, conferences, and guided tours. But
if you cannot go to Montelupo during the Festa, it's still an interesting town to visit
. Here's some information about what to do in Montelupo Fiorentino year-round.
Ceramics Museums in Montelupo
Montelupo has two ceramics museums open year-round, as well as an archaeological museum. Note that all three are closed on Mondays. The
Montelupo Ceramics Museum
opened in 1983 in the old Palazzo del Podesta (the building that housed the town's mayor, essentially, in the middle ages and renaissance). It re-opened last year in a brand new building with a new display! It has an excellent collection through which you can pretty much explore the history of maiolica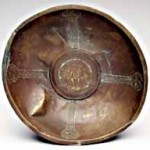 I'm excited about the brand new
Contemporary Museum
of Montelupo Ceramics, which I haven't yet seen. Covering the period from the end of the 19th century until now, it displays industrial products and explores the role of design in ceramics. The
archaeological museum
tells the history of the territory around Montelupo Fiorentino from the Etruscans through the Middle Ages.
Special events June 2010 - Festa della Ceramica
For the
Festa della Ceramica
there's a great opportunity to
visit the local ceramics factories
for free. Daily from June 19 to 27 inclusive at 6pm (ore 18), meet in front of the Ceramics Museum to walk or take the free shuttle to the factory or atelier. A different location will be featured each day. Guides are capable of presenting in English or Italian, but they've asked me to let you know that that if you need a guide in English it's best if you sent an email to info@museomontelupo.it just to let them know you're coming. The event's
full program
is available online in Italian only and includes concerts, street theatre, and a photography show. At the contemporary maiolica museum there are special exhibits alongside the permanent collection.
Further information:
How to get there: Montelupo Fiorentino is just 30 km away from Florence. The best way to get there is by local train which takes only 22 minutes and costs 2,40 euros per person. The station name is Montelupo-Capraia.
Museo della Ceramica di Montelupo Fiorentino
, tel. +39 0571 51352 - info@museomontelupo.it - www.museomontelupo.it The F
esta della ceramica
website: http://www.festaceramica.it Montelupo manufacturer's consortium information about workshops etc.: http://www.fabbricamontelupo.it
Here's a Flickr Gallery dedicated to Montelupo Fiorentino:
[geo_mashup_map]
You might also be interested in