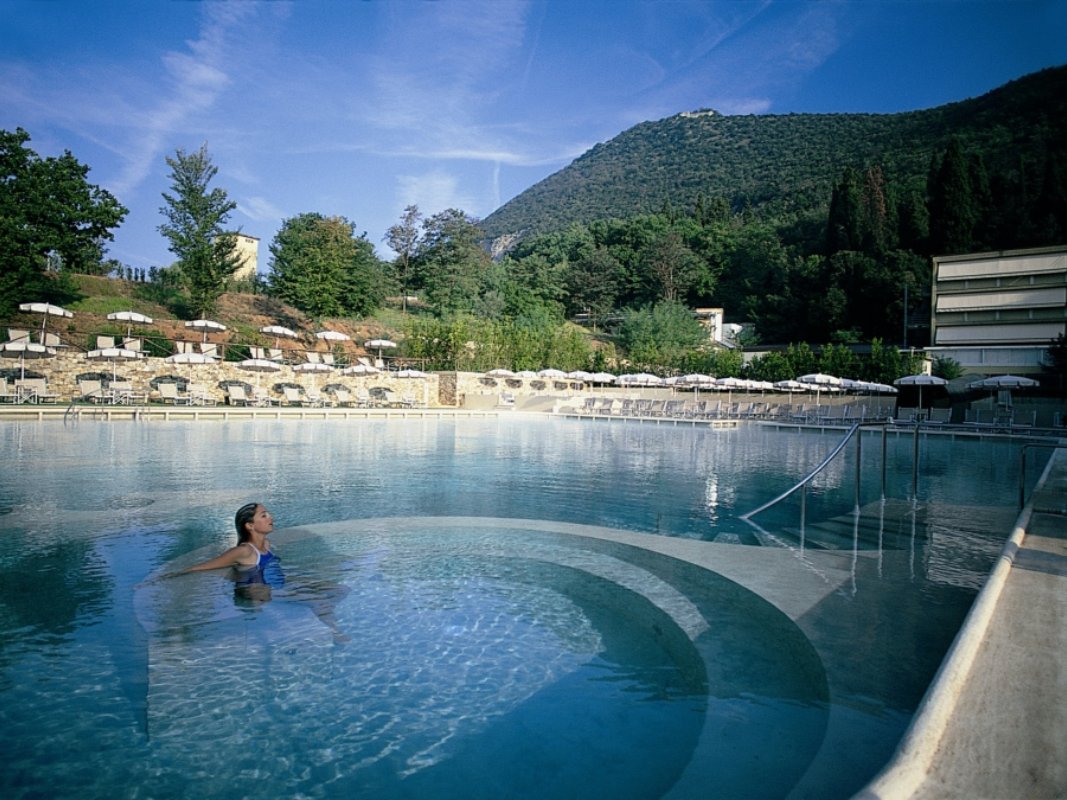 Monsummano Terme, the eighth wonder of the world
Relax and unwind in the thousand-year-old Grotta Giusti
Nestled in the Valdinievole hills, Monsummano Terme is home to a paradise of natural hot springs: Grotta Giusti.
"The eighth wonder of the world," is how composer Giuseppe Verdi described the thousand-year-old grotto, which extends for more than 200 meters into the subsoil, shaping underground labyrinths, dripping with stalactites and stalagmites, and brimming with cave-like spaces reminiscent of Dante's Inferno, Purgatory and Paradise. At the bottom of the cavern stretches a crystal-clear 36°C pool, releasing therapeutic vapors that envelop guests in an all-natural purifying "sauna". Here the temperatures only vary between 28 and 34°C from season to season.
Scuba enthusiasts can take a dip in the hot springs under the guidance of expert instructors.
The grotto sits in the centuries-old grounds of the 19th-century villa that was originally home to the Tuscan poet Giuseppe Giusti. Today, the spa resort vaunts a large outdoor thermal pool with its spectacular waterfall and 40 hydro-massage stations, as well as state-of-the-art technology.
The Grotta Giusti Spa offers an ample selection of spa and beauty treatments for body, mind and soul, while the Oriental zone serves up ancient disciplines and energetic techniques to regain the right inner balance.
Grotta Giusti is a unique and regenerative experience for mind and body in the natural surroundings of the green hills around Pistoia and a few miles from Tuscany's main towns.
You might also be interested in