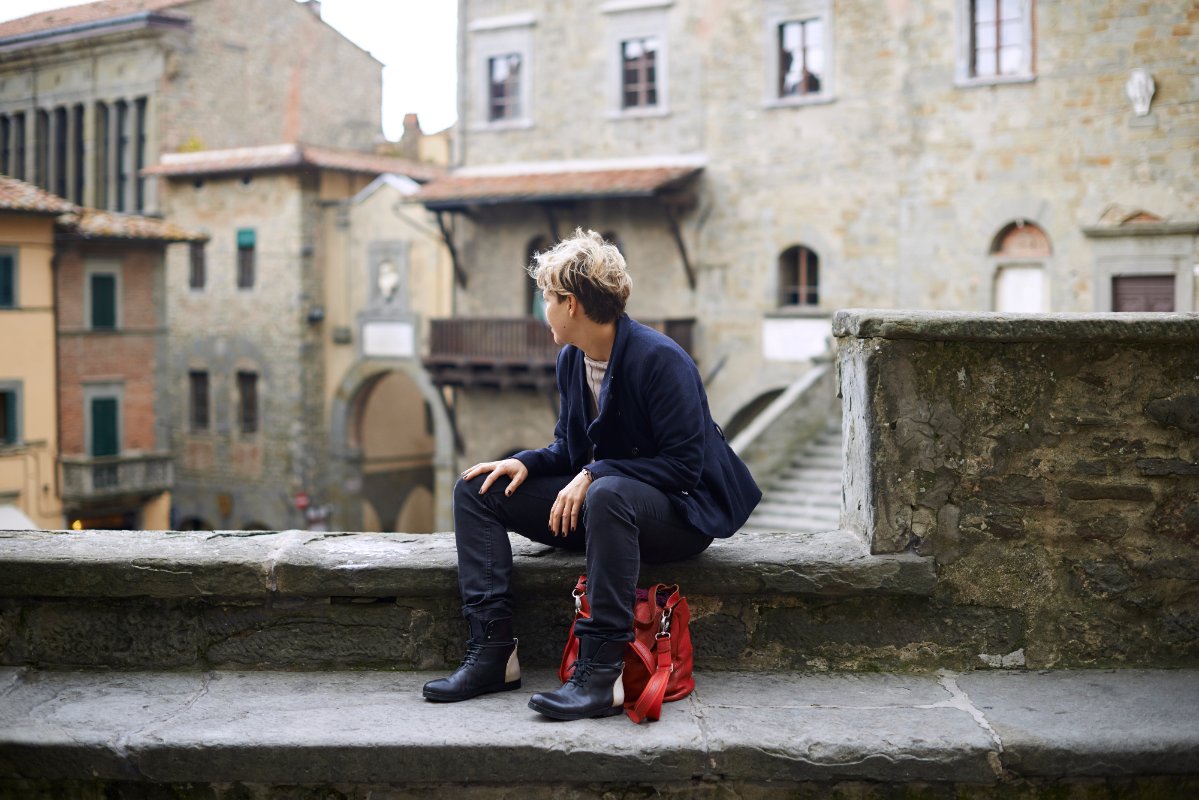 Miro in Pisa: myth and poetry in painting
If you don't associate the Spanish modern artist Joan Mirò with Tuscany, you're not alone. But right now you can see
Mirò in Pisa
in an exhibit that brings out Mediterranean roots, myths, and poetry in the paintings, prints, and sculptures of the artist. "
Joan Mirò. I Miti del Mediterraneo
" is on until January 23 2011. It is on the shores his of native Catalonia, and not of Tuscany, that Mirò absorbed the Mediterranean influences that became recurring themes in his work. Born in Barcellona in 1893 (he died aged 90 at Palma di Maiorca), the artist says he was greatly influenced by Catalan medieval art and that we can find its shapes in his art.
Stars, women, birds, travel, music, myth, and poetry
. These are the themes we find in his pictures, pictures that the artist says must be fecund...
The painting must be fecund. It has to give birth to a new world. It doesn't matter if you see flowers, people, horses, nothing matters as long as it reveals a world, something living... the painting must release the imagination.
Words like these, some more abstract, some more explanatory of his work, are printed on the walls of Palazzo Blu and help guide us through the thematically-arranged space. Near paintings made of canvas and rope, perhaps those that I'd consdier the least typical of his style in this show, we read text that can only be an abstract poem, in which we hear themes that we see also in his visual art.
To the ball of twine unravelled by the cats in Harlequin costume twisting smoke driving a dagger into my bowels in the time of famine that gave rise to the hallucinations recorded on this canvas beautiful blossoming fish in a field of poppies annotated on the snow of a paper wracked by shivers like the throat of a bird touching the sex of a spider-like woman.
Mirò in Pisa video review
In my video review I chose not to try to explain Mirò and this show, but rather to use the artist's own words and images to inspire you to go see it. [youtube]http://www.youtube.com/watch?v=DAabzMwuXN4[/youtube]
More photos
For info, see www.miropisa.it Opening hours: Tuesday through Friday, 10am to 7pm, Sat/Sun 10am to 10pm, closed Monday. Adult tickets 8 euro.
Pisa
has come up with special hotel and restaurant offers related to the exhibit - click the links at the bottom of this page on
pisaunicaterra
.
You might also be interested in