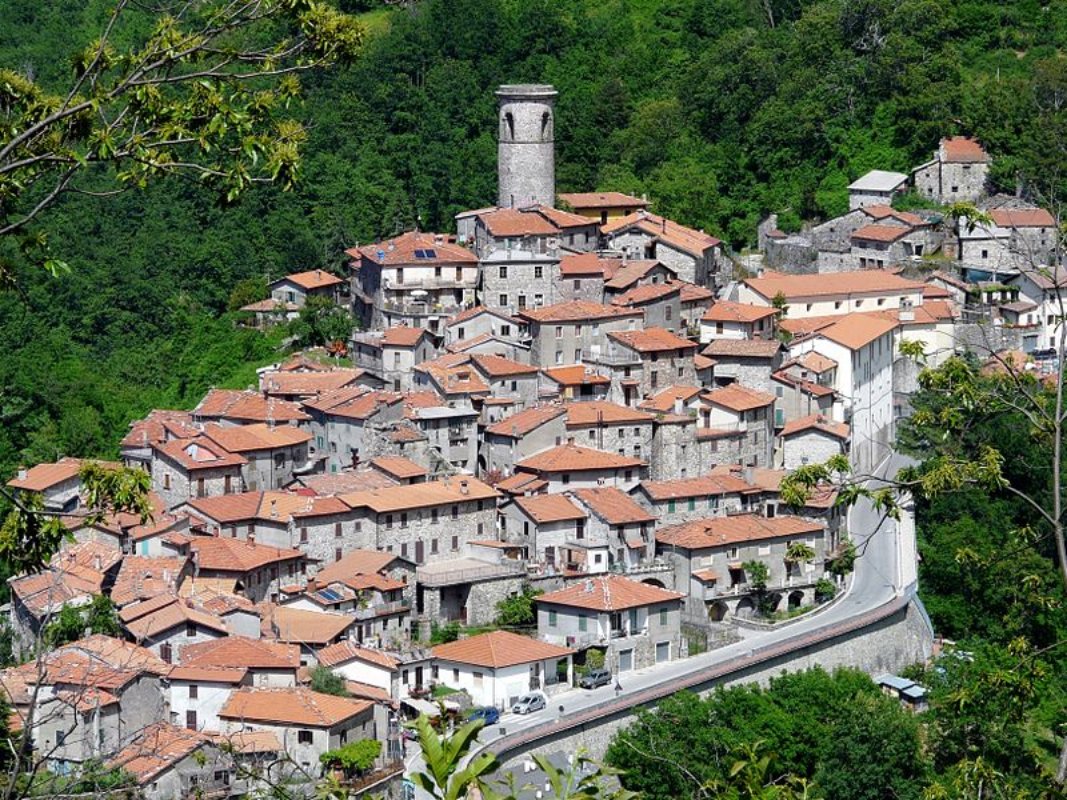 A walk in Minucciano
A piece of ancient history between the Apuan Alps and the Tuscan countryside
The tower and fortifications of Minucciano are perched on a high rock jutting out at the confluence of two torrents along one of the ancient routes that, departing from Piazza al Serchio, linked Garfagnana with Lunigiana through Pieve San Lorenzo.
A few stretches of the circle of walls, originally accessible through a single door, that used to protect the village still remain: also visible, in the upper part of the village, are some portions of walls belonging to the rocca and the tower. The latter represented the most inaccessible part of the complex and had a rather peculiar cylindrical form: when it lost its military function, it became the bell tower of the nearby parish church of San Michele. The rocca is made of local stone cut into blocks and arranged in neat rows following a common medieval practice. The houses of the old town centre are grouped around the fortification in concentric rings following the conformation of the ground.
State of conservation: It is now rather difficult to appreciate the fortifications since its walls are largely incorporated in those of private houses; in the upper part of the village the rocca and the tower above it can instead be clearly seen. Both, the latter now a bell tower, have been recently restored: the outer curtain of walls has been reinforced as well as the staircase within the tower so that this part of the fortification is now easy to visit.
You might also be interested in
Garfagnana
The Garfagnana is rich in history and unspoiled nature—it is an area waiting to be discovered, located between the Apuan Alps and the Appennine Alps and traversed by the river Serchio. ...
Scopri Garfagnanakeyboard_backspace