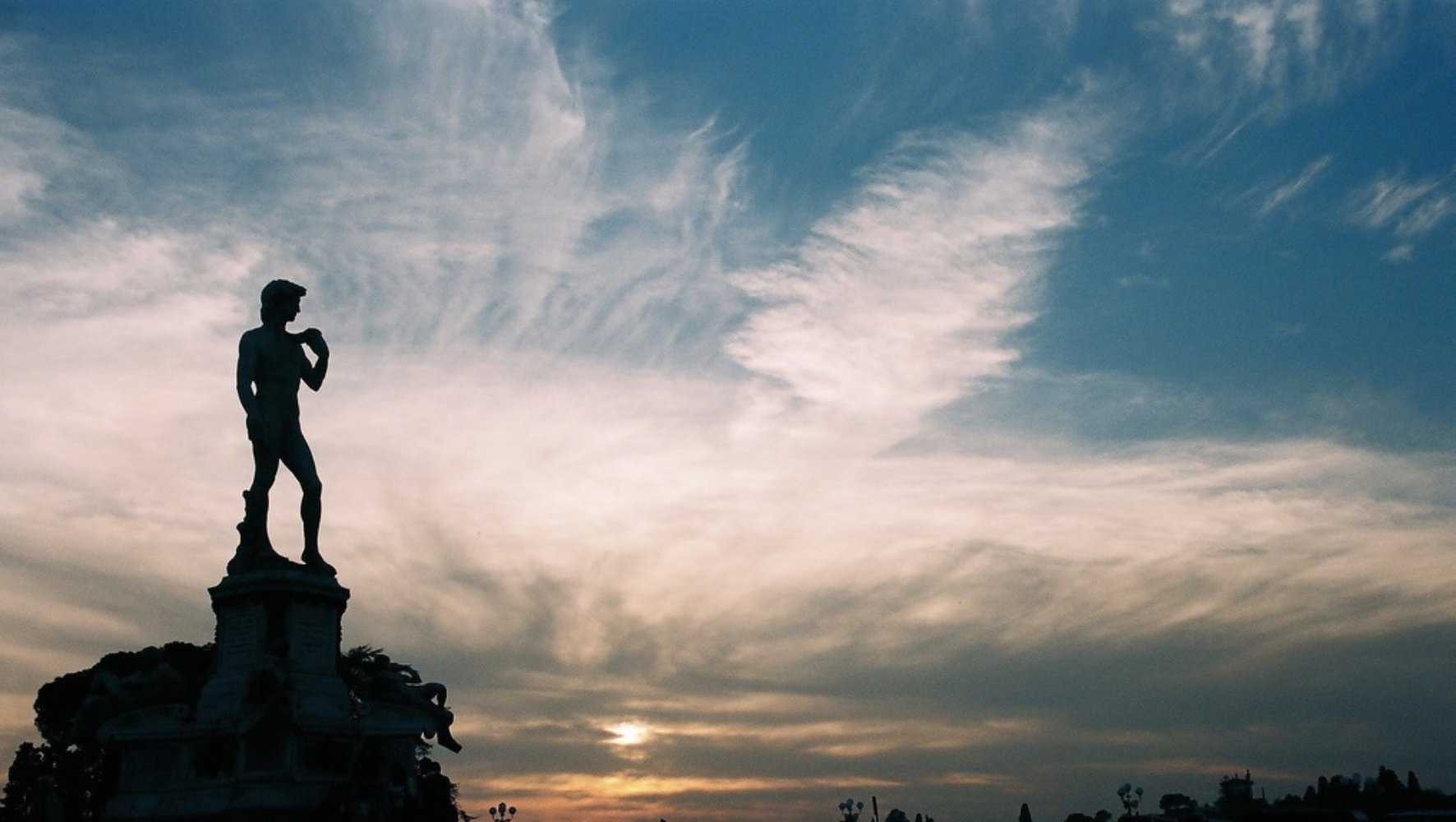 Michelangelo in Tuscany
Sculptor, painter, poet, architect, engineer: step by step, a journey with one of the greatest artists of all time
Michelangelo is universally known as one of the greatest artists of all time and he is THE Italian Renaissance: sculptor, painter, poet, architect, engineer.

The story of "Il Divino" – the Divine, as he was often called during his life - is strongly linked to Florence and Tuscany.
As a child, he moved to Florence from his hometown of Caprese (in the Arezzo province) and for the rest of his life the city of Florence remained his "base": not only did he live and work in Florence, but he also always came back here after his travels to Rome, Venice, Bologna.
At the age of just fourteen, Michelangelo entered the court of Lorenzo de' Medici, Lorenzo the Magnificent, where he lived for a few years, until Lorenzo's death (April 8th, 1492), surrounded by scholars, artists, poets. He then returned to the court, called by Piero de' Medici in 1494, but was soon expelled from Florence, due to the rise of Savonarola.
In the following years, Michelangelo returned and left several times due to political events in the city and artistic commissions.
When he was in Florence he created the statue of David, the Medici Chapels, the Tondo Doni, the Florence fortifications!
In 1530, the Medici returned to power and Michelangelo left the city for good. He died in Rome at the age of 88, and his body was brought back to Florence to be buried, as he had wished.

Follow in the footsteps of Il Divino!
You might also be interested in