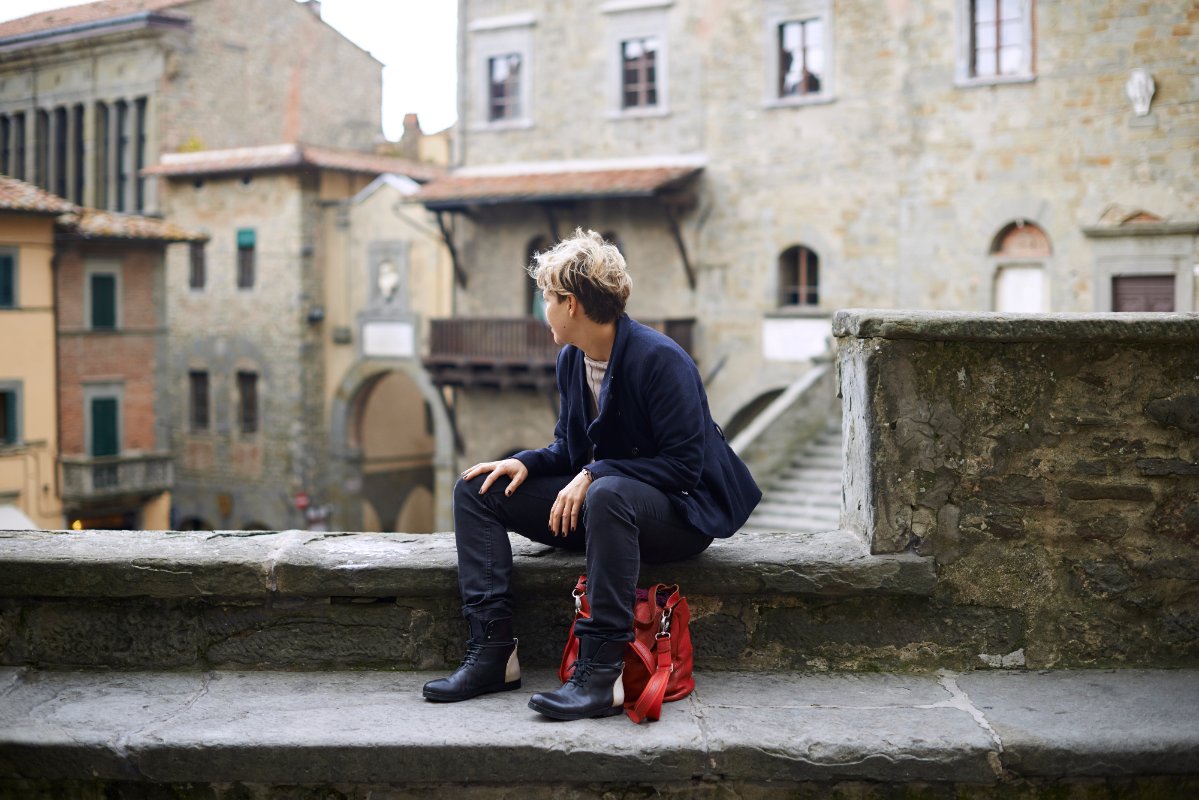 People may think that Mercantia is just one of the many Medieval festival around Tuscany during the summertime. Well, it's very difficult to speak about Mercantia like a single event, because it is many different things. First of all Mercantia is one of the most important international street theatre festivals, but it's also a traditional Medieval market: Mercantia is a feast for everyone, during which children, families, and teens have fun! Moreover it represents the street performers' struggle to have the right of express themselves.
Mercantia is more than a festival, it's an explosion of feelings, good vibes, emotions. You can receive a special gift by a smiling clown at the entrance door, while a mime-angel waves you from a window. You can listen to the mermaids' songs just round the corner or decide to watch a very intimate theatre performance in the secret garden, a cozy courtyard in which only few people can enter.
I think that Mercantia's success belongs from people's good heart: year after year, they give their contribute to the festival, everyone participates not just because it's their for job, but because of their passion, for a common goal: the lifestyle one experiences during the festival. If you're going to participate to the Mercantia events, you'll have the chance to see the Milon Mela's great return, a performer coming directly from India. The Vertiges' show will shock you, with its artists' curious "vertical" dance on Certaldo's walls and buildings. Furthermore, during the Teatro Lunatico's show, "Dance on the Water", the artists are going to create a water venue in which they'll dance thanks to a mix of lights and special effects. I hope this blogpost gave you the right motivation to participate to Mercantia, I'm sure you'll have fun!
I'm Francesca and I work as freelance communication assistant for festivals, events and companies. I have a degree in media and journalism and I regulary write articles about events for Zero magazine. I opened a blog about events, travel and food.
Thank you, Francesca, for this guest post full of passion! We'll surely come and visit Mercantia :D
You might also be interested in