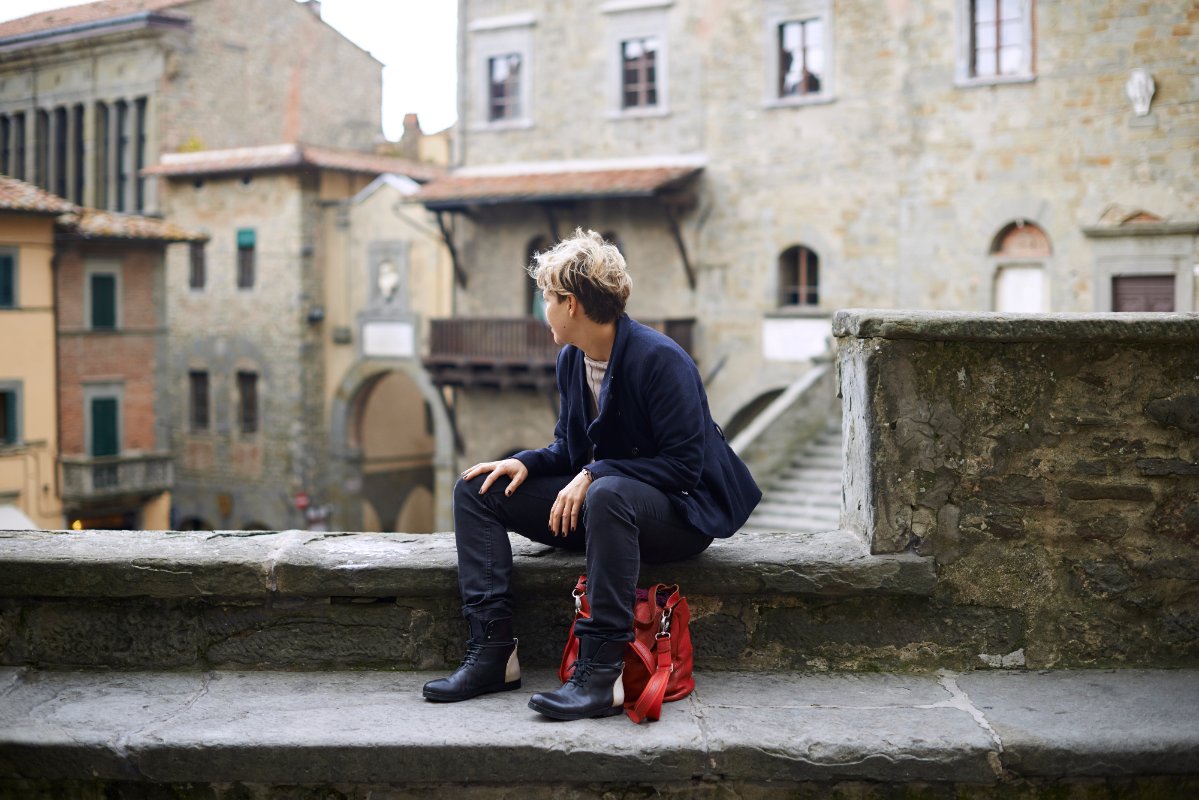 Meet Pontormo and Rosso Fiorentino
The exhibition that just started in
Palazzo Strozzi, in Florence
, meets all the requirements to become one of the most important artistic events of 2014. Titled
Pontormo and Rosso Fiorentino. Diverging Paths of Mannerism
, the show
tells and compares the story of the two painters
who were without question the most original and unconventional, the most anti-conformist and criticized adepts of the new way of interpreting art in that season of the Italian Cinquecento, defined by Giorgio Vasari as the "modern manner".
Born the same year, 1494.
Both, as adolescents, trained under Andrea del Sarto, who was referred to as a painter "without error". Still, the two artists' paths began to diverge completely within a few years, and
the story of Pontormo and Rosso Fiorentino is the tale of two parallel lives
, two lives that, having started at the same point, would diverge completely.
Pontormo
, a painter open to stylistic variety and a renewal of the traditional approach to composition, will end up in the good graces of the Medici family.
Rosso Fiorentino
, more tightly bound to tradition, yet at the same time fully capable of flights of originality and innovation, was influenced also by Cabalistic literature and esoteric works, would find himself unable to gain long-term favour and commissions from the Medici, leading a much more itinerant existence, wandering around Italy in search of commissions and eventually finding favour in the French court at Fontainebleau, where he died in 1540. The exhibition opens with the
frescoes from the votive cloister in the Annunziata
in Florence: Sarto's
Journey of the Magi
, Rosso's
Assumption of the Virgin
(1513) and Pontormo's
Visitation
(1514). The difference in their styles is already clearly evident.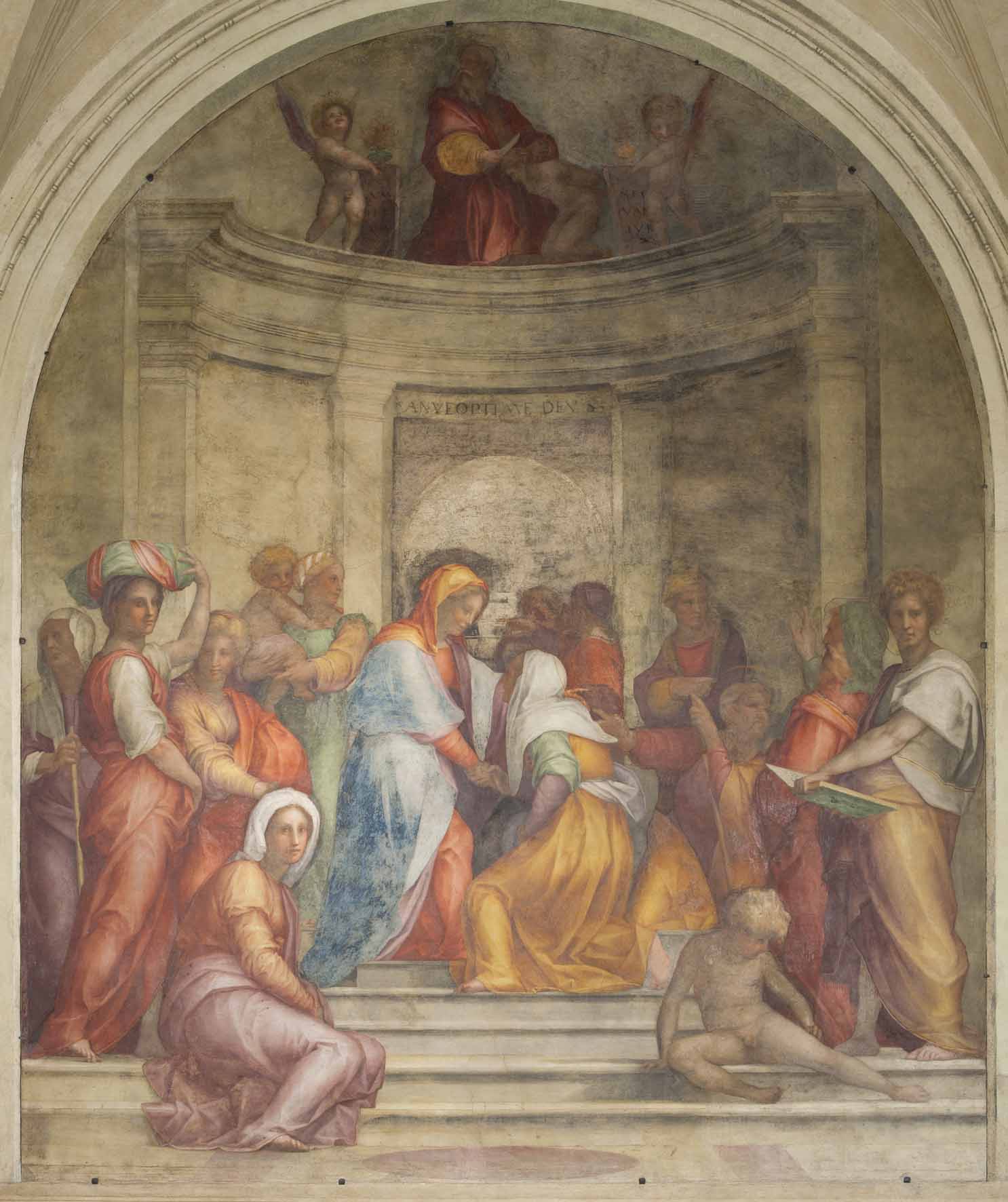 The rooms dedicated to portraits clearly show the difference, not just in style, but also in philosophical, political and religious terms: Pontormo painted portraits of many members of the Medici family – he was one of their favourite portrait artists until Bronzino supplanted him in the 1540s – and of Florentine nobles, who preferred his eccentric, innovative approach to the tradition in portraiture established by Raphael and Andrea del Sarto; Rosso Fiorentino, on the other hand, enjoyed the favour of the aristocratic families that subscribed to the values of the republic and Savonarola, and not a single one of his sitters has been identified with certainty, an anomaly that confirms his role as the champion of a political and religious faction defeated by the return of the Medici in 1530 and destined to be ostracized.
A continuous duality and comparison perfectly told through nearly
80 works, which constitute 70% of the artists' total production
, coming from museums in Florence and Tuscany, but also from foreign institutions such as the National Gallery of London, the National Gallery of Washington, the Louvre and the Kunsthistorisches Museum of Vienna. As always, the exhibition at Palazzo Strozzi comes with a number of
interesting and original materials for visitors and "thematic" events
in the building and around the city. Nothing is missing here either: family kits, events, conferences, movies, and so on.
Pontormo was also an eccentric artist in the kitchen!
Here is his 
Renaissance chicken and veal stew recipe.
INFORMATION Pontormo and Rosso Fiorentino. Diverging Paths of Mannerism March 8 – July 20, 2014
Palazzo Strozzi –
Florence
Opening times:
9am-8pm, Thursdays 9am-11pm
Tickets:
10 € Special 2x1 - Thursdays from 18.00 and Saturdays, to all holders Trenitalia train tickets for Florence, two tickets for the price of one 10 €
www.palazzostrozzi.org
You might also be interested in