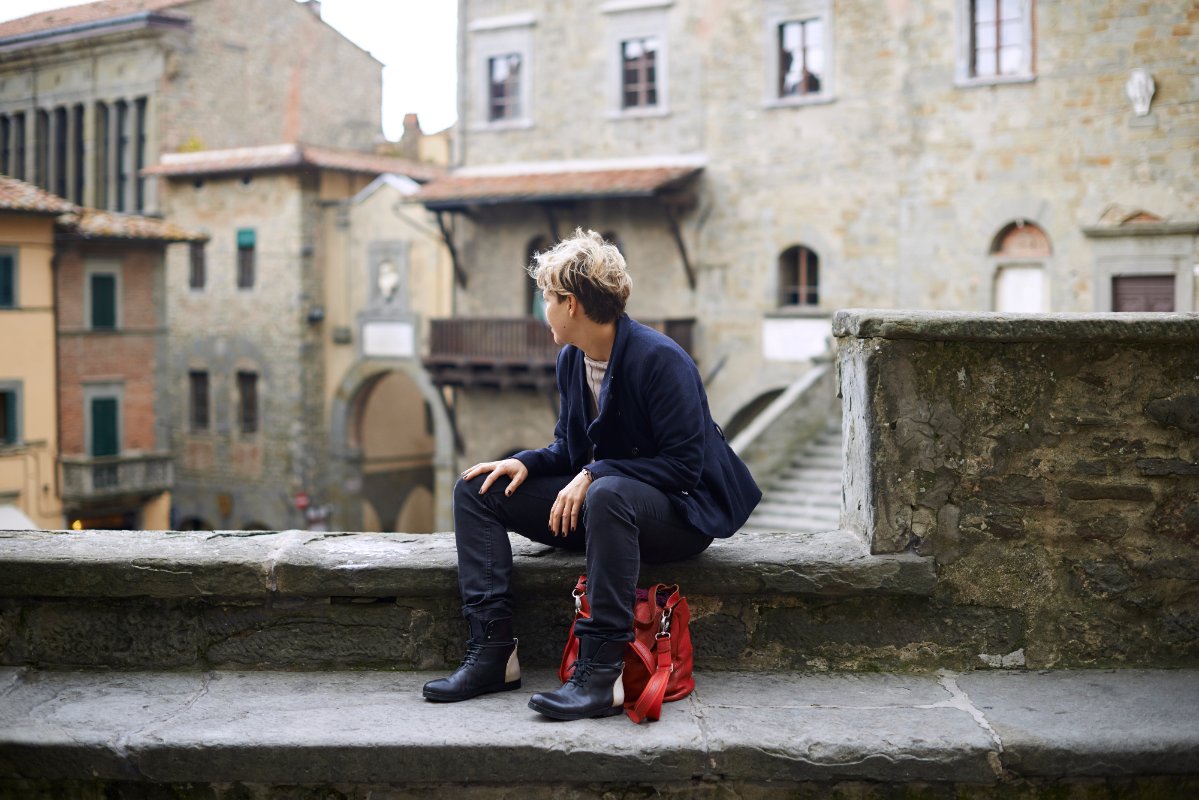 Map of what tourists photograph in Florence
What and where do tourists photograph in Florence?
And what do locals snap pics of? A mapping project by
Eric Fischer
uses flickr's geotagging tool to provide the answer that you can see on this photo downloadable from
Flickr
(generously made share-able under the creative commons license).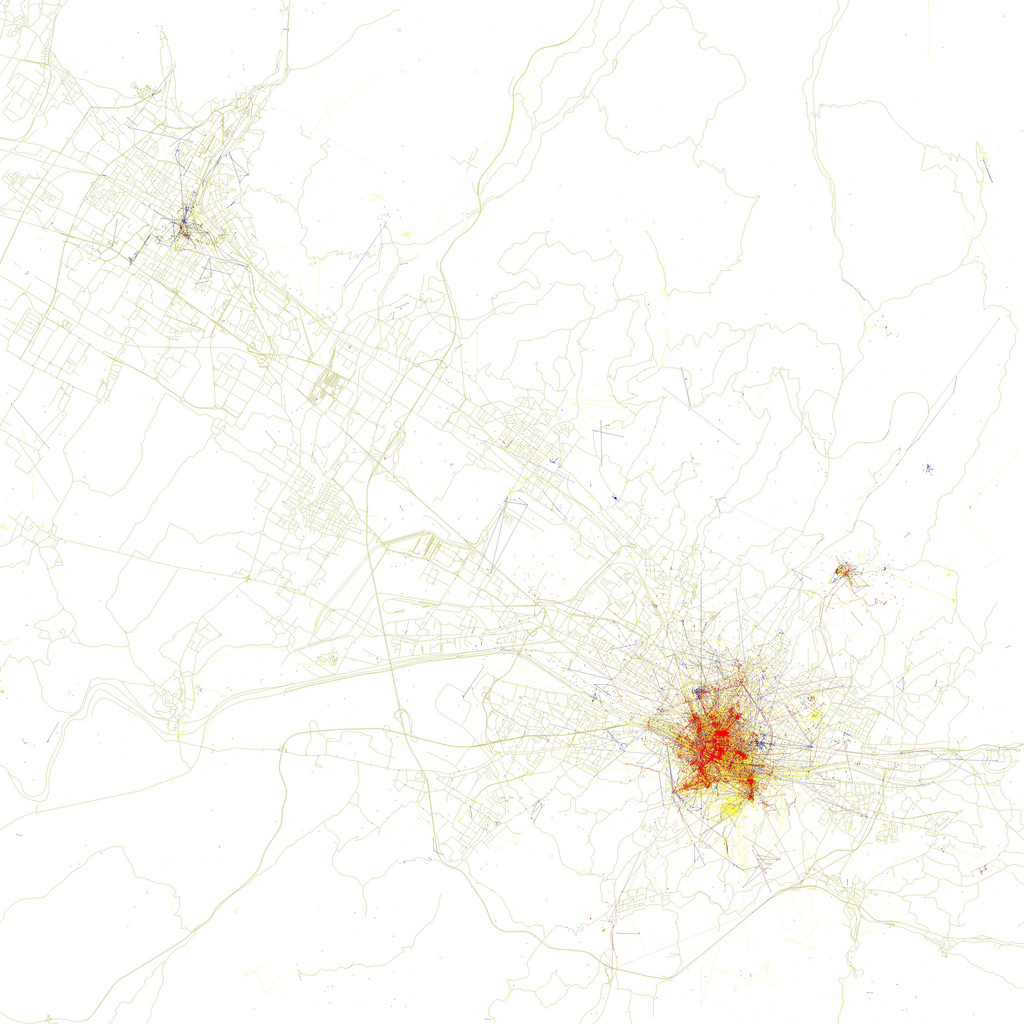 Red indicates tourists' photos (he guesses you're a tourist if you're posting photos from one place during only a short period of time, like a month or less). Blue are photos by locals. Yellow are the ones that could be by either (unknown data).
What can we conclude from this data?
Unlike in larger cities where tourists' photographs are concentrated in the more "touristy" areas of town, Florence is small and accessible, so tourists get around quite a bit. We see a lot of red, indicating tourists, around the Duomo, along the Arno, crossing over Ponte Vecchio and all the way through the Oltrarno. Down and to the right of the historic center the two blotches of red are likely Piazzale Michelangelo and the church of San Miniato al Monte.
There is a second concentration of photographs up and to the right of the historical center. This shows Fiesole, a town in the hills of Florence easily reachable by public bus (#7 from San Marco). Occasional blue points/lines extend throughout the city's residential areas that are outside of the walls that bind the historic center, indicating Florentine residents proud of their homes or areas. Florence is the 35th most photographed city in
Fischer's Geotaggers' World Atlas
.
Credits
: I found out about this project from
EternallyCool
, a blog about Rome, that posted the Rome map generated in this project. Fischer is getting a ton of press about this project (on
FlowingData
and even on
FastCompany
!) but I cannot find his official site or any scientific papers about it! Can you help?