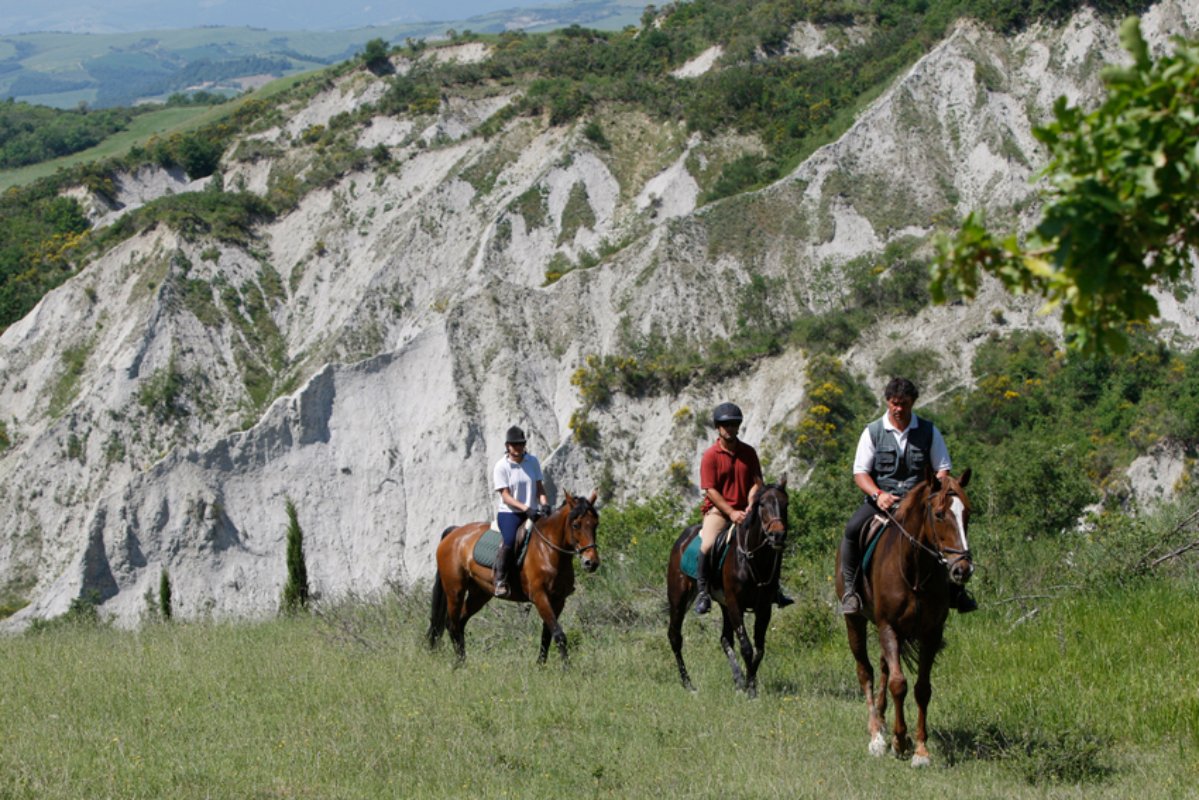 Magical Amiata
Ride through waterfalls and naturalistic jewels
Have you ever dreamt of riding through ancient
chestnut woods and medieval hilltop
hamlets on horseback? Your dream can become a reality right here in Tuscany! The best way to discover one of the region's most magical and enchanting areas is on horseback. In the ancient past,
Mont'Amiata was, in fact, a volcano
. Although today it is dormant, it continues to conserve the energy and warmth typical of volcanic areas. Trachytic rock masses and chestnut and beechnut woods have marked the area over the centuries. The mountain's groundwater tables reach the coastal region of the Maremma to the west and touch the soft rolling hills of
Siena
to the east. 
Horse riding trails
in the area include the Ippovia del Monte Amiata, which has two routes. The first, called route "A" or Anello Alto, is 30 km long and takes riders some 1250 meters above sea level. The second route, called route "B" or
Anello Basso
, features four rest stops along the 80km long route and takes riders some 1230 meters above sea level. Both itineraries allow riders to explore the mountain in a unique way.   
Mont'Amiata, in fact, has remained an untouched area that has maintained its rural charm and ancient wisdom. The men and women that have inhabited these mountains were, and still are, strong and simple: lumberjacks, coalmen and carpenters who lived off of the woods for centuries. With chestnut flour the women made polenta, a
traditional dish
in this area that allowed these people to survive the harsh winters since the 8th century. Indeed, chestnuts are a fundamental part of this civilization's history and evolution. Soft and moist or hard and dry, freshly picked or ripe, cooked or raw, chestnuts were used to make a wide range of dishes. On horseback, discover this 'slice' of ancient culture in Mont'Amiata or learn more about other local traditions and dishes. It's the perfect way to experience
'slow travel'
in the region.
For more information: click here
For a map of the route:  click here

You might also be interested in