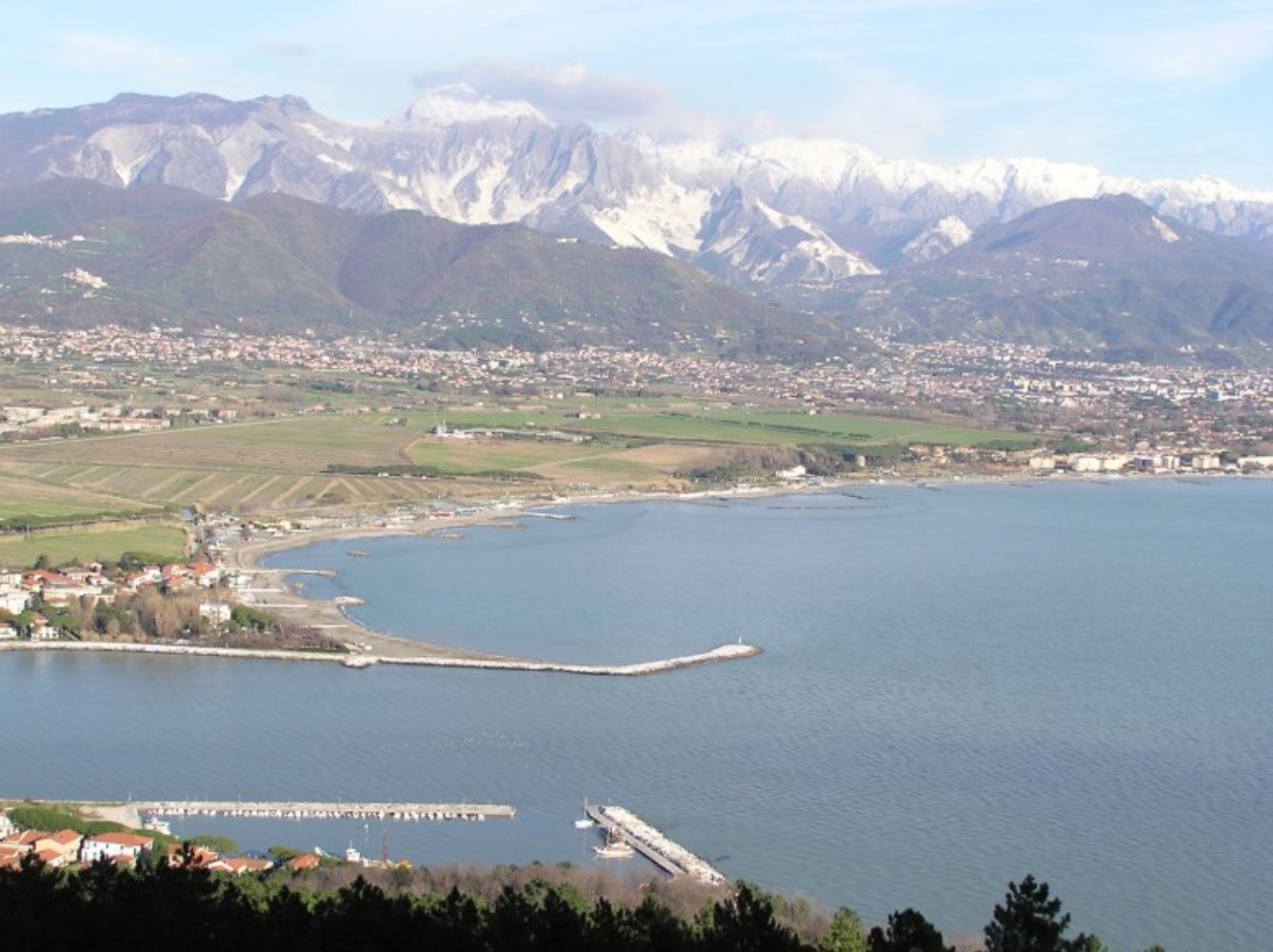 Lunigiana: a trip from the coast to castles and churches
From Carrara to Casola, from the beach to the Apuane Alps
From Carrara we go up towards Fosdinovo and once past the turnoff for Campocecina, take the one for Monzone and reaching Equi Terme. Once back in Monzone go towards Grangnola and then towards Codiponte, where the Romanesque church deserves a stop.
Upon entering it is impossible not to be taken in by the atmosphere that permeates the building: the interior, simple and severe, with three naves with columns topped with the original capitals, preserves the remains of an ancient baptistery, a baptismal font, and a triptych from the 15th century.

From Cadiponte we reach Casola rather quickly that welcomes us in the main piazza dominated by the cylindrical tower belonging to the defensive system. A walk through the old town, enables you to admire some beautiful 16th century buildings and the original gates from the city walls. In the city of Casola is miraculously survived the popular tradition of the "Canto del Maggio", a form of traveling theatre, still performed each summer.

The landscape that we admire almost makes us forget that not long before we were near the sea, the town, in the Apuan foothills is a frequented spa area with a rich stream of radioactive sulphur waters and is also known for its prehistoric history in a grotto just outside the city center, that testify to the life during the Neanderthal period. There is also a wonderful and imposing underground river system, a new museum dedicated to the grotto and a reconstruction of the prehistoric environment.
You might also be interested in
Lunigiana
The far edge of Tuscany, the Lunigiana is a historic region between Liguria and Tuscany. Nestled between valleys that open at the foot of two mountain chains, the Tuscan-Emilian Apennines and the Apuan Alps, it's long been a transit territory ...
Scopri Lunigianakeyboard_backspace