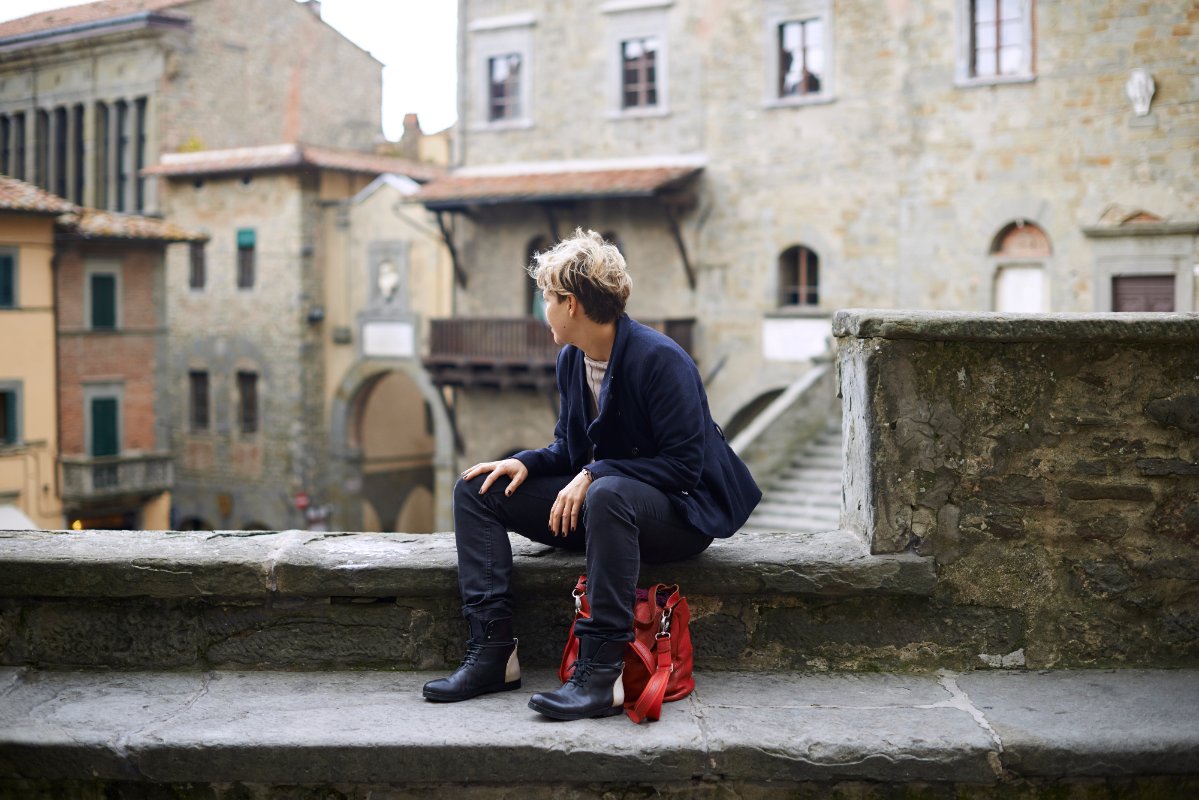 Among (a lot of) other things,
Lucca is the hometown of composer Giacomo Puccin
i, born here on December 22, 1858, as the last in a dynasty of composers who for more than a century held a virtual monopoly of the city's musical life. The
Puccini Museum
- which the town has dedicated to its illustrious "son" - is
a museum complex
which includes the houses the composer lived in, the research center, the institution and all the other places that are bound to him. The Puccini Museum is therefore an opportunity to learn more about the life and work of Puccini while visiting the places where he lived and composed, both in Lucca and throughout the surrounding province; there is also an official Puccini Museum app with a free virtual guide that is full of information and suggestions.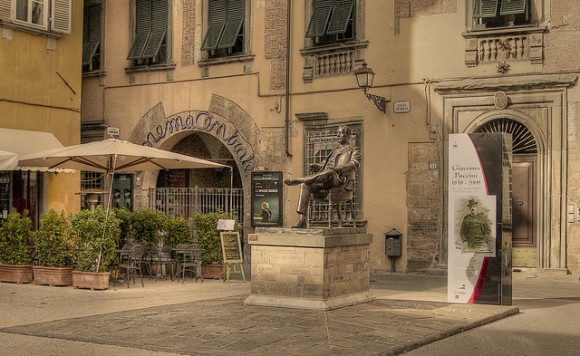 The house on Corte San Lorenzo 9 where Puccini was born, and where he lived during the years of his musical training, was inhabited by the large Puccini family until the death of Puccini's mother in 1884, when it was then sold due to economic difficulties. It would be Giacomo Puccini himself who would buy it back, thanks to the success of
Manon Lescaut
(1893).
"I will redeem my home, of this you can be sure […] I love the place where my relatives were born and for all the gold in the world I would not give up my paternal roof."
(G. Puccini) The heirs of Puccini donated the house to the town of Lucca in 1974.
Read more and find all the info to visit the place: "The house of Puccini, in Lucca".
From a professional viewpoint, Puccini - who was trained at the Milan conservatory - achieved a true international triumph with
La bohème
in 1896 after a series of unsuccessful and successful operas, and which he followed with other "hits" -
Tosca
(1900) and
Madama Butterfly
(1904) that made him
the richest and most famous composer at the time
. Puccini led a life full of music, operas, international performances and purchased houses and cars. He died after an experimental treatment of radiotherapy to cure a cancer, leaving behind an unfinished opera –
Turandot
– and a legacy of musical masterpieces that are still regularly staged all over the world.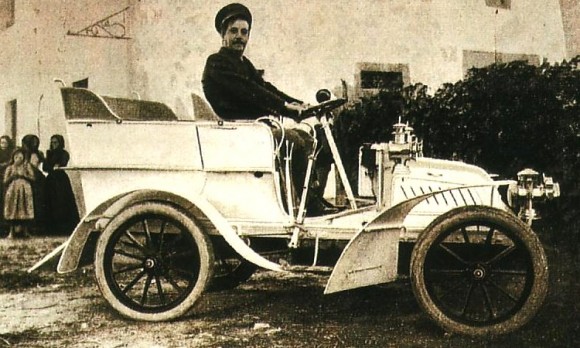 Is there a better place to attend a Puccini opera than in the composer's own hometown?
We believe that the answer is "no"! So, it's with great pleasure that we present you the second edition of
"Lucca Puccini Days,"
the festival that since 2014 (the 90th anniversary of his death) the city has dedicated to the Maestro. From November 2015 to January 2016, an extensive program will take place with distinguished guests and, of course, with the music and operas of Puccini.
The programme:
MADAMA BUTTERFLY – November 20 and 22 (Teatro del Giglio) NESSUN DORMA (a concert dedicated to the choral repertoire in the operas of Puccini)– November 29 (Teatro del Giglio) Recital by Daniela Dessì – December 8 (Teatro del Giglio) Mass in F major by Michele Puccini (a special event with the music of Puccini's father) - December 12 (Teatro del Giglio) Quartet of La Scala Theatre – December 19 (Auditorium del Suffragio) Recital by Stefano Bollani – December 22 (Teatro del Giglio) Recital by José Carreras – January 10, 2016 (Teatro del Giglio)
Information and tickets:
www.teatrodelgiglio.it
phone +39.0583465230
You might also be interested in