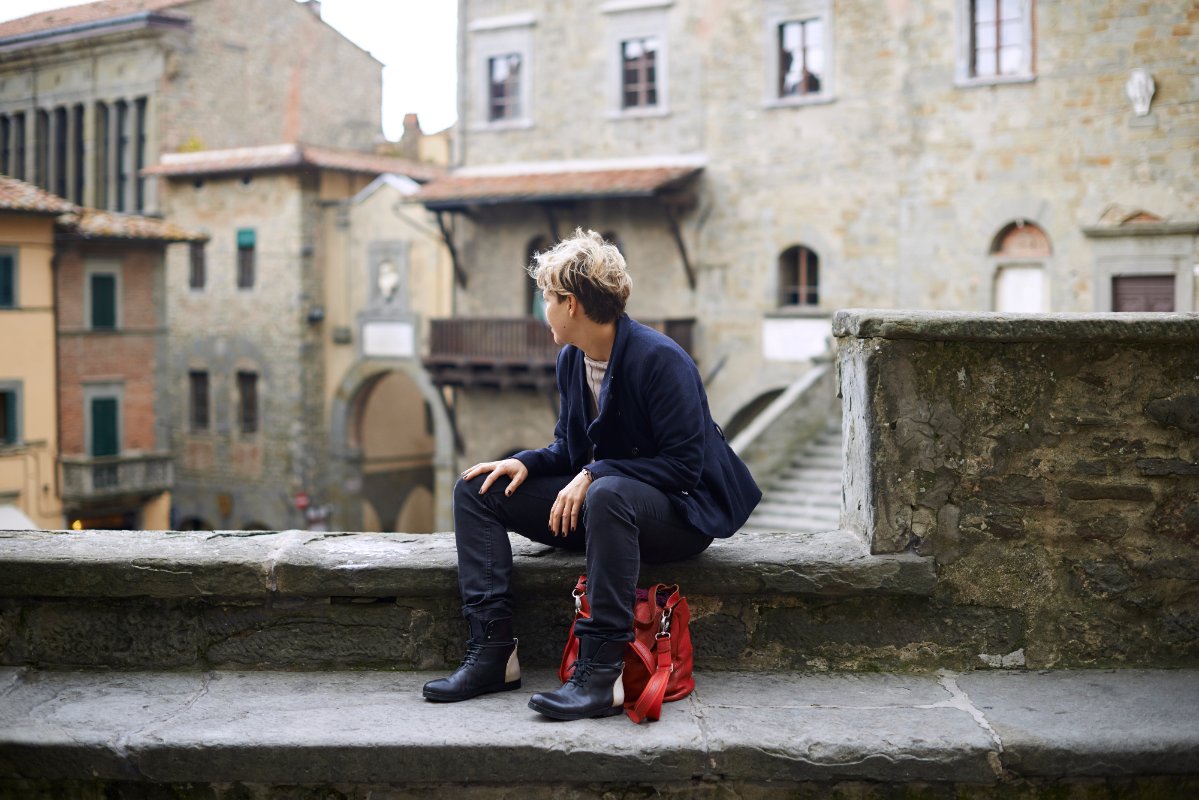 Lucca Cartasia 2010: paper as protagonist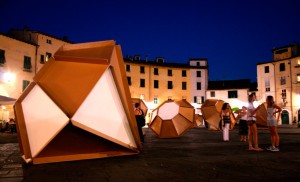 Every two years, the piazze in the city of Lucca transform into stages for a gigantic origami project. The contemporary art biennale called Cartasia is dedicated to paper, the production of which is an important economic force in the area around Lucca. Each year, participating artists, whose projects are installed in public spaces, contribute to the progress of this industry by proposing new, creative uses for the medium of paper.
The 2010 edition, "Creativity as renewable resource", will be held from June 19 to July 18; a preview (anteprima) was already a huge success this past fall, with the installation of select works by Italian and International artists. Of these, the Lucchese artist Stefano Giovacchino's oversized paper diamonds installed in Piazza dell'Ampiteatro were particularly impressive (see photo) - I published an interview with him at the time on arttrav. This gives a sense of the interesting contrast between contemporary art installation and the medieval backdrop of the city.
Lucca is unquestionably a wonderful city to visit for its charming layout, famous Renaissance walls, and 100 churches; if you're planning a trip in Tuscany for this summer, try to make it coincide with the Cartasia event. Furthermore, if you're really lucky, you'll win accomodation and other aspects of your trip to Lucca: some time around next March, intoscana will be announcing a contest to win a trip to Lucca during Cartasia. Be sure to follow @tuscanyart on twitter in order to hear when this contest is announced.
You might also be interested in