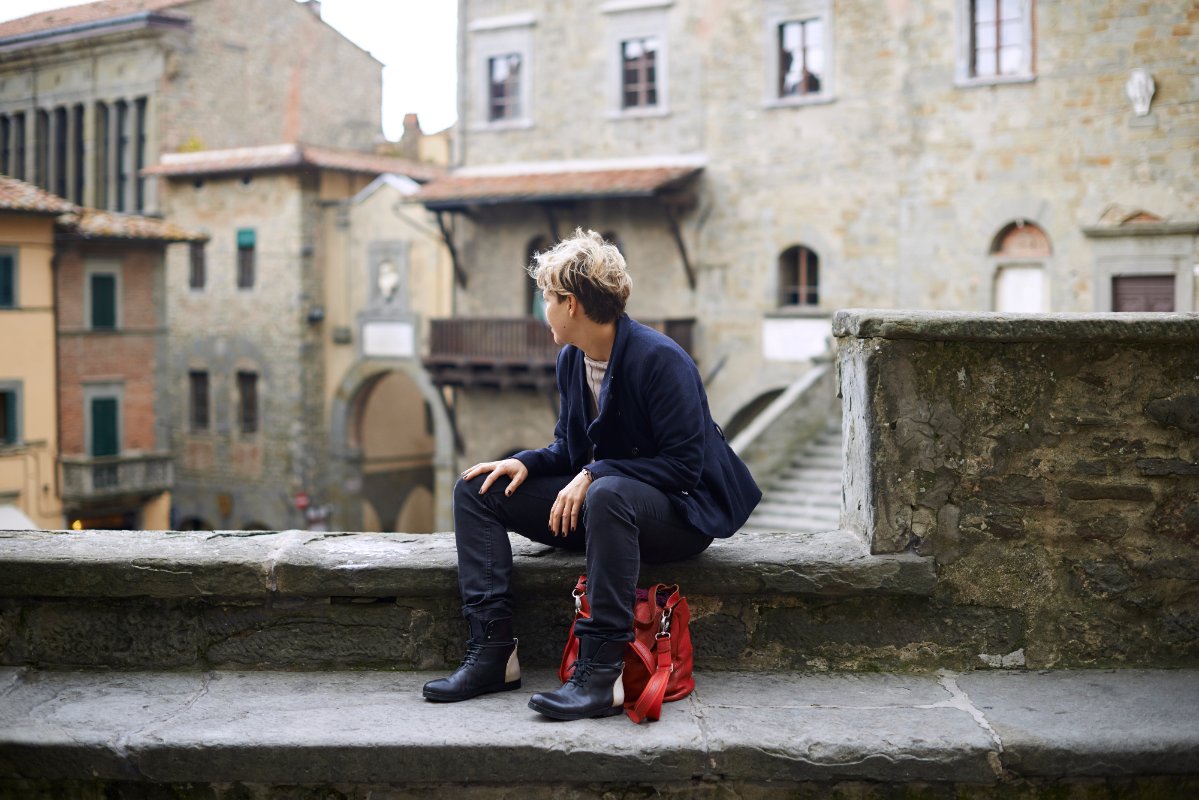 L'Ostricaio di Livorno - Shellfish from Leghorn
I stayed in Livorno to report the
Italia Wave Love Festival
and
of course during my stay I needed to eat :) , the first days I had to rush and I had to have a quick lunch in order to be able to follow all the bands, but I also started to test the territory, asking around which was the nearest and best place to eat. Different people all gave me the same answer,
L'Ostricaio
! I don't have a clue if the man in this picture inspired the name of this place, but I like the idea that it could be him!
So, finally, after the second day, I managed to organize myself so that during lunch time I could cut out some time for a proper lunch and I booked at L'Ostricaio also known as "Stuzzicheria di mare" ("Sea snack shack" I love this definition!). L'Ostricaio is a really
small kiosk
with only 35 seats (including inside and outside). In Livorno there are several seafood shacks like this one, along the seaside. On the road side L'Ostricaio sells seashells as a fish shop, so people come here from the beach and have a quick "snack" with raw shrimps and other specialities. Inside and on the "beach side" it's an actual restaurant with 20 seats inside and not more than 15 outside in a cosy wooden porch that overlooks the Tyrrhenian Sea. This is the view from the outside porch:
Amongst the starters, salt cod and sardines in pesto sauce, octopus salad, small cuttlefish, prawns and string beans and smoked herring. On one day I had Mussels sauté, so tasty, delicious for a light start! But the most intense pleasure I had at
Ostricaio
was given by some delicious, fresh, slightly lemony oysters: a real orgy of taste!
Main Dishes:
Spaghetti allo scoglio, gnocchi with vongole and gorgonzola, ravioli with sea bass. All the main dishes were delicious! I could see a huge smile in the faces of those around me :)
Main Fish courses:
They normally vary according to seasons and to what has been fished that day. I only had a mixed fried fish, crunchy and fresh; but the menu includes crab, langoustines, lobsters, prawns, clam and mussel sauté. There are
wines
of any kind: table wines but also some doc and DOCG wines and Super Tuscans. The menu also offers different
deserts
, I tried tiramisù, which was really good. Also try the sgroppone (alcoholic) and sgroppino (non-alcoholic) to help you digest. As we're in Livorno (Leghorn) at Ostricaio you can also find the most famous local drink
"Ponce alla livornese"
: the typical hot drink with coffee, Rum, lemon and secret ingredients :).
L'Ostricaio
It's close on Mondays Viale Italia, 100, 57127 Livorno +390(586)581345 [geo_mashup_map]
You might also be interested in