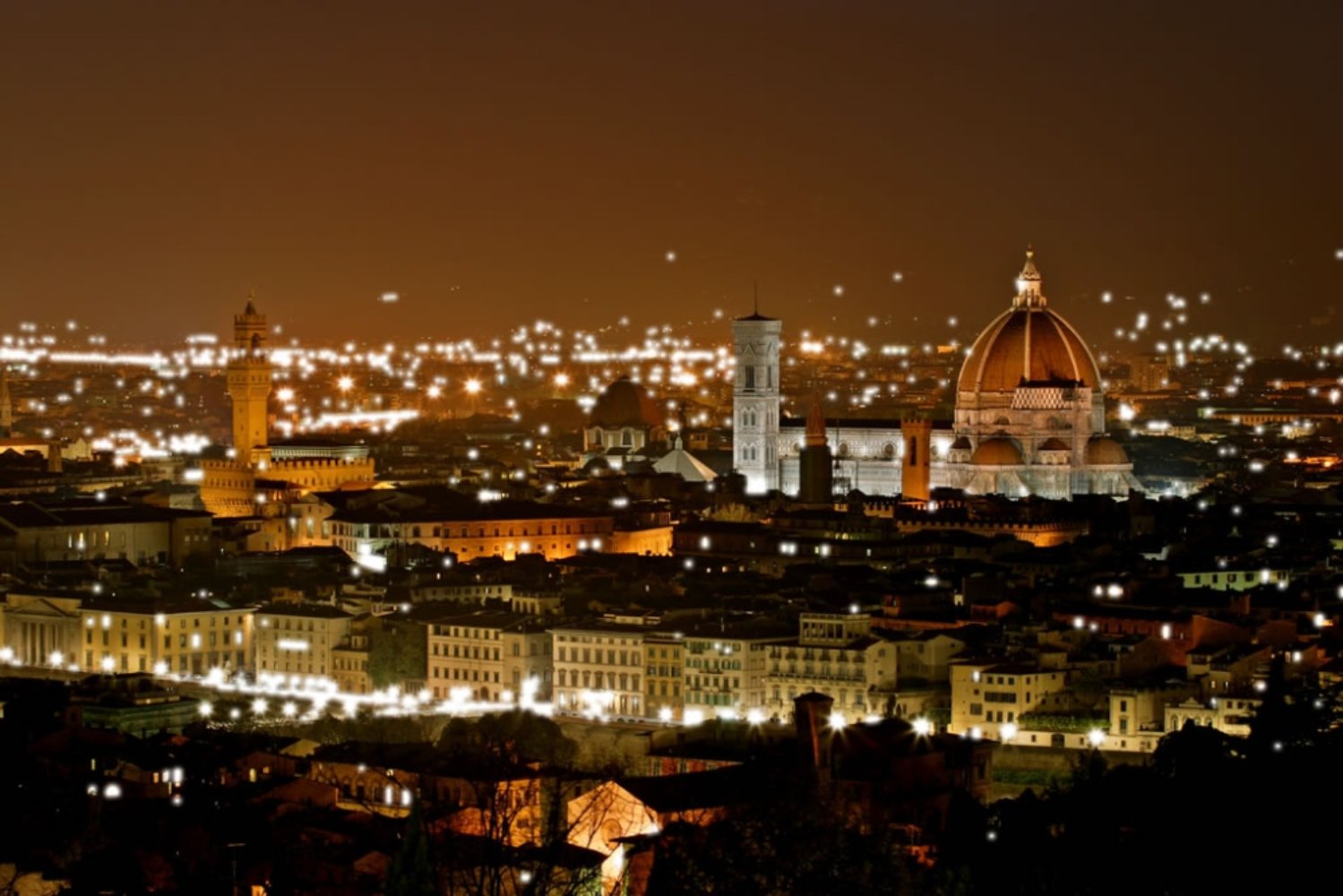 Looking for love in Tuscany
Top romantic spots for love-birds
Looking for love in Tuscany? Then here's just a few top Tuscan spots where you can be swept away by romance.
LUCIGNANO
Few know this fact, but the 'Village of love' is actually located in Tuscany. Otherwise known as Lucignano, this small medieval love-nest overlooks the Valdichiana, halfway between Siena and Arezzo. Populated by just three thousand people, it is known for hosting a noteworthy treasure called the 'Tree of love', an authentic masterpiece of Gothic goldsmith work decorated with coral, enamel and rock crystal.

PIENZA
When touring Tuscany, love birds also won't want to miss Pienza, a town in the Siena hills which is considered a jewel of the Renaissance. Here, in the endless maze of alleys, love-birds will find myriad romantic roads that are worth a stroll. The 'Via del Bacio' (Road of the kiss), 'Via dell'Amore' (Love Road), 'Via del Buio' (Darkness Road) or 'Via della Fortuna' (Fortune's Road) all lead to the town's historic center. It is a perfect spot for those who want to enjoy the flavours, art and architecture of long ago. It is also a must-visit town for those seeking out aplace to dream and discover the magic of love.
This village caught the attention of film director, Franco Zeffirelli in 1968; he chose Pienza as the place to film the greatest love story of all time—'Romeo and Juliet'.

GIGLIO ISLAND
The Giglio Island, one of the most alluring islands of the Tuscan Archipelago, is another lovely place to experience the magic of love. Visitors to the area are sure to note how the island truly reflects the quiet rhythms of nature. Here, you can see the 'Lighthouse of love', surrounded by stunning pine forests. Those in search of poignant emotions will surely appreciate a stroll in Castiglioncello, located in the province of Livorno. This town was very dear to many artists such as Gassman, Sordi and Mastroianni; It is precisely where 'Il sorpasso'—Dino's Risi's iconic Italian comedy—was filmed. From the pine forest of Castiglioncello, go down to the beach, where you'll find a road leading to Caletta. There, you can view the sea's enchanting lights and crystalline waters.

FLORENCE
Lovers in Florence will want to take an evening stroll along the Ponte Vecchio and have a look at the lights reflecting on the waters of the Arno River. By day, you can lose yourself in the elegant harmony of the Renaissance city and its charming shops. Ponte Vecchio at night becomes the place from which to observe San Miniato, which rises just above the Piazzale Michelangelo.
There, you can enjoy the city's lights and discover its alleys, traditions, history and art. Lovers also won't want to miss a stroll though the labyrinths at the Boboli Gardens or a trip to Fiesole—a hill town par excellence. It boasts one of the loveliest views of Florence. Close your eyes and you may be able to still hear Dante declaring his love for Beatrice...
You might also be interested in
The power of art and the vitality of culture in Florence, stretching back to Antiquity, have an energy that expands all throughout Tuscany. ...
Scopri keyboard_backspace