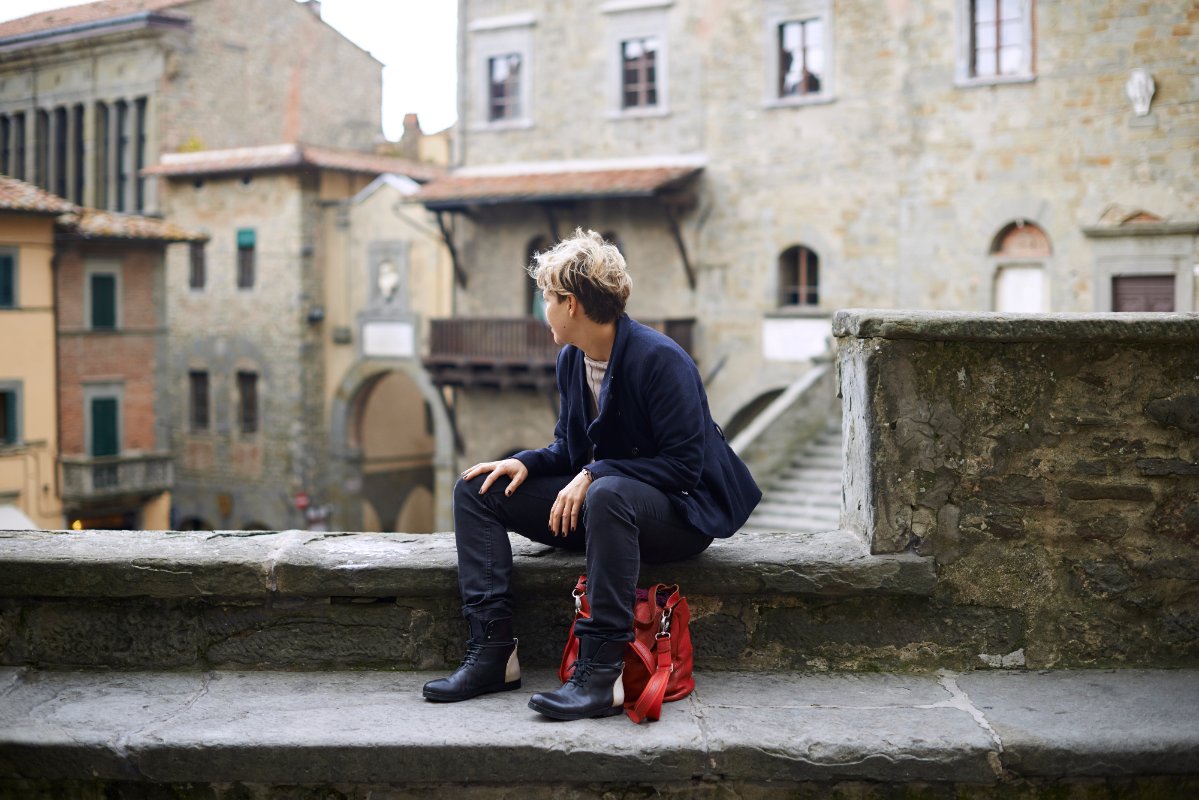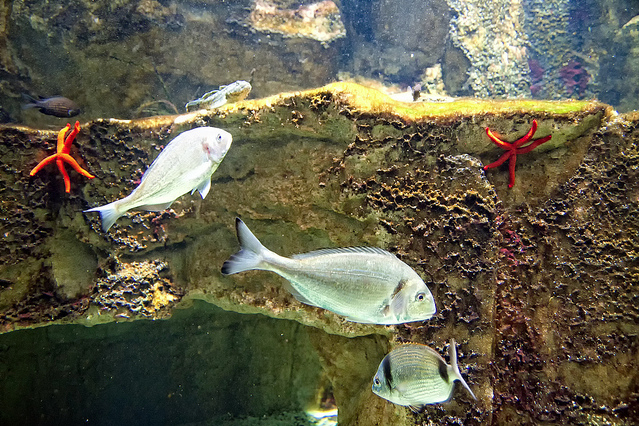 The Aquarium of Leghorn is located on the right side of the Terrazza Mascagni, Livorno's symbol, a stunning balcony facing the sea from which it's possible to enjoy amazing sunsets and even see the Gorgona Island.
This position is absolutely enviable
: the panorama is impressive and Livorno is part of the so called "
Costa degli Etruschi
" (Etruscans' coast, from Livorno down to Piombino), an environment full of story and
archeology
. Moreover, the
Tuscan Archipelago
in front of Leghorn is a paradise for
fishes, cetaceans and the sea flora
and, of course, this relationship with the nature and wildlife is perfectly represented inside the aquarium. Built in 1937 by Enrico Salvais and Luigi Pastore, Livorno's aquarium was destroyed during WWII and then re-built again. Nevertheless, it had been closed since 1999 and after more than 10 years it has been restored and open to the public. Inside Leghorn's aquarium you'll see a lot of fishponds, with
different underwater representations and environments
. The largest part of them contains
Mediterranean fishes, sea animals and plants
, separated by species, depth in which they normally live, food preferences.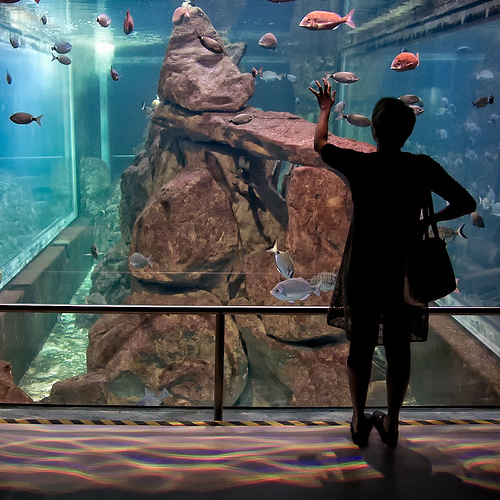 The "Acquario di Livorno" is perfect if you're travelling in Tuscany with kids, because they'll turn hypnotized by the fishponds' colours and by the swimming animals. If you are a sea-lover this a chance that you can't miss!
Directions and info
Acquario di Livorno
Piazzale Mascagni, 1 57127 Livorno (LI) Tel.: +39 0586 269111
info@acquariodilivorno.it
If you're travelling by
train
stop in Livorno Centrale train station and, in front of it, catch the
bus n°1 Miramare
and stop in
Viale Italia - Terrazza Mascagni
(ask the driver to tell you when to get of the bus).
Tickets
Adults: 12€ Kids (4-12 years): 6€ Reductions (over 65 years, disabled, soldiers): 10€ Groups: 10€ Schools (every 15 students, 2 free teacher tickets): 6€ [googlemap address="Terrazza Mascagni" maptype="ROADMAP" zoom="10" width="425" height="350" marker="true" scrollwheel="true" longitude="" latitude=""][/googlemap]