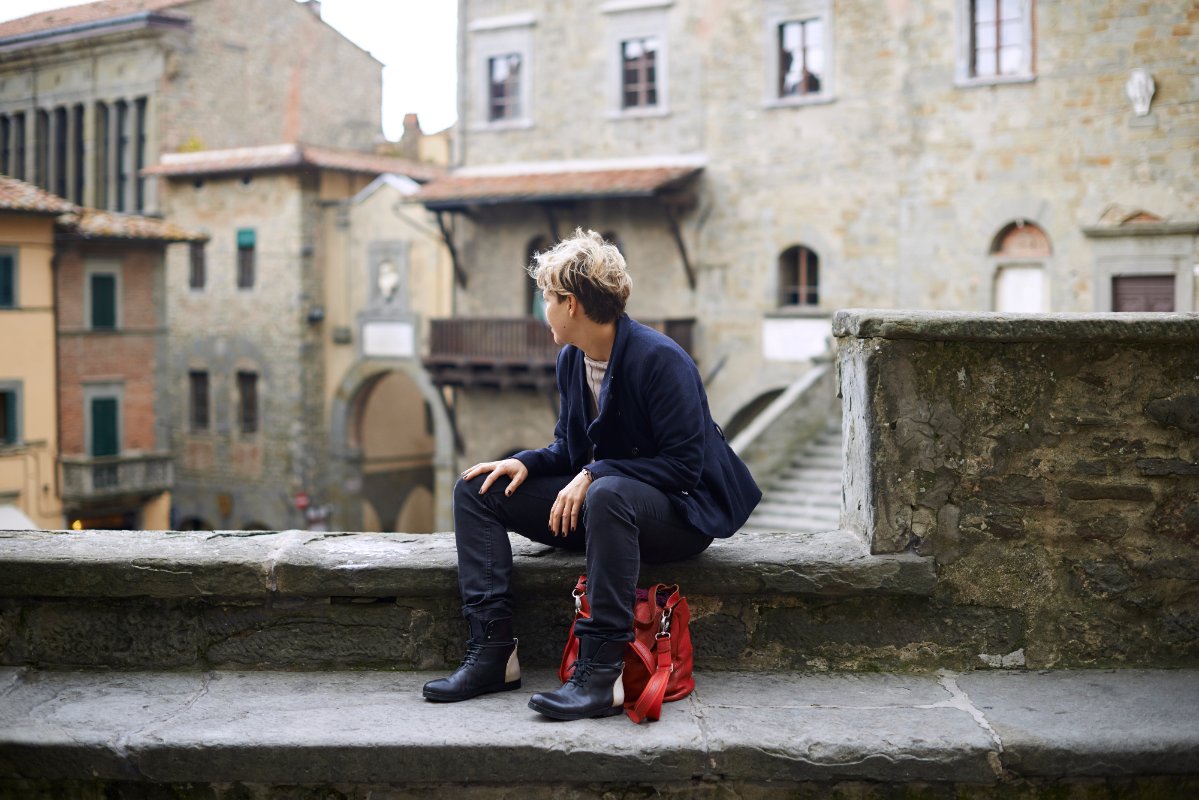 Live! Contemporary Art and Rock at Pecci Museum
"LIVE! Art meets rock"
it's an exhibition, curated by Luca Beatrice and Marco Bazzini through an evocative point of view as the history of contemporary art and the history of rock have gone hand in hand helping to build the cultural universe of the last forty years. From
May 21 to August 7, 2011
Where
In
Prato,
the very heart of Tuscany, an ideal centre from which to visit other famous cities of art in the region. But this also is a city of art and prestige and offers various artistic itineraries and a very innovative
Center for Contemporary Art: The Luigi Pecci
Museum
.
For more details discover how
Prato 
is turning into a real contemporary art center in Tuscany. Visual arts and music, which over time have intersected and overlapped, creating a coherent and unified view, are in fact united in the dimension of performance which in turn takes on the outlines of an exhibition or a concert. LIVE! proposes a parallel reading of the original and some of these great events through the exhibition of paintings, sculptures, installations, videos, artworks, LP, graphics, photographs, magazines and movies. In this explosive exhibit, you'll explore the strict relationship between art and music that has somehow shaped the culture and thought of the last 4 decades.
The Beatles, David Bowie, Pink Floyd, Bjork and Micheal Jackson
are just a few of the many artists featured in the display.
The artists you will find at the exhibit:
Alighiero Boetti, Marco Lodola,Yoko Ono, Pattie Boyd, Andy Warhol, Robert Indiana, Ira Schneider, Gianfranco Gorgoni, Matteo Guarnaccia, Paolo Icaro, Franco Vaccari, Giulio Turcato, Marcello Jori, Dennis Oppenheim, Giuseppe Chiari, Joan Jonas, Luciano Giaccari-MUel Videoteca Giaccari Varese, Urs Lüthi, Luigi Ontani, Victor Vasarely, Iain Forsyth & Jane Pollard, Peter Christopherson,William English, Jamie Reid, Linder, Martin Kippenberger, William Wegman, Patti Smith, Robert Mapplethorpe, Sandro Chia, Nicola De Maria, Alessandro Mendini, Massimo Iosa Ghini, Nam June Paik, Joseph Beyus, Edo Bertoglio, Jean-Michel Basquiat, Keith Haring, Francesco Clemente Robert Longo, Mark Kostabi, Paul Tschinkel-Innertube, Anton Corbijn, Malick Sidibé, Cheri Samba, Lonid Sokov, Thomas Billhardt, Nan Goldin, Massimo Kaufmann, Gilbert&George, Fischli&Weiss, Efrem Raimondi, Stefano Arienti, Marco Cingolani, Daniele Galliano, Massimo Barzagli, Raymond Pettibon, Karen Kilimnic, Pruitt-Early, Daniel Johnston, Richard Kern, Cindy Sherman, Christian Marclay, Macelo Gutman, Richard Billingham, Marc Quinn, Sam Taylor-Wood, Damien Hirst, Stanley Donwood, Aernout Mik, Tony Oursler, Nico Vascellari, Emanuele Becheri, Fausto Gilberti, David LaChapelle, Gianni Molaro.
Musicians and artists represented in the exposition:
The Beatles, Rolling Stones, Pink Floyd, David Bowie, Sex Pistols, Bob Marley, Renato Zero, U2, Vasco Rossi, Elvis Costello,The Buggles, Roger Waters, Nirvana, Blur, Oasis, Gorillaz, Bjork, Radiohead, Michael Jackson
For more details in italian check out
"Live! Contemporary Art and Rock al Museo Pecci"
.
You might also be interested in