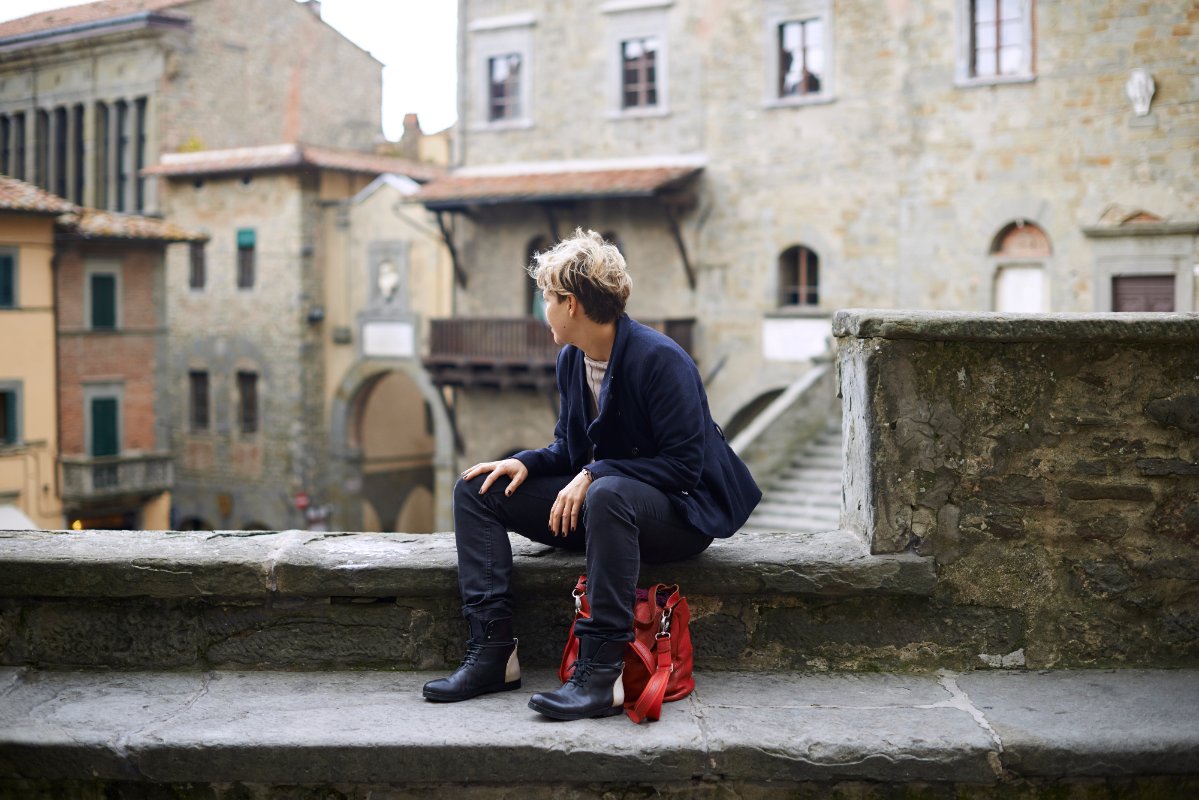 Leonardo da Vinci - Tuscan Genius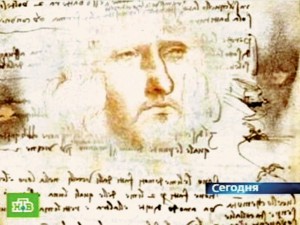 "Occasionally, in a way that transcends nature, a single person is marvellously endowed by Heaven with beauty, grace and talent in such abundance that he leaves other men far behind, and indeed everything he does clearly comes from God rather than from human skill."
Giorgio Vasari, on Leonardo, in 'Lives of the Artists", 1568
Born on 15 April 1452 in the Tuscan hilltown of Vinci about 30km from Florence, Leonardo's full birth name was "Leonardo di ser Piero da Vinci" - which may sound aristocratic but really means no more than "Leonardo, son of Mr. Piero from Vinci". In fact he was the illegitimate son of Piero, a local notary, and a woman named Caterina. From such humble origins was born perhaps the most diversely talented person ever to have lived - little Leonardo was destined to become a painter, sculptor, architect, musician, scientist, mathematician, engineer, inventor, anatomist, geologist, cartographer, botanist and writer. His known achievements are astonishing enough, but the web of mystery and intrigue that surrounds his life and work has reached legendary proportions. Some of these 'mysteries' have been explained away through research and modern scientific techniques, some were never more than flights of fancy or fiction, but there are those that remain, enigmatic and intriguing.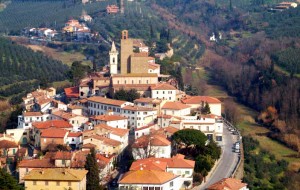 Leonardo loved nature and, most unusual for the period he lived in, was a vegetarian. He was fascinated by the phenomenon of flight, and designed wings, a hang glider, a helicopter, and other types of flying machines. Legend has it that he tested one on his friend Tommaso Masini, launching him from a hill near Fiesole outside Florence. It didn't go too well - Masini broke a leg, but a happier ending was reserved for the caged birds that Leonardo would buy at the street markets in Florence, and then release into the air. More recently, in 2000 a British skydiver named Adrian Nicholas was the first man to successfully jump using a parachute made to Leonardo's design, using only tools and materials that would have been available in the 15
th
century. In 2006  Italian anthropologists reconstructed a whole fingerprint belonging to Leonardo, which is the only biological trace we have of him – he died in 1519 in Amboise, France, and his physical remains were dispersed and lost in the 16
th
century during religious wars. An analysis of that print revealed patterns that are dominant in Middle-Eastern populations. The idea that Leonardo's origins were not wholly European is not a new one - records discovered in Vinci provide concrete evidence that Leonardo's father Piero owned a  Middle-Eastern female slave, possibly from Constantinople, named Caterina. In 1452, Piero married Caterina off to one of his workers - she had just given birth to a boy called Leonardo. When he was living in Milan in 1493, Leonardo listed a woman named Caterina among his dependents in his taxation documents, and when she died in 1495, the list of funeral expenses suggests that this was indeed Caterina his mother. Leonardo is probably best known as a painter – the Mona Lisa is the most famous portrait ever, and the Last Supper is the most reproduced religious painting of all time – although in truth only about 17 of his paintings have survived intact to the present day. This is partly due to his frequent and often disastrous experiments with alternative painting techniques and materials, and his notorious tendency to abandon works in progress as his insatiable desire for knowledge diverted his attention to something new. His curiosity was seemingly boundless, and his powers of observation and attention to detail in recording the results were the forerunners to modern scientific research methodology.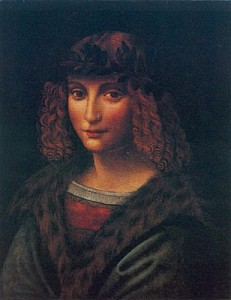 Although there are no records of close relationships with women beyond his friendship with Isabella d'Este, he did have long-lasting documented relationships with two young men – his apprentices Gian Giacomo Caprotti da Oreno (nicknamed Salai or "little devil") and Francesco Melzi. It is quite probable that Salai, who is described as "a graceful and beautiful youth with fine curly hair" was the model for many of Leonardo's paintings, which could explain why so many of his subjects, both male and female, share strikingly similar facial characteristics. Salai, who lived in Leonardo's household for thirty years, was certainly the subject of several of Leonardo's lesser-known erotic drawings. As recently as last year, claims were made that Leonardo forged the Turin Shroud using pioneering photographic techniques and a sculpture of his own head. Leonardo's forgery was apparently commissioned to replace an earlier 14
th
century version of the shroud that was exposed as a poor fake. The theory says that this earlier shroud disappeared at around the time of Leonardo's birth and when it reappeared some fifty years later, it was hailed as a genuine relic, because it was really his convincing replica. If anyone could have done it at that time, Leonardo would be a likely candidate, but it's a fairly implausible theory. In December 2010 researchers claimed to have found tiny letters and numbers painted in Mona Lisa's pupils, and they are now chasing the solution to yet another supposed Leonardian riddle. Personally I hope they don't find it – some 'codes', if they exist, should not be cracked. Whatever the truth may be about her identity, Mona Lisa's lips are sealed for ever in that mysterious smile – she can't let her eyes give the game away instead. By
Zara Nelson
, from
The Tuscan Magazine
You might also be interested in