Legends of Montecristo, the Tuscan island of secrets
Montecristo is an island of mysteries and one of Tuscany's hidden gems.
Excluding the Montecristo cigars, the Montecristo sandwich the Count of Tuscany song by Dream Theatre (that hints at a possible connection with the actual Count), the anime craze with Montecristo and Gerard Depardieu actor in the homonymous movie, Montecristo is a tiny island in Tuscany.
Montecristo is one of the 7 islands making up the Tuscan Archipelago. It is the only one that is unaccessible and kept by the Italian government as a nature preserve where only researchers can access. It is a natural jewel whose only inhabitants are the island guard and his family, the guards are selected and receive a contract that lasts for 10 years.
Every tourist in the area dreams of being able to soak up the wild atmosphere of this island. Who wouldn't take in its crystalline seaside while dreaming of its legendary treasure?
After various attempts to colonize Montecristo in 1878, after the Unification of Italy, a penal prison was established there. The island is probably best known as a fictional setting in the novel "The Count of Monte Cristo" by Alexandre Dumas, but the actual island does not correspond closely to the description in the novel. Monte Cristo is Italian for "The mountain of Christ", which has led some to believe it is the reason Dumas picked it for the book.
Edmond Dantes, the story's protagonist, finds a legendary treasure that he uses to plot his own formidable revenge. In 1842, Dumas arrived on the island with a friend on board of their tiny boat. He immediately fell in love with this "fantastic and lonely, smelling of thyme and broom" island.
For centuries Tuscan noblemen and the Church continued to send new monks and military families to Montecristo hoping to keep them away from privateer danger. But their attempts were unsuccessful because in the 1500′s, two of the most famous pirates of all- Red Beard and his successor Dragut- chose Montecristo as one of their favourite bases. Legend has it that on the little island of Montecristo the pirate Dragut hid marvellous riches accumulated over years of privateer raids. Over the centuries many have attempted to find Dragut's treasures, but no one has ever been successful.
The Saint kills the Dragon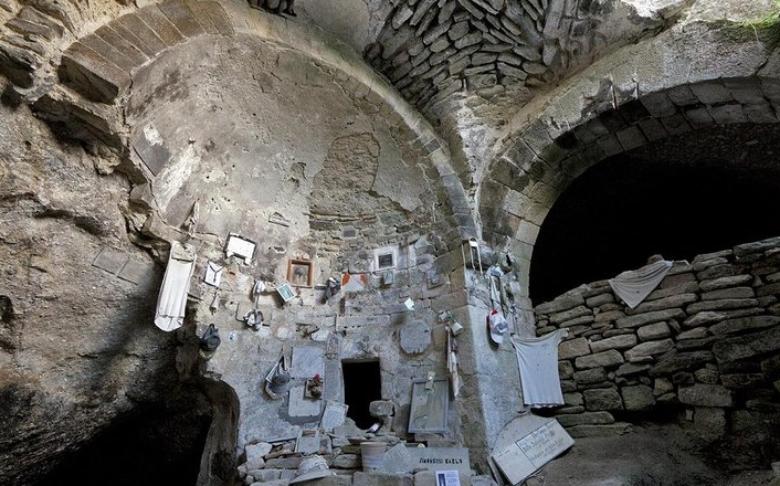 The cave of San Mamiliano is a sacred place located on the Island. Legend has it that Saint Mamiliano came to the island with other monks in effort to escape a dangerous Vandal's attack. Along the slopes of Monte della Fortezza, there's a cave which is said to have been the abode of the holy hermit. According to this story the saint killed a dragon there, using a cross as his shield, while according to another one he fought against the dragon and killed it against a rock from which a stram of water started to flow giving life to the plants of the island.
For further info on Montecristo: parcoarcipelago.info
You might also be interested in