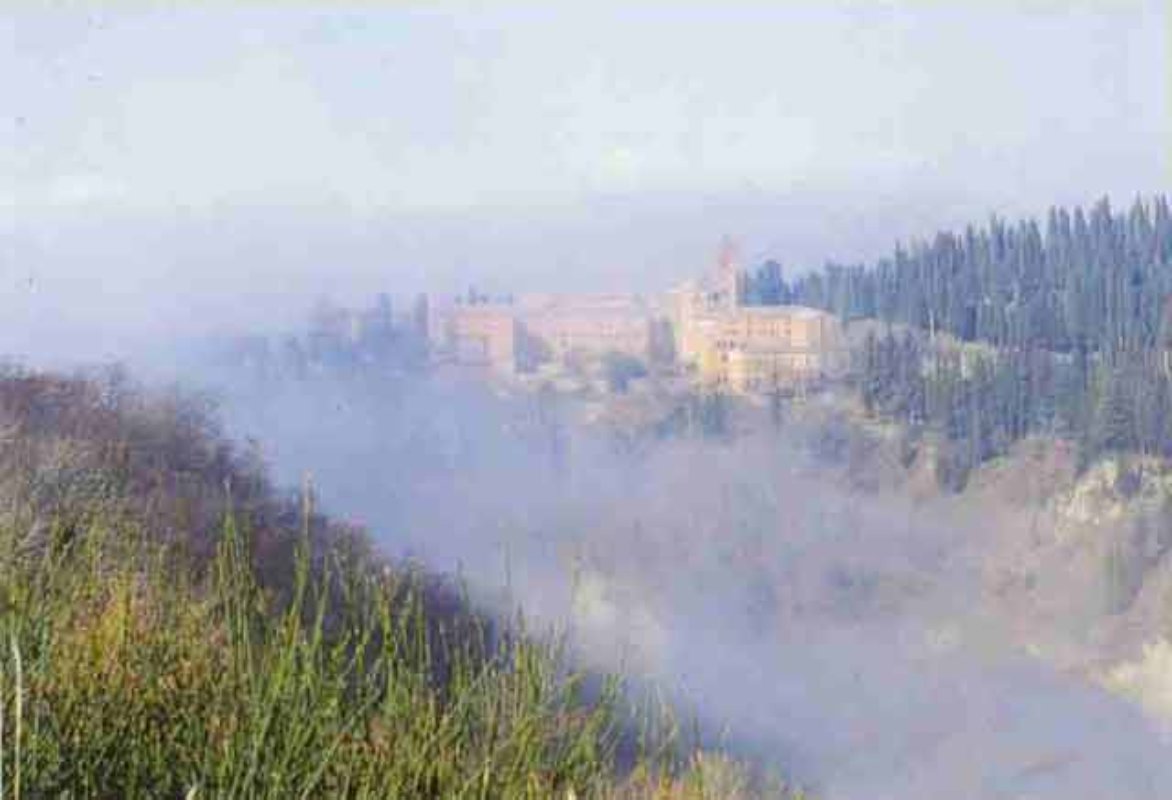 Leaving worldly matters behind
The ring route of Monte Oliveto
Departure point: Chiusure
Arrival point: Chiusure
Time: Half-day
Level of difficulty: easy

This extraordinary route leaves from the hamlet of Chiusure, where visitors can still appreciate the remains of its fortifications, picturesque lanes and the walls of its castle. The route includes a panoramic descent amidst the eroded formations that characterize the Crete of Siena. It will take you to the Abbey of Monte Oliveto. After an in-depth visit to the stupendous Benedictine complex, hikers can make their way back to Chiusure. This walk allows travellers to experience the asperity and severity of this territory. These two elements are an integral part of the monastic complex's appeal. Here, even a visitor can perceive the sense of detachment from everyday life. Don't miss a visit to the Abbey and a look at the majestic frescos by Sodoma and Signorelli. The frescos decorate the entire wall of the cloister. In addition to appreciating their artistic value, you'll also notice a few "disturbing" details, which the artist Sodoma produced to spite the monks. This excursion is best in springtime or during the fall.

You might also be interested in
Terre di Siena
The Terre di Siena are rolling lands that surround the city famous for its horse race, the Palio. This countryside has been enchanting travellers with its beauty since time immemorial, greeting them with the charm of the past, wooded and clay ...
Scopri Terre di Sienakeyboard_backspace