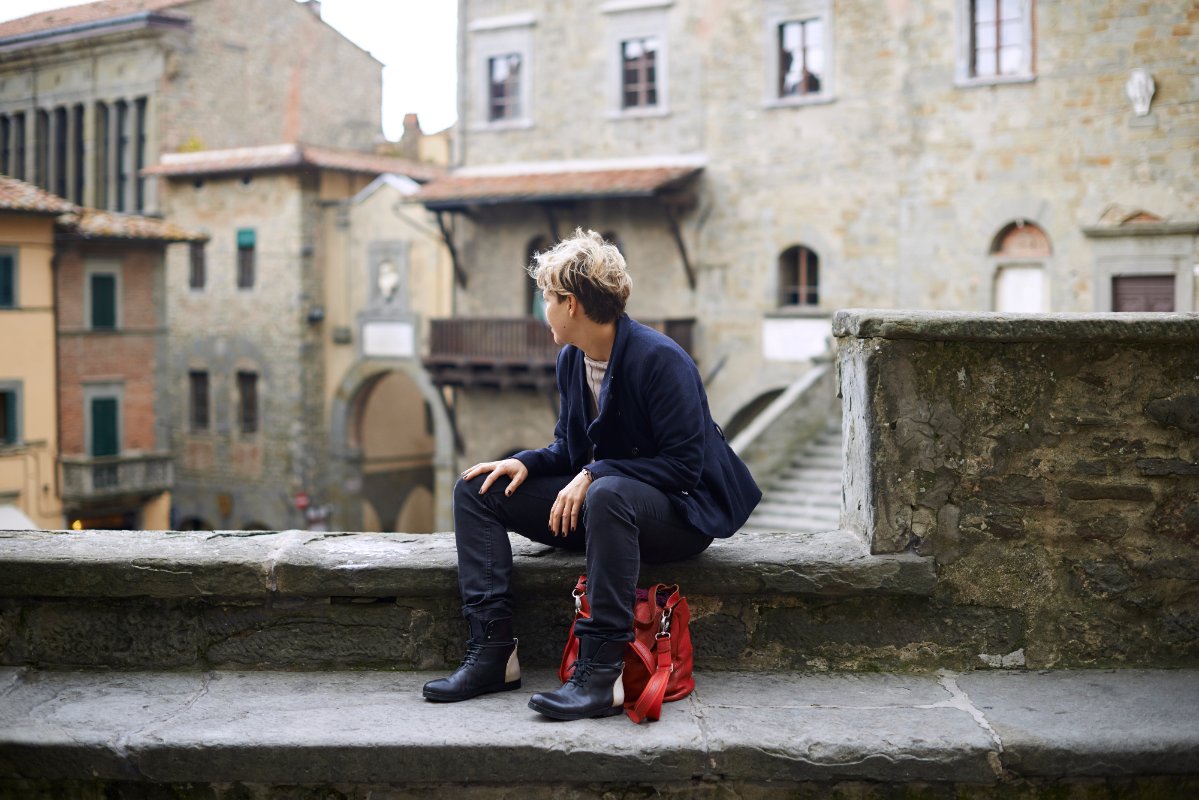 Leather School in Florence: Amanda's Story
Amanda Teitler, also known as "Leather Girl", wanted to get her hands dirty
. So she left behind a job in New York's fashion industry and moved to Florence, Italy to go to leather school. You can read about her whole experience on her
blog
that also includes beautiful insights into life, travel, food, and ... wait, I was going to say "everything else", but isn't life, travel, and food just about it? well, that and ART of course.
Why study leather in Florence?
After eight years sourcing leather for Ralph Lauren's Home Collection, a job she entered straight out of college (fashion at Cornell),
Amanda knew a lot about leather
. She came to Italy twice a year for the important trade shows, but
Florence has remained her favourite place
since a study abroad experience in college. So when it came time to put all that theory into practise and learn the manual practise of leather artisanship, she knew Florence was the place to do it. She also wanted a chance to slow down her life; the contrast in pace between New York and Florence is indeed vast. We had a great chat, and summarized it in this video:-
Helping artisans grow
Now she's finished training and is hard at work with her own line of bags, as well as acting as a leather consultant for American companies both large and small. Her company has no official name, just a symbol, a typographic "A" that she also has tatooed on her wrist. She has no workshop (yet!) but has been invited into the workshops of local artisans who are generously helping her learn their techniques and also lending her space and tools.
What Amanda is doing is really interesting
because she did not study artisans' techniques here to simply export that knowledge by moving back to the States. Rather,
she's encouraging American businesses to buy Italian
and to keep 100% of their leather production in Italy, acting as an on-site consultant. A big part of this job involves translation between two business cultures that work at different paces. She's also made a great personal network of friends amongst the artisans in Florence and beyond, so she knows who's expert in one or another technique. In fact, she was pleasantly surprised to find little competition between artisans who will readily refer you to whoever is best qualified to create what you want; this is a real, physical network in a small place, an interesting contrast to our worldwide social networks. Amanda uses this network to source products for her clients. At the same time of course, she's
generating work for traditional artisans
. Furthermore, she's encouraging them to develop new products in their lines based on the expertise she sees as well as the trends with which she's familiar. For example, she's working with Roberto, who specializes in custom mens' shoes, to make a pair of womens' heeled boots. (If you haven't yet seen the video of Amanda explaining how to make custom mens' shoes in Roberto's workshop, check it out now!) So what can we conclude from this experience? As quality and craftsmanship lose to low prices and mass production,
let's do what we can to encourage and support traditional artisans
in Florence, Tuscany, or wherever you are. Amanda, for one, is doing her part.
With thanks to Danilo of Ceri Vintage for letting us film this video in his store!
You might also be interested in