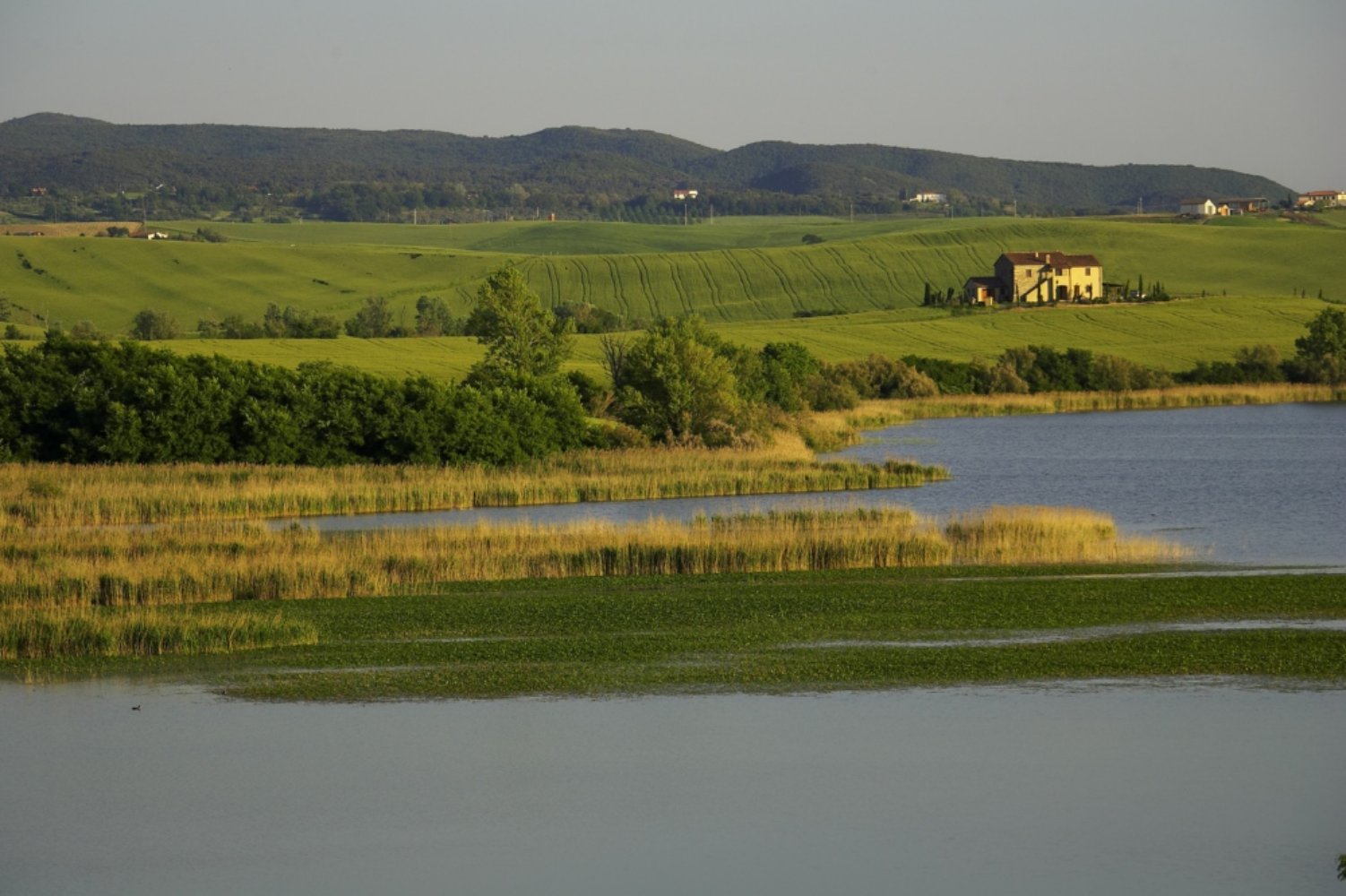 Lakes in the Pisa province
Take a dive into a Tuscan lake
Places: Peccioli, Pomarance, San Miniato, Santa Luce
Suggested length of stay: Weekend
Ways to get around: Car and motorcycle


Area Description
The Province of Pisa boasts several lakes that are truly interesting from a naturalistic point of view. The Lake of Santa Luce, for example, was awarded 'Protected Oasis' status by the LIPU association. The lake stretches 700,000 square meters and was created by Solvay Italia in the 1960s. Santa Luce was originally built as a bay that could be used to protect the area from fire hazards. Santa Luce is situated about three miles from the Municipality of Santa Luce, about fifteen minutes from Pisa. It is an important migratory stop for migrating birds. People often go there to practice water sports, particularly fishing and canoeing. Many of the area's lakes are well-loved by tourists because of their stunning landscape and high quality tourist structures.


Don't miss
Another lake worth visiting is the 'Gattero' located in the Municipality of Peccioli. Nestled in the park, 'Parco della Cadera', this lake is near the Molino di Ripassaia trail. It leaves from the town of Fabbrica, and follows the hillside toward the Era River. At Roffia Lake in San Miniato visitors can enjoy water sports like canoeing and kayaking. Nestled between the Municipality of Calcinaia and the Municipality of Vicopisano, guests will find the amusement park ' Green Park '. At its 75,000 square meter lake, guest can rent boats and observe the great variety of fish and birds that live in the area. Visitors can enjoy the park's restaurant or take advantage of organized sporting activities and the jungle gym for youngsters. The natural Lake of Bulera in Pomarance is great for trout and carp fishing.


Accommodations
The Municipality of Bientina hosts the 'Cigno Nero' restaurant which features a lake equipped for fishing. Visitors will enjoy staying at the 'Acquaviva' estate, nestled in the heart of a completely restored Renaissance hamlet in Pomarance. The area is divided into three parts 'La Meridiana' (The Meridian), 'La Fattoria' (The Farm) ed 'Il Podere sul lago' (The Estate on the lake). This natural landscape is known for its vineyards and olive groves which alternate with fields, small woods and streams.


Useful information
The reserve's entrance is located approximately six km from the Municipality of Santa Luce. Visitors can take State Highway 206 and turn at the junction going toward Santa Luce. All of the area's events are sponsored by the Reserve Center. Guests can reserve for group tours by contacting the area's operators: (Paola:338.3662909 or Silvia: 335.7008565). In order to participate in the reserve's events, guests must pay the entrance fee at the gate.


For more detailed information

www.provincia.pisa.it
www.lipu.it
www.guidanatura.com

Special Events
May is the perfect month to admire butterflies at the Santa Luce Reserve.
Source: Intoscana.it
You might also be interested in