La Toscana romantica
10 idee per vivere una vacanza ricca di emozioni
La Toscana è l'angolo di mondo perfetto per le coppie di innamorati, anzi, oserei dire che sia uno dei posti più romantici dell'intero globo. Piena di scorci fiabeschi, la regione è addirittura la scelta di un numero sempre più grande di fidanzati di tutto il mondo come il posto dove dire il mitico "sì". Ecco alcune idee per approfittare al massimo di tutto il potenziale romantico della Toscana:
You might also be interested in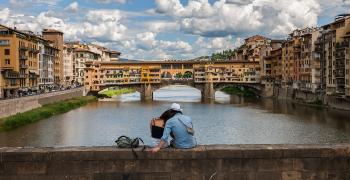 Learn more
Romantic and Wedding
Tuscany is like heaven for food, nature and art town admirers. But it's also the perfect location for couples and wedding celebrations.
continue...